Pieter Toerien Productions has brought the hit musical by Tim Rice and Andrew Lloyd Webber – Joseph and the Amazing Technicolor Dreamcoat – back to Cape Town.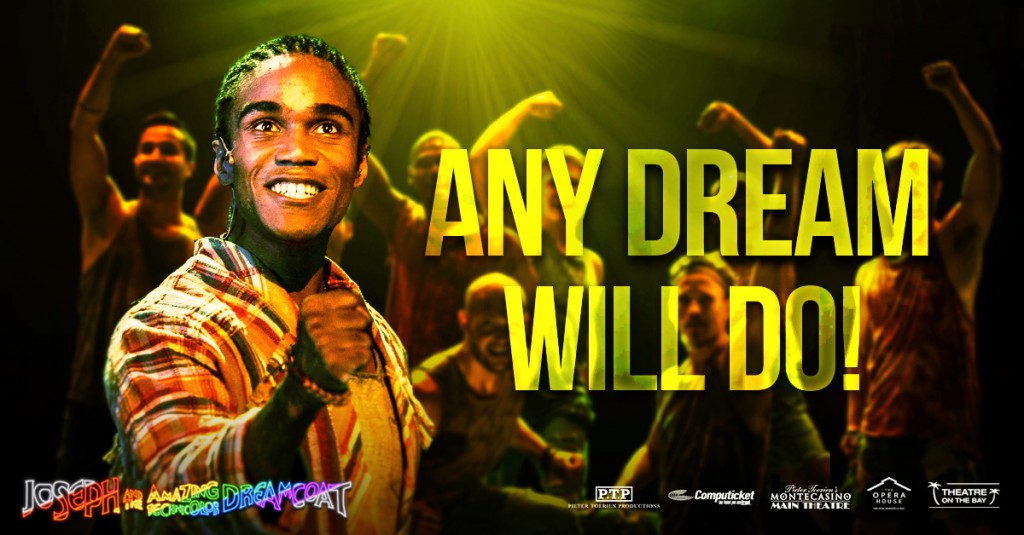 This production may take its namesake from the Bible, but it is far from a biblical take. It is a captivating and modern twist on a tale that is as old as time. This twist in the tale is brought to life by 23 top local performers such as Earl Gregory playing Joseph and Anton Luitingh and Jonathan Roxmouth playing the hunky King of Egypt Pharaoh.
Theatre Scene Cape Town has called it "Trendy and exquisite – a vibrant delight". And truer words have not been spoken – the production is up to date with current affairs and pop culture, using props such as hover-boards. The musical is being showcased at Pieter Toerien's Theatre on the Bay in beautiful and central Camps Bay. This location lends for a more intimate viewing experience, with under 300 seating's available per show.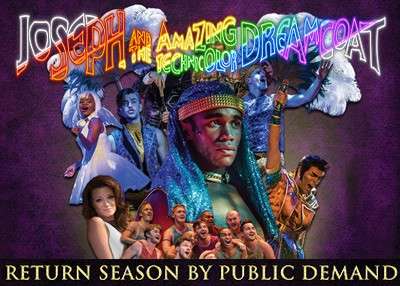 If the thought of Pharaoh being Elvis, angels flying around on hoverboards and scantily dressed servants doesn't excite you then we don't know what will! For more information and to keep up to date with the exuberant cast like the Facebook page Joseph the Musical SA. For the best ticket availability visit www.computicket.com and book  yours online now! The show will be running in Cape Town at Theatre On The Bay from 17 February – 8 March 2017.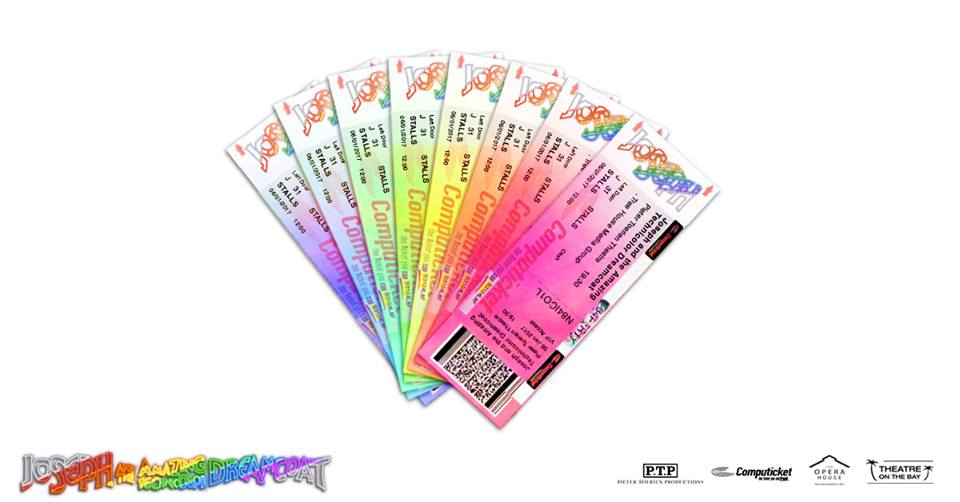 COMPETITION TIME!
WIN a set of double tickets to the world renowned Pieter Toerien Productions musical Joseph And The Amazing Technicolor Dreamcoat at Theatre On The Bay in Camps Bay, Cape Town. Here's how you can enter and WIN the double best seats in the house tickets below:
WINNER!