DISTRICT is the hot new house & techno night club that is opening on 17 February 2017 in the old Assembly space on Harrington Street, Cape Town. The masterminds behind Village Idiot, Aces n Spades and Villains Ale House have teamed up with professional surfers Jordy Smith and Grant Twiggy Baker to transform this old dance haven into three epic new spaces. You can read about that in my previous blog post in which I broke the news to the city [here].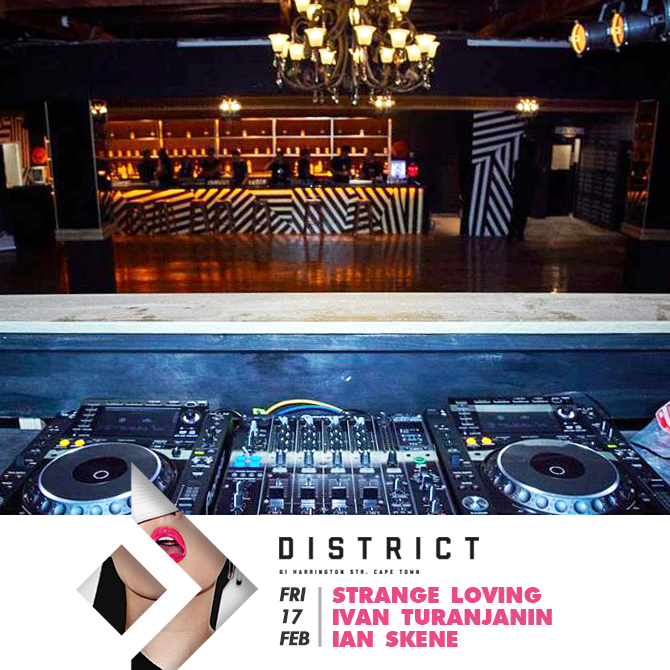 But in a nutshell, District will be the house & techno dominatrix of these three new nightlife spots, and what better way to launch than a collaboration with the deadly trio of the scene – Strange Loving! I'm not quite sure you're ready for what is in store for us, and this venue promises to endure the winter with it's cosy interior, and throbbing dancefloor.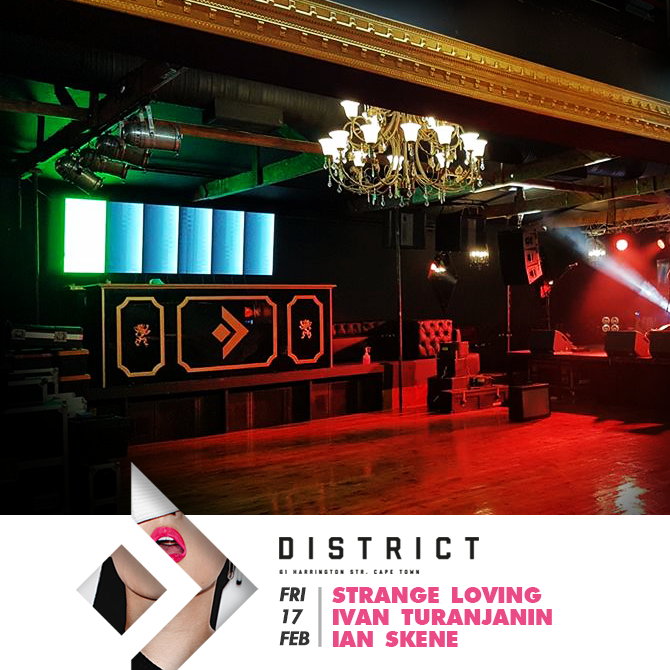 But before I bore you too much, here's the lineup for the launch party on Friday 17 February 2017. Head over and hit 'going' on the event on Facebook [here] and become a fan of the District Page to stay in the loop with the biggest events they have lined up for us weekly!