Rolling Retro 2017 is going PUNK! So dust off those Pennywise albums, find your studs, load up on zinc and lumo accessories and grow that mohawk as we take over Llandudno beach for another day of surf, music and good times! If you've never been to one of these events, well then watch the aftermovie from last year below and check out the scene.
Every year surf fans descend on the LLandudno Surf Lifesaving Club for the best day of the year, the #RollingRetro presented by El Jimador and Vudu Surf. Entrants are given the opportunity to surf one of Vudu Surf's over 50 retro surfboards. With boards from the 1960's through to the 90's on offer, along with huge surf and of course one hell of a party, the event was a day to be remembered. Please note the event has been moved to 4 March, 2017!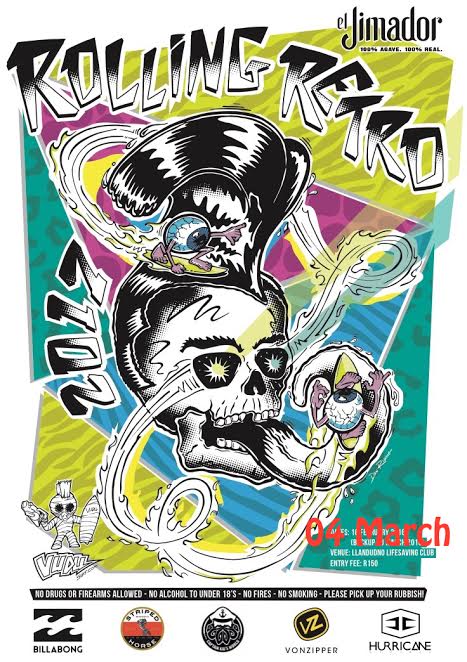 So gather all your surfer buddies, share this blog post and event with them, and save the date! All hell breaks loose on Saturday 4 March with all the most mal surfers in the Western Cape, their groupies and bikini babes pulling in. If you want to take part in the event it's R150 to enter, otherwise bring the umbrella, your dog, towel and costume. There will be cold beer, brand activations and obviously shit loads of El Jimador tequila!
Facebook Event:
https://www.facebook.com/events/149076345589084/
LET THE GOOD TIMES ROLL!