ANCHORS UP, WE LOVE SUMMER ARE GOING TO SEA!
Picture yourself aboard a cruise of epic proportions with your closest friends. You see Table Mountain fade into the distance behind you, the sun is above you and the Atlantic Ocean surrounds you. Your soundtrack for the weekend is provided by the very best selectors & promoters from the African continent and further afield.
This is it. Your home for the next 3 days. Your cabin is just a few steps away. Drinks flow and delicious food is served to you 4 times a day at an array of the boat's incredible restaurants. As day turns to sunset and sunset into night, you are a part of an experience you will never forget, the very first cruise ship festival of its kind departing from the Mother City. An entire weekend at sea, leaving it all behind and making memories that will last a lifetime. Memories that can only be described as summer loving.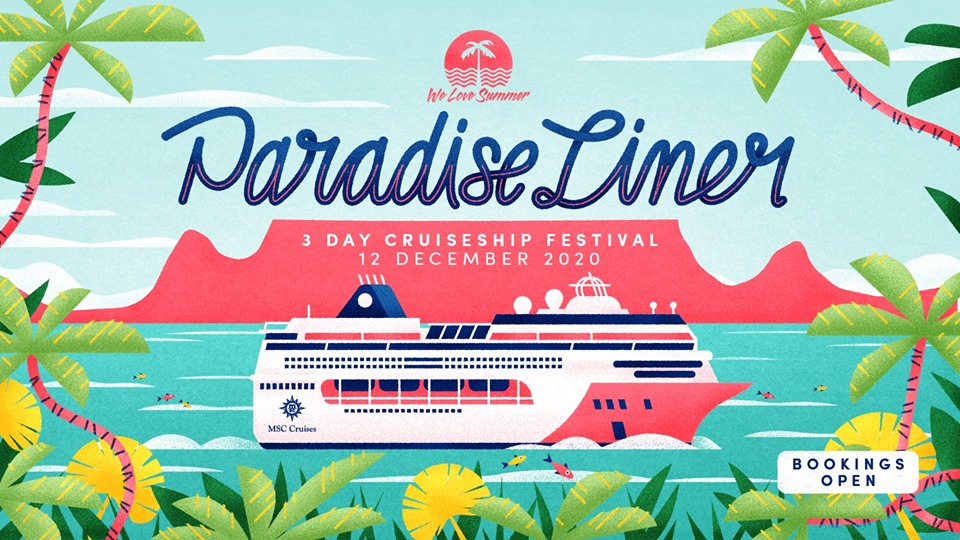 ARE YOU READY TO COME ABOARD A FLOATING MUSIC FESTIVAL?
The ultimate summertime festival aboard the luxurious MSC Opera cruise-liner. 1,070 cabins shared with your closest friends. Two nights at sea. 13 decks. Non stop music. Your favourite DJ's all day and night. On deck and in the boats club spaces.
Casino, spa, arcade, mini golf, pools, duty free shopping, fitness centre, and everything that the MSC Opera has to offer. Two nights accommodation and food all day included in your ticket, along with one very, very big party.
Come play, We Love Summer would love to welcome you aboard.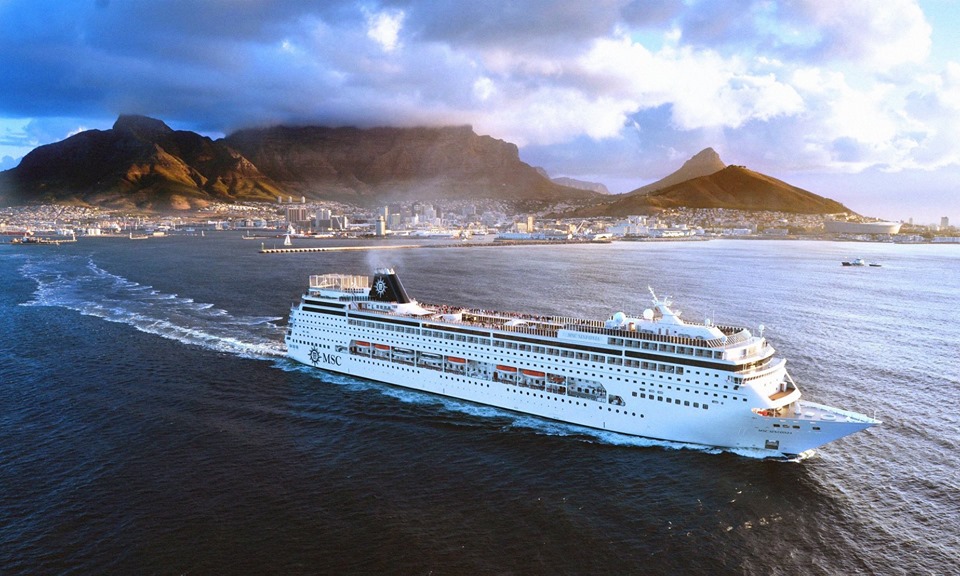 We Love Summer honors the sun, the music and the beautiful spirit of Cape Town. There's always been just one more thing… one more boundary… the oceans right outside our door.
GET READY FOR DECEMBER 12-14, 2020
So far away, you think…
Well, time flies, and this ship is going to sell out fast. We have done everything in our power to arrange the best rates you will ever get aboard an MSC ship. But we realized you might want time to pay it off, so we arranged for bookings to open now, and have made a payment plan option available to you with Mobicred.
BOOK YOUR CABIN
OPENING SPECIAL
Secure you cabin with ONLY R500 deposit now and GET A FREE UPGRADE for the first one hundred cabins booked!
Book now >> www.paradiseliner.co.za
FULL PAYMENT OPTION 1
Pay in full with Mobicred credit today and pay it off over the next year. That's right, BOOK NOW, PAY LATER.
Book now >> www.paradiseliner.co.za
FULL PAYMENT OPTION 2
Secure your cabin with R500 deposit today and pay the remaining R2500 within 30 Days with Mobicred or your preferred payment method.
Book now >> www.paradiseliner.co.za
PS: Tickets include two nights' accommodation and a minimum of 4 meals a day aboard the cruise liner's incredible restaurants.
All further information
www.paradiseliner.co.za