Inverroche Distillery releases the second addition to their recently launched Creative Collection. Once again, making big pioneering moves in the South African handcrafted gin scene, offering you more exciting new flavours and profiles.
Founded by Lorna Scott and her family in the small fishing village of Still Bay, on the South Cape coast of South Africa, the region is known for being the central catalyst where all of humanity became creative thinkers. Inspired by the numerous pieces of evidence excavated at two nearby world-renowned archeological sites namely: Blombos Caves and Pinnacle Point, the distillery has created the Inverroche Creative Collection in recognition of the significance these discoveries hold.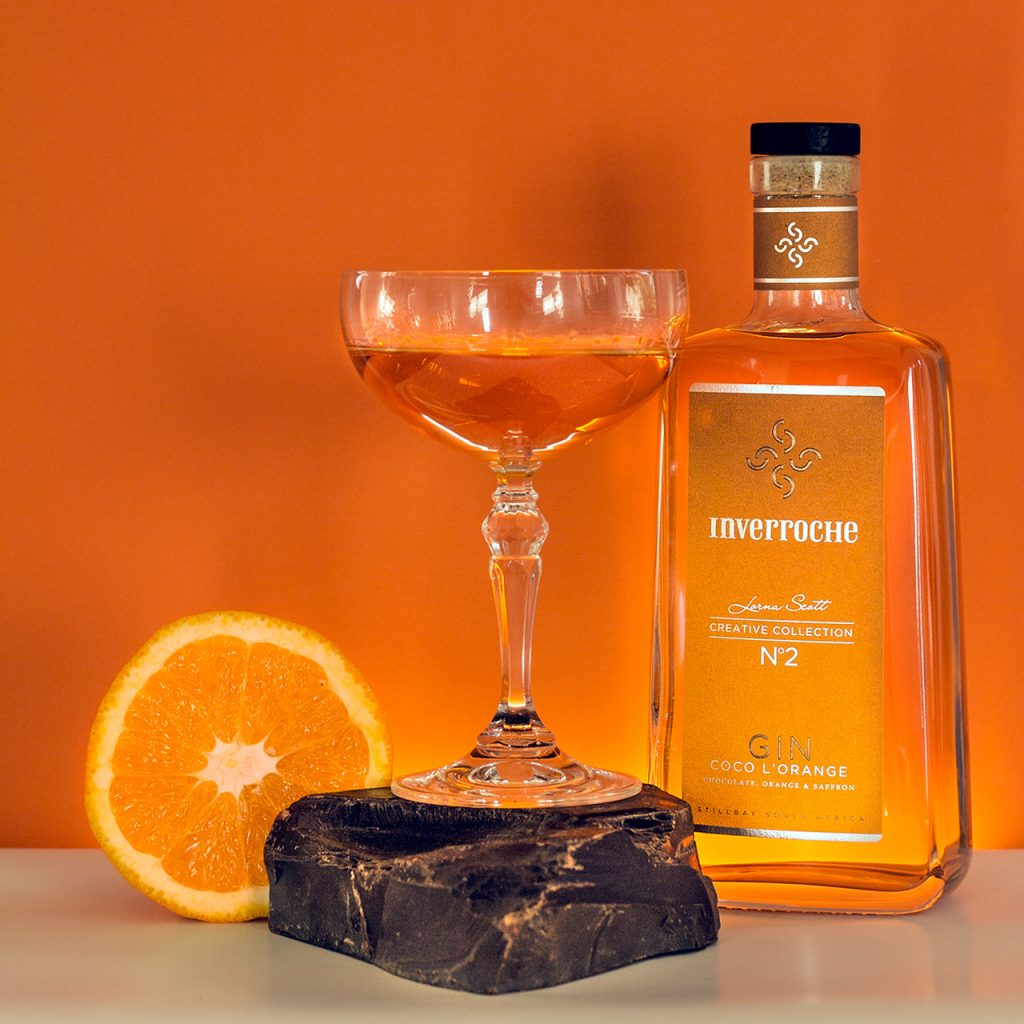 The story of humankind as cognitive, intellectual, creative makers of art and the culture sharing of knowledge and food, set the stage for No.1 Coco Carissa, which launched on the 25th of September 2018. A roaring success, it appealed to the already prevalent adventurous hearts in the South African gin consumer. A blend of Africa, South America, India and Europe forged the harmonious fusion. Culinary exploration lies at the root of social interaction as it binds and connects us across all continents.
Our quest for new flavours spans back millennia and led to many ventures in search of spices, exotic botanicals and discovering new uses and combinations. Our wonderlust grew the trade routes, connecting cultures and people from across the globe. Lorna Scott cherishes a vision to create products that can be associated with the people of a nation and this ambition set the stage for No.2 Coco L'Orange. Historically significant botanicals such as saffron derived from the Crocus sativus flower, orange blossom of the Citrus sinensis tree and seeds from the Theobroma cacao tree merge to fashion this liquid of world-class quality.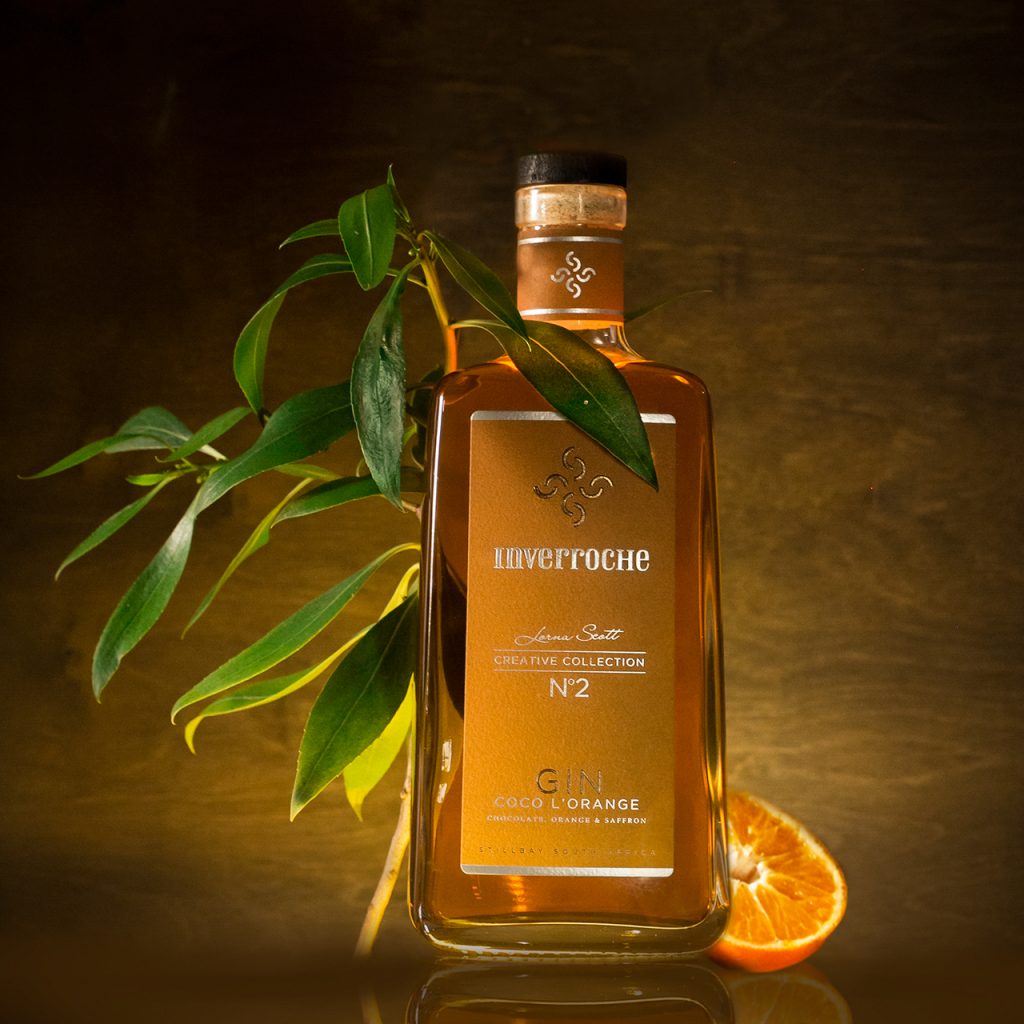 The result being a harmonious fusion from Africa, South America, Europe and Asia. Smooth and sensual, No.2 Coco L'Orange is a gin with zesty character and a hint of spice. On the nose dark chocolate, orange blossoms, coffee beans and toasted hot cross buns arise. The palate enjoys layers of caramel fudge, candied ginger, rooibos and marmalade, followed by honey and hay underpinned by subtle juniper and a pinch of pepper. The finish is long and warm with a bite of cinnamon and a burst of welcome sweet citrus.
She is dramatic, bold, mysterious, strong and charismatic with vibrant colouring inherited from her spicy origins. Carrying the antiquity of old within her flavours and the innovation of the new within her future. This bottle of gin is for sharing!
The Creative Collection aims to start conversations about our common origins, our current actions and the future so ripe with possibility. Let us harness the power of creativity to set in motion a sustainable tomorrow.