Harringtons Cocktail Lounge is widely known for their classy cocktails, after work happy hour specials, and weekend parties. But, their Wednesday wine special which tends to fly a bit more under the radar, is pretty much the best way to get over that midweek hump!
Every month they partner with a different wine farm, to give you a rad wine tasting and food experience, for a fraction of the cost that you would usually pay in and around the mother city, or Winelands for that matter. August sees them partner with Ernie Els Wines, who offer some award winning whites, rose and red wine!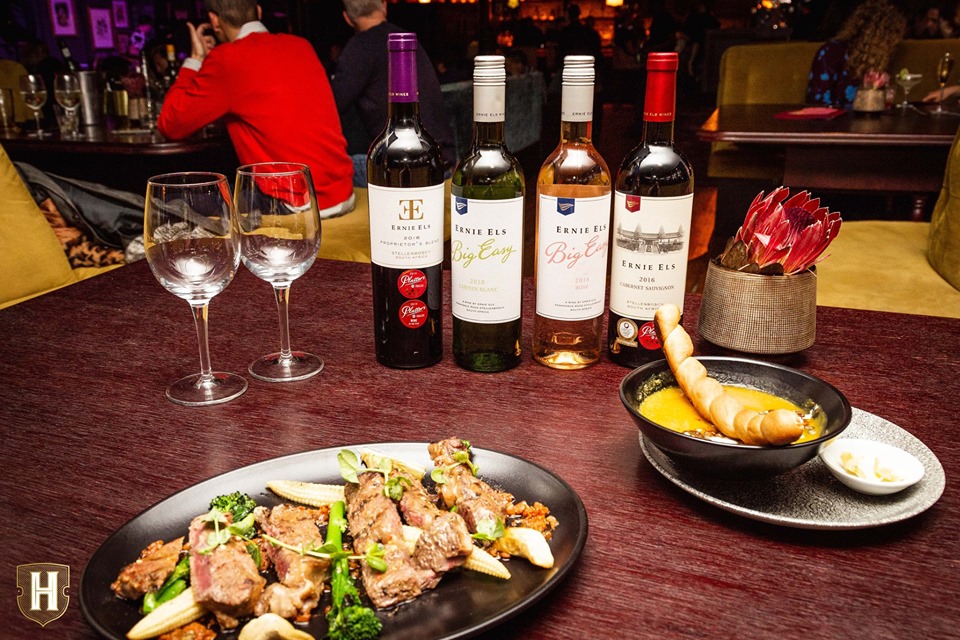 THE SPECIAL
For just R170 per person you get all of the below covered, and I have had the opportunity to try most of the items on the menu. So naturally, included some of my best bets below for when you decide to visit!
Welcome wine based cocktail or drink
Full wine tasting experience from the partnering wine brand, and the specific wine varietals they are showcasing that week
Any main meal from their Large Plates menu
Glass of wine from the tasting options to pair with your main meal
Petit four dessert style plate to end off the night
They also offer half price on their tapas dishes until 10pm, with the wine tasting alone costing you R50. So you can always just do the wine tasting, while you mix and match some tapas. They have their usual half price happy hour special from 4pm – 7pm on cocktails, local wine and bubbly, Standard Beer pints, pouring spirits, and tequila.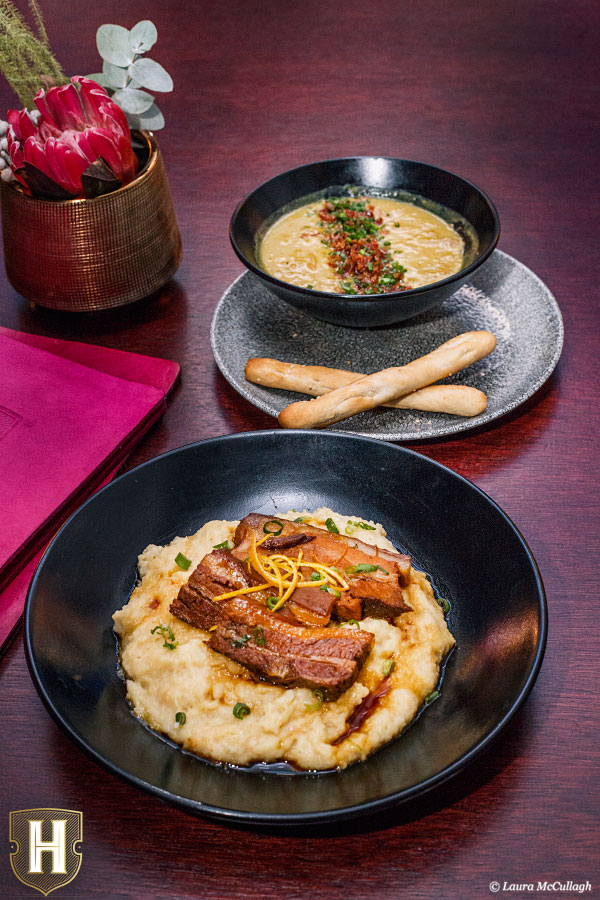 The best picks from their Large Plates are the pork belly served on a smokey mash, or the ribeye steak done medium rare if you're not a big carbs fan! On the tapas side of things, the choices are endless. Mushroom risotto balls, peanut chicken skewers, spring rolls and buttermilk fried chicken caught my taste buds there!
BOOKINGS
Tel: 021-461 2276
Email: harringtons@thefirmct.co.za
Address: 61 Harrington Street, Cape Town
SOCIAL MEDIA
Instagram: @harringtonsct
Facebook: Harringtons Cocktails Lounge