Hendrick's creates a most toast-worthy cocktails to honour the #DayOfTheDead – November 1st! They sent me a bottle to put my mixology skills to use and get my La Calavera Catrina on, with their special cocktail they have created for this day. Thanks for the love guys, this stuff is proper premium and the brand is right up my alley, being quirky and very dramatic!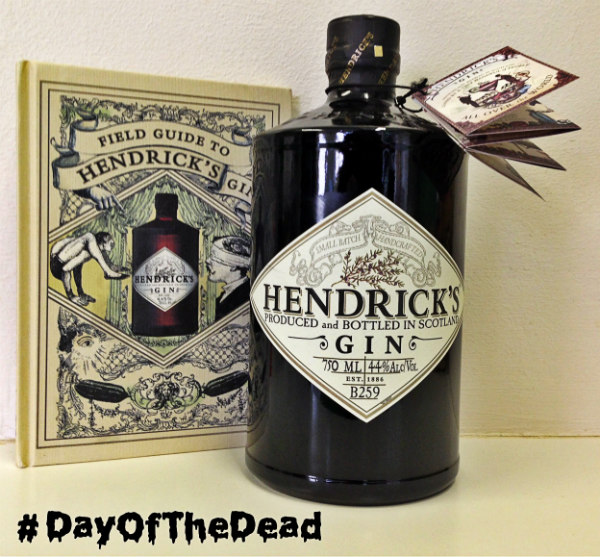 My bottle of Hendrick's, which is produced and bottled in Scotland, even came with this Field Guide To Hendrick's Gin. Very interesting information, design and copy in here!
On the 1st November family and friends in Mexico and in other cultures across the world come together to pray for and remember loved ones departed. It is popular belief that on this day the deceased have divine permission to visit friends and relatives on earth and enjoy once again the pleasures of life. People gather at gravesides decorated with brilliantly colourful flowers and offerings of food to celebrate the lives of their lost ones, a morbid time this is not, but rather a time for joy and festivity.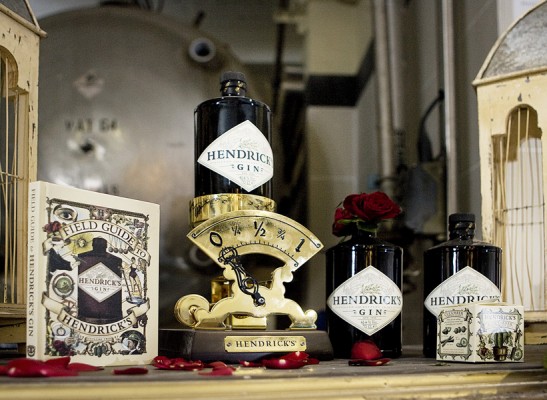 In honour of this most extraordinary occasion, Jason Scott of Bramble Bar, Edinburgh has crafted the La Calavera Catrina (The Dapper Skeleton)cocktail. A delightful tipple to toast those that have passed with, this cocktail also highlights the soft, floral tones of elderflower, one of the unusual botanicals used to create Hendrick's Gin.
Once a quarter Hendrick's releases a new cocktail inspired by one of the unique seeds, fruits or roots found in Hendrick's Gin to celebrate a day of particular note.
La Calavera Catrina (The Dapper Skeleton)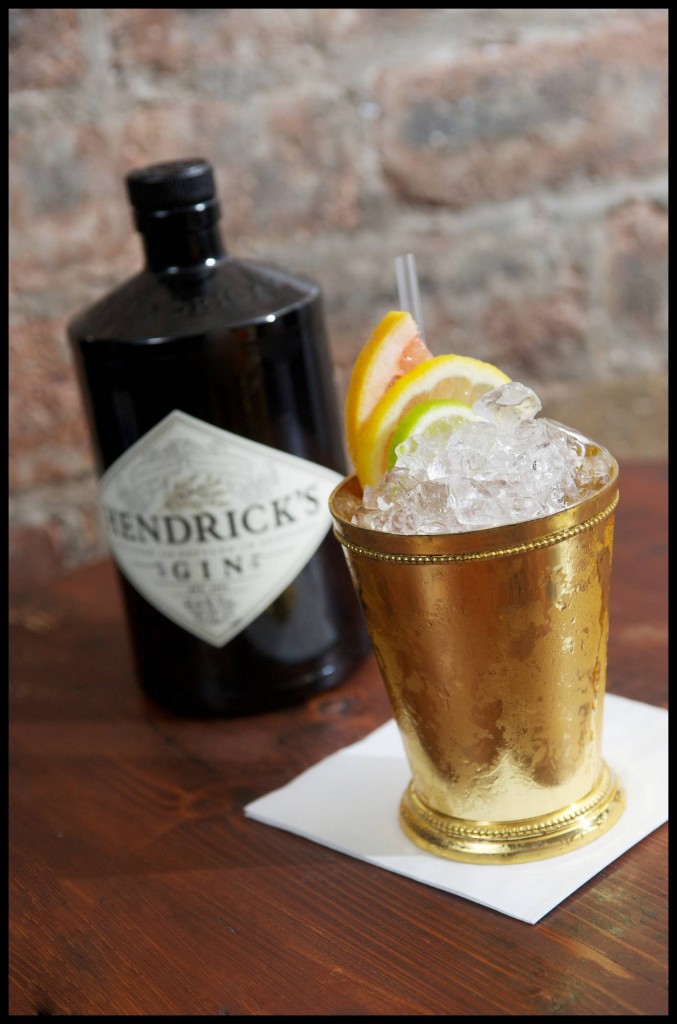 Ingredients:
50ml Hendrick's Gin
20ml fresh lime juice
12.5ml blood orange syrup
2 dashes Dr Elmegirab's Teapot Bitters
Fever Tree Lemon Tonic
Method:
Build the first four ingredients over crushed ice and swizzle to chill and slightly dilute. Charge with lemon tonic and garnish with a half round of blood orange, lime and lemon.