Johannesburg, South Africa – Don Madge defends his lightweight title against one of only two men to have beaten him, in over 100 fights, at EFC AFRICA 25. In this interview he looks back at his first encounter with Mynhardt, and sees no cause for worry.


You messed up Mynhardt's face in your first fight but couldn't put him away. Do you think the cut made it look like you were more ahead than you actually were? 
No, I was ahead. He was hurt, if the round went on 10 seconds longer it would have been all over.
In the first round you schooled Mynhardt, but the second he came back strongly. Would you say you won the second? 
I won every round, until the end. I believe I outscored him in every aspect.
Mynhardt has said that he feels you basically gave up in the third. Your response? 
That's his opinion. I don't really have a response, he knows what I did to him in that fight… and he knows what's coming again.
In all your experience, how difficult a stand-up challenge is Mynhardt? Would you say he's your toughest opponent so far? 
He's a great fighter, I respect him more than anyone in the EFC. As far as toughest, I feel like I have had tougher fights than that in my Muay Thai career.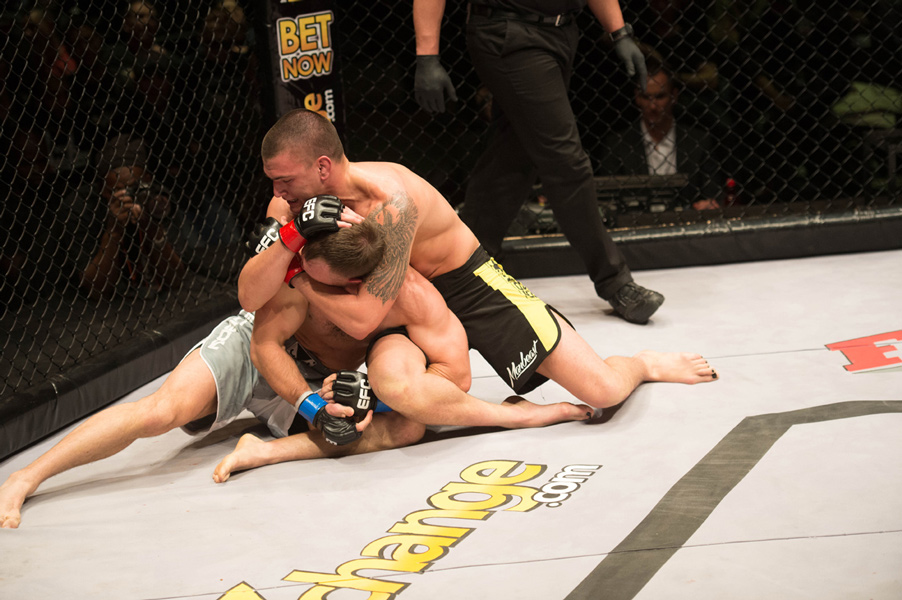 There are a lot of versions told of the moment the fight ended. If you could take that moment again, how would you do it differently? 
I wouldn't do anything differently. Everything happens for a reason and I believe that helped me develop as an athlete. It changed me for the better. It helped me turn into the fighter I am today. A champion.
You've said that you think the problem was you were focused on knocking him out when you should have changed your strategy. If Mynhardt doesn't go to ground, will you take him there and avoid a stand-up battle?
I'm prepared to take the fight anywhere. I feel I'm better in all aspects of MMA than him, and I'm more than happy to beat him anywhere. I have no point to prove. I am the Champion, I have already achieved that. I will win however I need to win, that's all it's about.
Mynhardt has said that you don't have the power to knock him out. Your take? 
Ask him if he remembers falling to the ground after being kicked in the head by me, then we can talk. I'm a different fighter now than I was then. I'm a lot bigger, a lot stronger and I guarantee I hit twice as hard.
What do you want from this fight? 
To win. Period.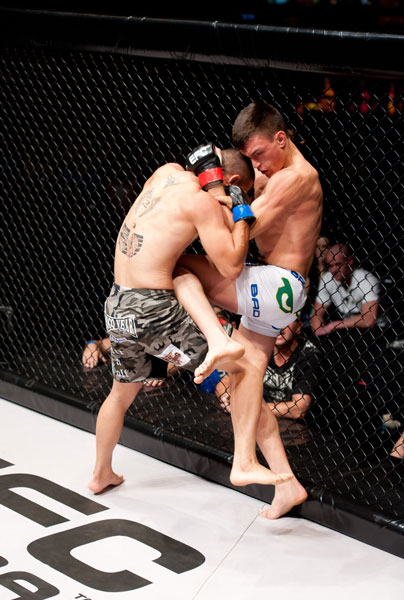 Is there an element of revenge in your preparations? 
Nope. No emotion. Just a job to do, and I know that I do it well.
When you took the title you faced a tough away from home battle in terms of Costa's Army. Will Mynhardt be up against something similar, facing your fans in their backyard? 
We will see on the night. But Cape Town will be out in force!
What does it mean to fight this fight in Cape Town, your home for all of your life so far? Any words for your Cape Town fans?
I love my Cape Town fans, I love my city! This is MY home! I fight for everyone who supports me here and it means everything to me to know that I have the support of my fellow Capetonians. I have the best fans in the world, period! On 7 November they're coming to see their champion perform!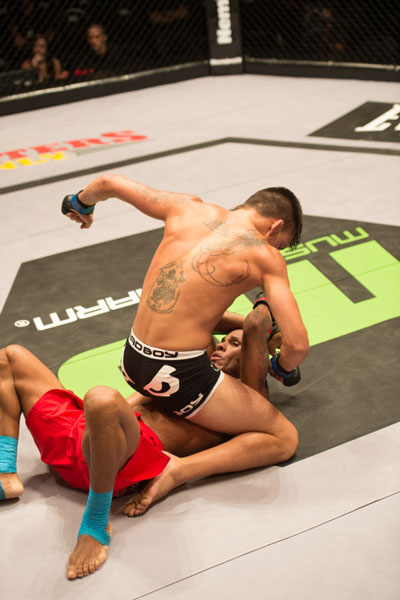 [CLICK HERE] to WIN one of two DBL VIP hex side tickets to support Don "Magic Man" Madge at EFC 25 on my blog!
EFC AFRICA 25, presented by MusclePharm, takes place on Thursday 07 November at the GrandWest Grand Arena, Cape Town. Tickets on sale now at www.computicket.com.
Broadcast information and full fight card available at efcafrica.com.