As the coronavirus pandemic comes to an end and long-delayed sporting events begin to get underway again, it's a refreshing change for many people to be able to focus on the sporting calendar. And for cricket fans at least, one of the main events on the calendar in the first half of this summer is the upcoming match between the West Indies and South Africa.
On the face of it, the West Indies are very much going into this match as the underdogs. Previous meetings against the South African side have not been particularly fruitful and it's possible that their confidence has been damaged. But with that said, it remains all to play for. This article will look at what's likely to happen when the game gets underway.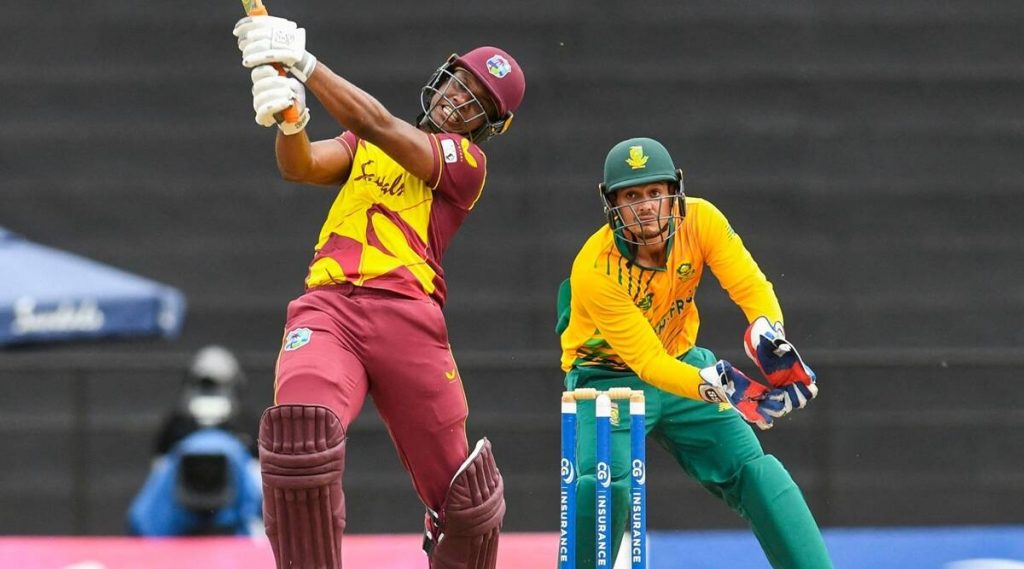 What, Where, When?
Before looking at predictions, it's wise to get it straight in your mind when and where this match is taking place. The match will take place at 3pm UK time on Friday 18 June, so it's coming up soon. It'll be happening at the Daren Sammy National Stadium, which is on Gros Islet in Saint Lucia – so the West Indies side will have the distinct advantage of being on home turf.
So far, it's looking likely that the temperature will be moderate, although there are some light winds on the weather forecast for the second day of the game. This could well play in South Africa's favour, given that the side are used to some winds at home – and given their strategic strengths, too, such as their capacity for top-class bowling.
What's Gone Before?
It's worth noting that the two sides have met before. If that's anything to go by, legacy is on South Africa's side: the team won against the West Indies by a whole innings plus over 60 runs, so the West Indies side are unlikely to be feeling highly confident. Past performance is never a predictor of future performance, of course – but it would be far from the first time that an early negative performance ends up presaging poor performance in the future.
Previous Test meetings have seen the batting capacity of the West Indies team leaving a lot to be desired. Despite going out first to the crease and having some star performers on their side, the overall performance was quite dismal. The side were dismissed for 97 and then for over 160 – meaning that they're currently on the back foot in many ways.
The Predictions
It's impossible to tell for certain how this particular cricket match is likely to pan out. Those who are placing their bets on the outcome of the match, perhaps after reading a supabets review by playcasino, may wish that they could see into the future – but that's a futile endeavour.
What can be done, though, is to take an educated guess. The West Indies are already at a disadvantage given the weather: South Africa already has a particularly fast bowling squad and the forecast of some wind could help this along even further. When it comes to personnel, meanwhile, South Africa has some stars on its team. The bowler Keshav Maharaj has been widely praised for his spin bowling technique and this is likely to come into play even more as the game unfolds.
On the other hand, it's worth remembering that South Africa were not always favoured to win in the first game. It was a bit of a shock to some to see just how powerful the side turned out to be, and it's not guaranteed that they will be able to pull off a victory like this again. Their bowling was particularly strong, and to some observers, it's possible that their win was even something of a fluke. But this belies the fact that pundits are, on the whole, predicting a stomping victory for South Africa – even though they're not playing on home turf.
Ultimately, the West Indies vs. South Africa match is still to be played, and we all know that anything can happen on the day. But what many are likely to focus on is the fact that South Africa has largely been dominant in the run-up to this meeting – and it would take something of a serious reversal in fortunes for the West Indies to pull back. Stranger things have, however, happened before in the world of cricket, so it's advisable to keep an eye on the game and see how it turns out.