Traveling through the psychedelic galaxy of our minds we enter a parallel universe.Join us in a colorful psychedelic trance paradise. 2 nights and 3 days of music and magic.
A journey to a paradigm of connectedness, boundlessness and limitlessness, to spread love, transform, and evolve.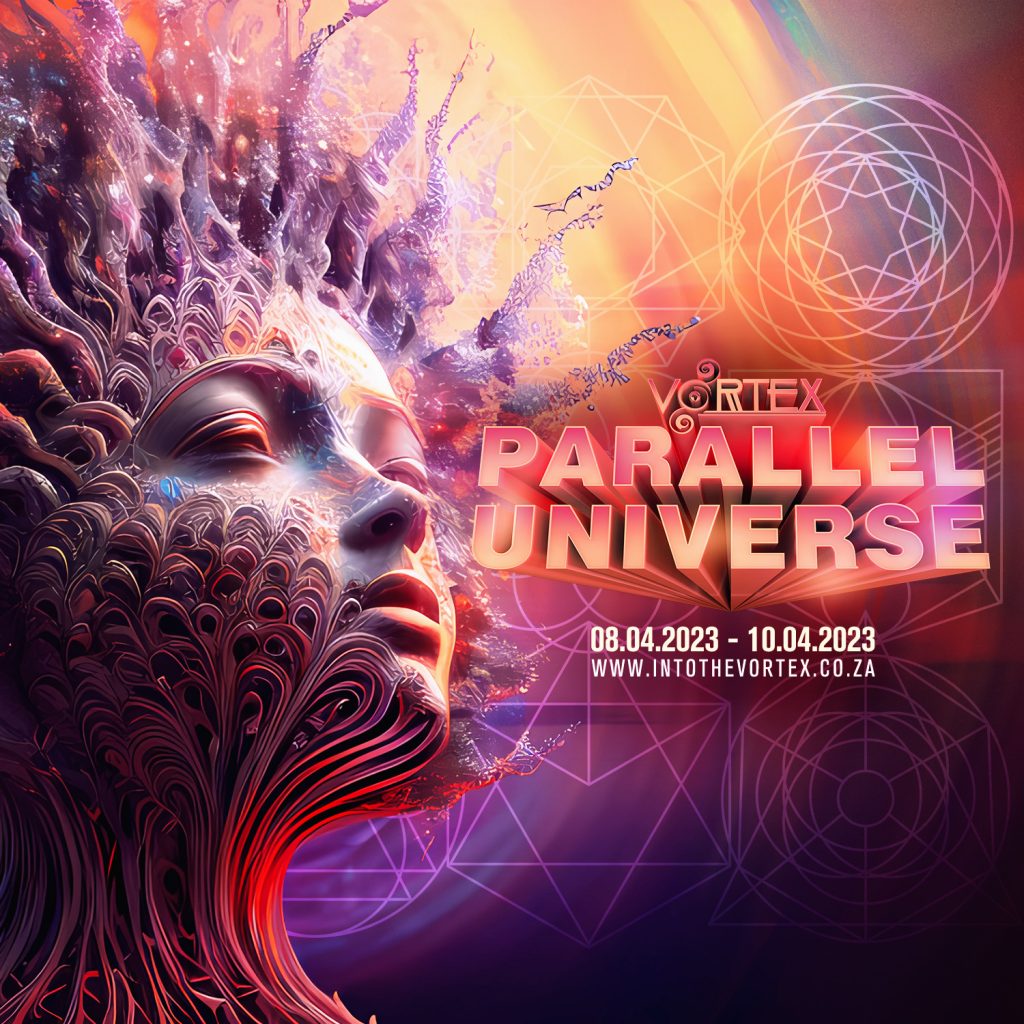 THE MUSIC | CIRCLE OF DREAMS FLOOR
Ingrained Instincts (Sangoma Records)
HEADROOM (Iboga Records)
CAPES (Sun Department Records)
Dave Mac
Deliriant (SOLAR TECH RECORDS)
DJ Mark (Expo Records)
DJ Drifter – State Alchemy Music – STP
Dynamic Range (Expo Records)
Gray Matter
Gryphon-X – Iono Music
Josh Mac
Liquid Viking (SOLAR TECH RECORDS)
Luna Vs Sarasin
Phixius (PsynOpticz Records)
Priest CT (PsynOpticz Records)
Profound Vs Killawatt (State Alchemy Music)
Psy-Anomic
Rabbit
Saai
Splooj
Tall Tales
Tune Raider (United Beats Records)
Verax
Wyndham
ZDLCK – State Alchemy Music / Patronus Records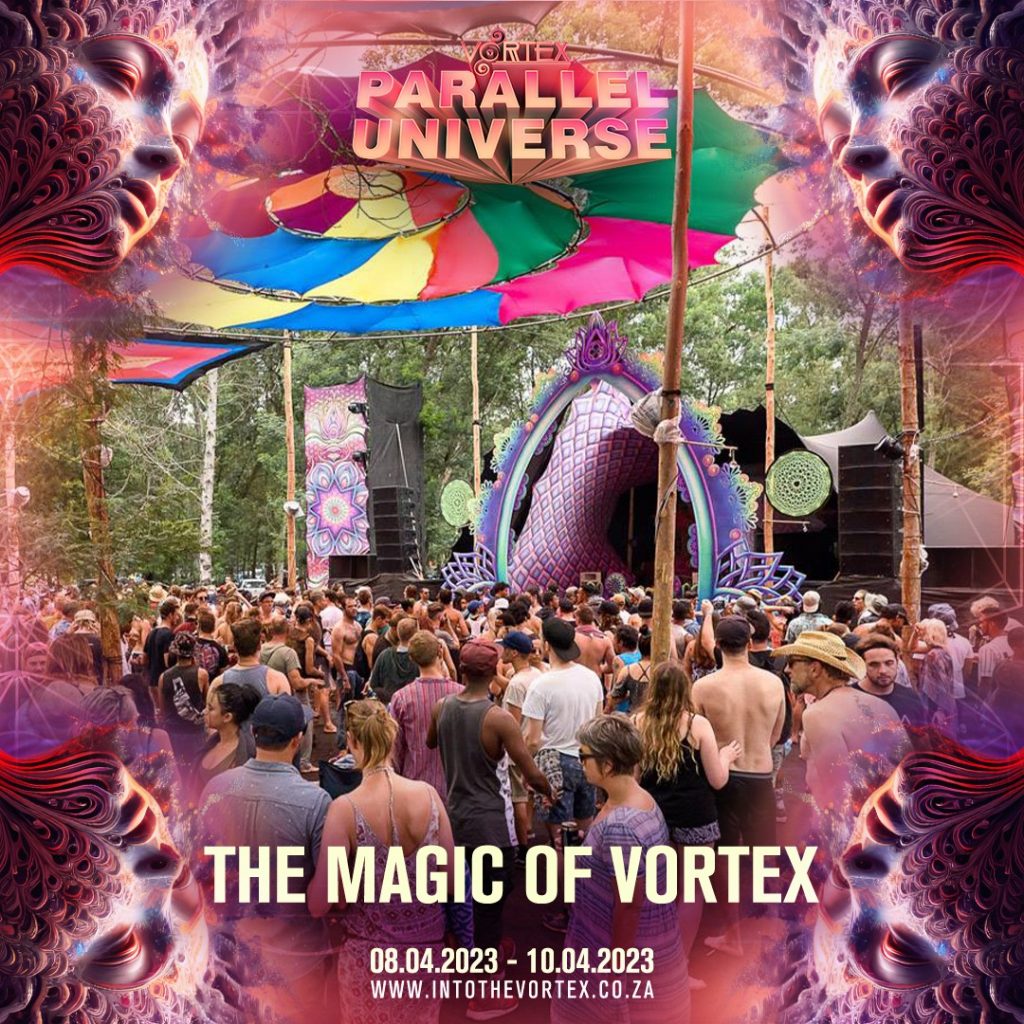 STEPS TO THE STARS FLOOR
Our steps to the stars floor offers your soul everything you need for a full festival experience.
Yoga Classes
Hula Hoop Classes
Guided Meditation
Massages
Tarot Classes
Ambient Beats
Funky Old School Beats
OUR UNIVERSE | THE CIRCLE OF DREAMS
We will be returning to The Circle of Dreams Riviersonderend – the perfect portal into a parallel universe to provide us with space to play, dance and love.
DIRECTIONS
From Cape Town – Take the N2 past Caledon and head to Riviersonderend. From the Caltex service station at Riviersonderend travel for 7 km's further on the N2 & turn LEFT at the DR1306 signpost.
From George – Take the N2 to Cape Town. From Swellendam onward travel for 70 km's & turn RIGHT at DR1306 signpost. If you get to Riviersonderend you've missed the turnoff.
TICKETS
Full Festival Presale (incl booking fee) Quicket – R 950
Gate – R 1,100
Presale tickets available online at Quicket: https://qkt.io/VPU2023
Gate opens Saturday 8am.
SHUTTLES & TRANSPORT
LZZM Shuttles
Whatsapp: 071 823 2307 / 060 926 2730
Email: Loyiso@lzz.co.za
Price: R600 return
CAMP IN STYLE | SOUL TREE TENTED CAMP
Soul Tree Tented Camp: budget and luxury glamping in private, secure, shaded and spacious area.
Bedouin stretch tent communal area
Dedicated showers
Dedicated flush toilets
Dedicated security
Parking next to the tented camp
SOUL TREE OPTIONS
1. Luxury Glamping Tent
3m x 3m canvas dome tents
Sleeps two
2 x chairs
2 x stretchers
2 x mattresses
Bedding: pillows, duvet and blanket
Bedside table
Light
R2 150 per tent
2. Budget Tents
3m x 3m dome tents
Sleeps two
2 x mattresses
Light
Bedding is NOT provided, please be sure to bring your own
R1 100 per tent
Tent Bookings
tania.soultree@gmail.com
+27 72 808 4922
General camping is included in the ticket price. Camping is mostly shaded and you may park by your campsite. Please bring your camping gear and warm stuff it can get cold in the mountains even in summer.
CONNECT
Facebook page: https://www.facebook.com/Vortexparalleluniverse/
Instagram: @vortex_parallel_universe
Twitter: @EasterVortex
Website: https://www.intothevortex.co.za/✧ ENQUIRIES ✧Cell and WhatsApp: 074 791 5555
Email: admin@intothevortex.co.za
www.intothevortex.co.za