THE LITTLE FOREST FESTIVAL – A PSYCHONAUT'S GUIDE TO THE GALAXY!
In the immortal words of Douglas Adams, DON'T PANIC! We invite you to cross over into 2020 with some forest shenanigans and rumbustious revelry.
Don your fabulous frocks, slither into your glittery gowns, put on your balmy boots, lose your inhibitions and find your inner alchemist when you follow the white rabbit this NYE. This is a limited event.

ARTISTS
International Psychonauts
Black Noise – Sangoma Records
Imaginarium
Loom – Forestdelic Records
Rinkadink
Slide – Dream Project Records
Sonic Entity
Local Psychonauts
Absynth
Brontide
Capes
DJ Mark
Dave Mac
DrangeD
Drifter
Dynamic Range
Gizmologist
Gray Matter
Humerous
Janx
Josh Mac
Khameleon
Killawatt
Archive
MR SUB
Nicci
Phixius
Prefix
Priest
Profound
Saai
SiLo
Skitzo
Tech Rider
TerraHertz
Tune Raider
Woozle
Zezia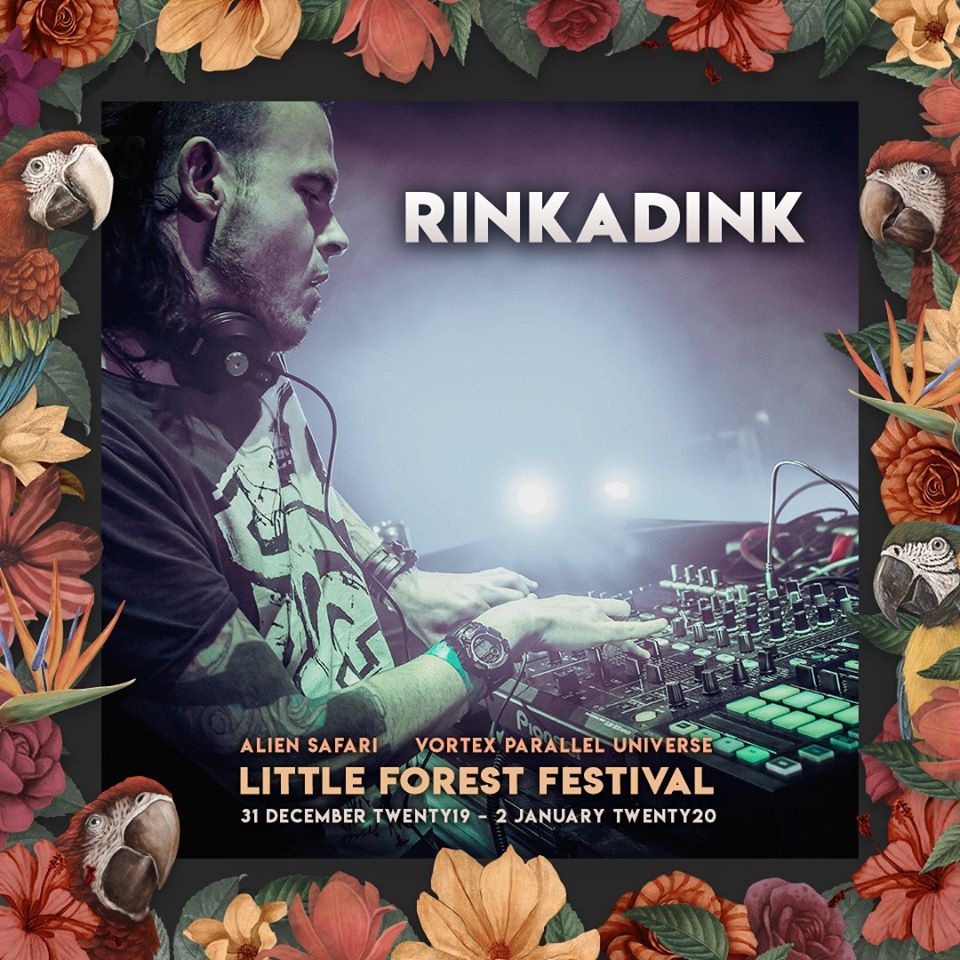 VENUE – SKY OF ABUNDANCE
We return to the magical Sky of Abundance forest in the mountains in Greyton.
– Gate opens at 10 am on 31 December.
– Please SUPPORT THE LOCAL COMMUNITY when driving through Greyton – Please purchase your snacks and drinks from the local shops rather from shops in Cape Town. It has a huge positive impact if everyone could spend some money in the area that is hosting us.
Directions
Take the N2 from Cape Town.
About 110 km from Cape Town, take the Greyton turn off to the left.
Drive into Greyton.
Turn right at the second stop street (Poshuis Restaurant is on the left hand corner)
Drive for 4 km, the road becomes a gravel road.
Follow the signs.
GPS COORDINATES 34° 4'30.59″S, 19°38'30.40″E
Venue Reminder
No glass allowed on site
No papsak on the dance floor
These events are a platform and catalyst for the search for truth and love. Never conform. Never stop questioning. Stand up and change the world. Always sing your song of freedom.

FOREST MULTIPASS
Prices
R580 Early Bird. SOLD OUT!
R680 Presale
R780 Gate
R320 Sunday Funday
Price Drops At The Gate
31 December, full price at gate: R780
1 January 8 am: R650
1 January 5 pm: R 500
2 January 8 am: R320
Presale tickets will be available from the following outlets:
Online at Quicket: http://bit.ly/LFFQUICKET
Cape Town CBD: Little Amsterdam, 41 Buiten St :: 021 424 2320
Stellenbosch: Gypsy :: 021 – 886 7157
Tokai: Queen of Steel, Blue Route Mall :: 021 712 5088
Canal Walk: Wildfire Tattoos :: 021 552 8929
Observatory: Zion Headshop, 122A Lower Main Rd
Galaxii Craze: Pinelands – 6 Mountbatten Avenue :: 079 474 5355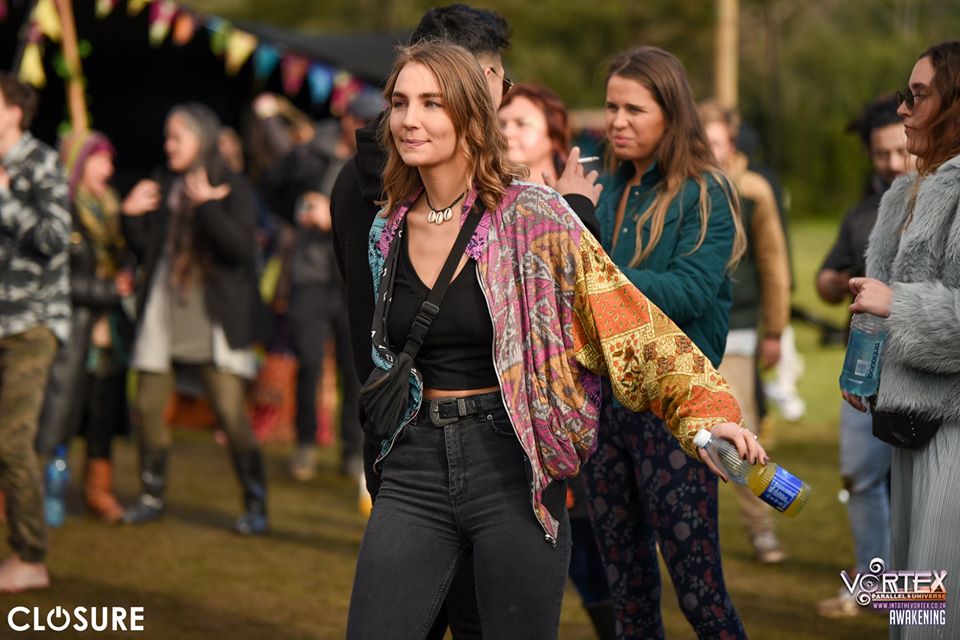 Ticket Information
You may enter the venue from 8 am on Thursday 2 January with your presale Sunday Funday ticket.
Price drops to be announced.
Cash sales only at gate.
This is a strictly no under 18 event.
Do not fall victim to ticket fraudsters. ONLY buy your tickets from the official outlets.
WE ARE ALL WANDERERS ON THIS EARTH. OUR HEARTS ARE FULL OF WONDER, AND OUR SOULS ARE DEEP WITH DREAMS.

FESTIVAL ACCOMMODATION
PSY-VENTURES TENTED ACCOMMODATION
Allow Psy-Ventures to ease your accommodation stress this season! Rent a pre-pitched tent with pillows, sheets and foam mattresses. Blankets or sleeping bags can be included at an additional price.
Booking in advance is essential!
Bookings can be done directly through the shop on our website
Enquires: psy.ventures@gmail.com | www.psy-ventures.co.za | 0646402578. WhatsApp ONLY please.
SOUL TREE TENTED CAMP
Glamping option in the Soul Tree Tented Camp.
Bedouin stretch tent communal area.
Dedicated showers
Dedicated security
Parking next to the tented camp.
Dome tent – 2 man canvas tent, 3m x 3m
Mattress and pallet – 1 x per person
Bedding – duvet/cover, pillow/case, mattress/ sheet, lamp
Email tania@cybersmart.co.za to book
FOREST CAMPING
Camping is included in the ticket price and is fully tree shaded. Please bring your camping gear and warm stuff – it can get cold in the mountains even in summer.
FESTIVAL TRANSPORT
PSY-VENTURES PARTY SHUTTLE
Allow Psy-Ventures to ease your transport stress! Make use of our transport service to avoid drinking and driving.
Booking in advance is essential!!!
Bookings can be done directly through the shop on our website
Enquires: psy.ventures@gmail.com | www.psy-ventures.co.za | 0646402578. WhatsApp ONLY
BC TRANSPORT
350 per person return.
Various pick up points in Cape Town and Stellenbosch.
Contact details: WhatsApp 0785803661 or email info@bc.transportza@gmail .com
MISTER BEAR
Meeting Location – Burger King (Near The Civic Center – Cape Town)
WhatsApp Mister Bear on 081 522 4471 for more information
CARPOOL
– Please continue to support the carpool initiative and lessen your pollution footprint.
A NOTE ABOUT PARKING
We have created a new area where you may park close to or next to your vehicles. This area will be filled up first and will thus only be available to people arriving on the 31st.
Drop and Go customers will receive a special car pass that allows them to be dropped off by the festival area.
PERFORMERS
Calling all performers – fire dancers, stilt walkers, dancers, ringmasters. If you want to hitchhike a ride to the galaxy, please contact us on info@aliensafari.net.
A NOTE ABOUT CLEANING
Please pick up your kak. YOUR CAMPSITE IS YOUR RESPONSIBILITY.
BE THE CHANGE YOU WISH TO SEE IN THE WORLD
Unless someone like you cares an awful lot, nothing is going to get better, it's not. Dr Seuss
Love the Earth: Keep it tidy, put cigarette butts in the bins provided or use a portable ashtray, use biodegradable toiletries and packaging.
Carpool to the event.
Look out for and guide each other.
Respect the venue.
One Love.
FOREST FESTIVAL RULES
No glass
No under 18's
No papsak on dancefloor
No pets
No open flames including fires, gas braais etc.
No weapons
No illegal substances
Right of admission reserved
Tickets are non-refundable
FOREST FESTIVAL INFO
Signal is very poor on site and there will thus be no credit card facilities on site.
Look out for each other. Love and respect your trance family. Respect the venue and the neighbours. We are One.
Trust your instincts. Do not accept drinks in open containers. Report suspicious behaviour.
Keep your valuables safe.
Artwork by the amazing Sophie Wilkins.

DISCLAIMER: STRICTLY NO: Glass bottles, under 18's (ID upon request), fires, fireworks, domestic animals, independent sound systems, illegal substances, graffiti, weapons. Right of admission reserved. Participation in the event is entirely at own risk. The organizers accept no responsibility whatsoever for injury, death, loss or damage of any nature to persons, vehicles or belongings, even in the case of negligence. Due care has been taken to make this event safe and secure. Tickets are non-refundable.