Best you believe it, the Rumors Of Paradise are real.
With You are thrilled to reconnect through music and dance once more. With a brand new venue, featuring lush green gardens, pool, and space to social distance, we can experience the joy of coming together.
With You has always been about connections through music, and a place to nourish the primal human need for ecstatic experiences, rituals and the joy of life.The rumours are real.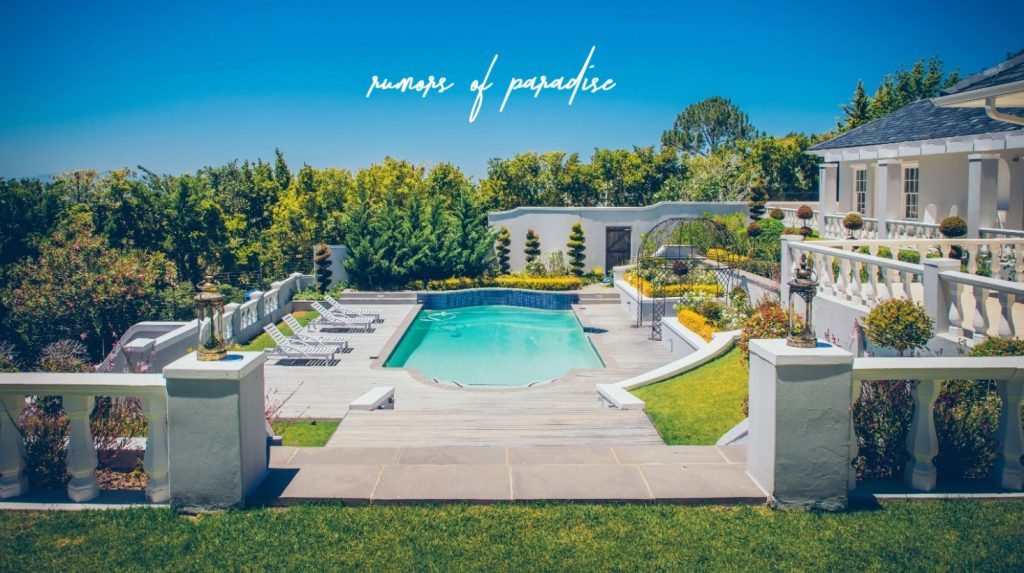 MUSIC
Sides
Cody Meyer
Maximilian
Deadbeat FM
Wulfsohn
Tanya Vee
Dylan Munro
Novelty
Sara Love
Steph Vass
VENUE
Only 10 minutes from Cape Town
Beautiful Pool Area
Funktion One Sound
Accommodation
Exact venue location will be sent 1 day prior via email
TICKETS
Ticket Link: https://qkt.io/KxVPJJ
Early Birds – R250 (85% sold)
Normal Birds – R300
Late Birds – R350
FACEBOOK EVENT LINK
Event Link: www.facebook.com/events/788615615203063/
ACCOMMODATION
View Rooms: http://bit.ly/rumorstay
Checkin: 10am
Checkout: 10 am
Rooms Available:

1 x Honeymoon Suite
R3200 for 2 people (Includes 2 x Tickets)
6 x Deluxe Suites (3 have already been booked)
R1800 for 2 people (Includes 2 x Tickets)
1 x Standard Double Room
R1500 for 2 people (Includes 2 x Tickets)

Email them on withyoufestival@gmail.com to book your room!
PARKING
Parking available for Stay Over Guests only
Uber Only for Day Guests (10 minutes from town)

COVID-19
This event puts the safety of its visitors, artists and team first. Strict measures will be imposed based on the Covid-19 governmental directives:
– No Under 21's
– All staff and crew will wear masks.
– Wash and disinfect your hands whenever possible.
– Respect social distancing. Keep 1,5m distance from each other when queueing.
– Please stay home if you feel sick or unwell.
– You need to wear your mask.
– On-site payments can only be made by credit/debit card.
– respect the venue