This must be one of the best specials I have seen in my life, not just this year. It brought great joy to my heart to hear that Cape Town steakhouse and institution, Nelson's Eye Restaurant, will be opening its doors again after the lockdown!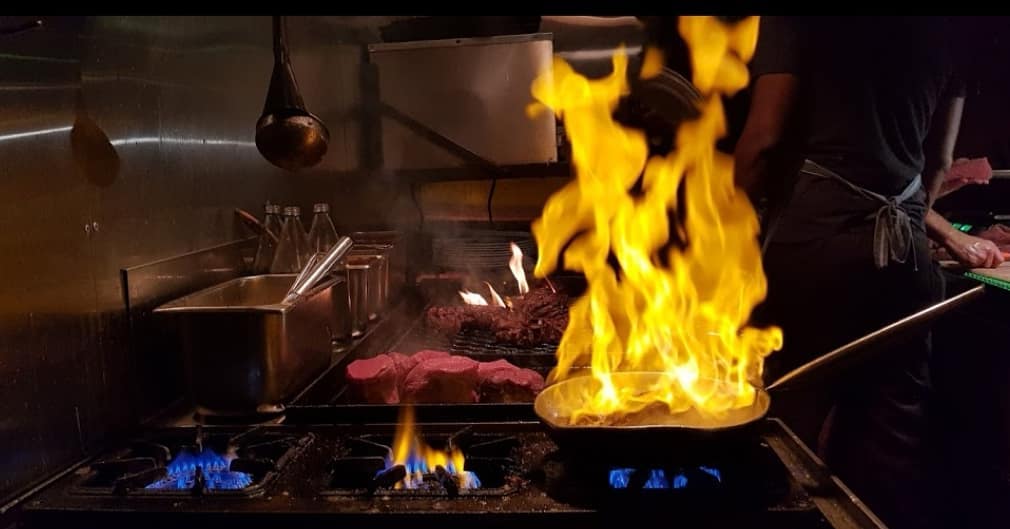 They have been renowned for their delicious steak for over 25 years and also make some other delicious dishes. They do flame grilled, properly. Let's all come together and show our support for a true Cape Town legend with their R100 per meal special for September 2020!
You heard right, your choice of meal from their select menu for just R100 per person. Don't be shy on the dops, because that's where they can make some money. Order that extra bottle of wine, get that round of shooters, because they are a local that deserve the support!
September Special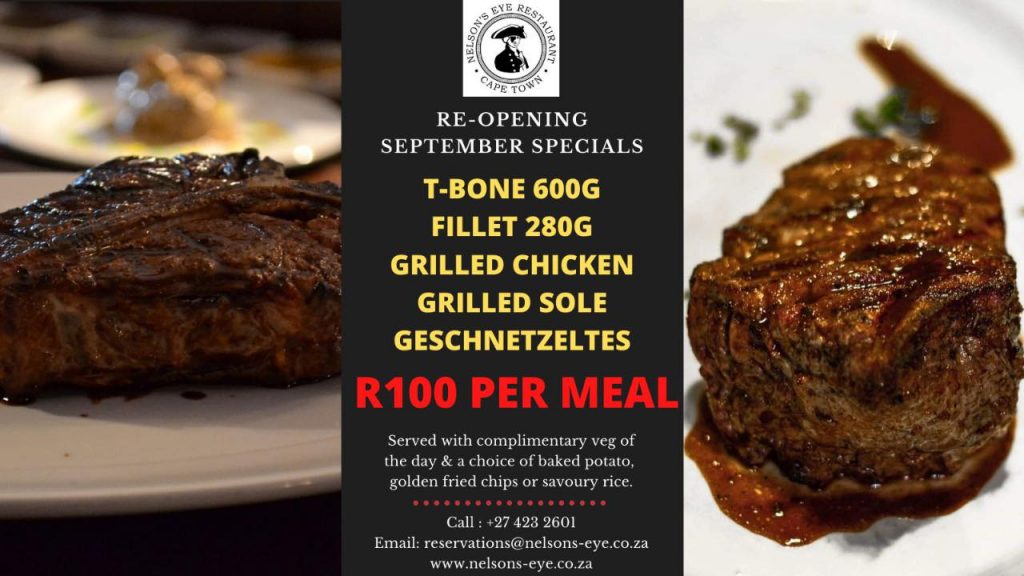 Get your T-bone 600g or Fillet 280g or Full Grilled Chicken or Grilled Single Sole or Geschnetzeltes for R100 served with complimentary veg of the day & a choice of baked potato, golden fried chips or savoury rice.
Don't make the mistake and book your table now. They have promised you a menu with prices so low that will keep you coming back for more.
BOOK YOUR TABLE NOW
021 – 423 2601
EMAIL
admin@nelsons-eye.co.za