La Parada is excited to host the second TOAST Brunch event at La Parada Constantia Nek, on Sunday 5 March 2017. Experience their exclusive three-course brunch paired with a bottle of Pongrácz bubbly per couple as well as a selection of fresh Ciroc Vodka based cocktails. Enjoy good company, delicious food and live music in an iconic location, in the beautiful, leafy Constantia Valley!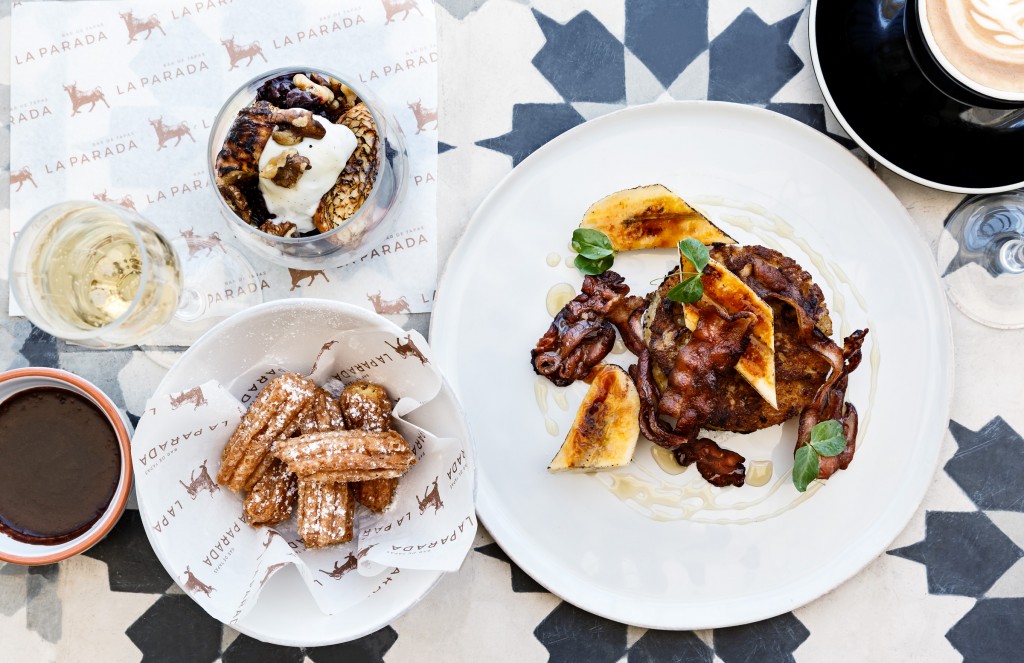 Date: 5th March
Time: 10am – 1pm
Price: R350 pp
MENU!
FIRST COURSE
Coffee and Alfajores with dulce de leche and coconut.
SECOND COURSE
Savoury baked cheesecake Confit tomato, dill crème fraishe, spiced nuts.
Or
Yoghurt Panna Cotta Lime and yoghurt panna cotta, caramelized puff pastry, kiwi fruit & stewed berries.
THIRD COURSE
French Toast Croissant French toast, vanilla strained yoghurt, candied bacon, brûléed banana.
Or
Croque Madame Pan fried brioche stuffed with whole grain mustard & white cheddar béchamel, sliced gammon, poached duck egg.
Or
Benedict Poached eggs on spinach croquettes with your choice of smoked pork belly or smoked salmon trout or Spanish garlic mushrooms, brûléed hollandaise.
COCKTAILS
The Constantia Gem Cîroc Vodka with Grand Marnier®, lime juice, white grape juice and topped up with Pongracz Brut.
Or
Ciroc Summer Breeze Cîroc Vodka with raspberry liqueur, fresh lemon juice and raspberries charged with soda water.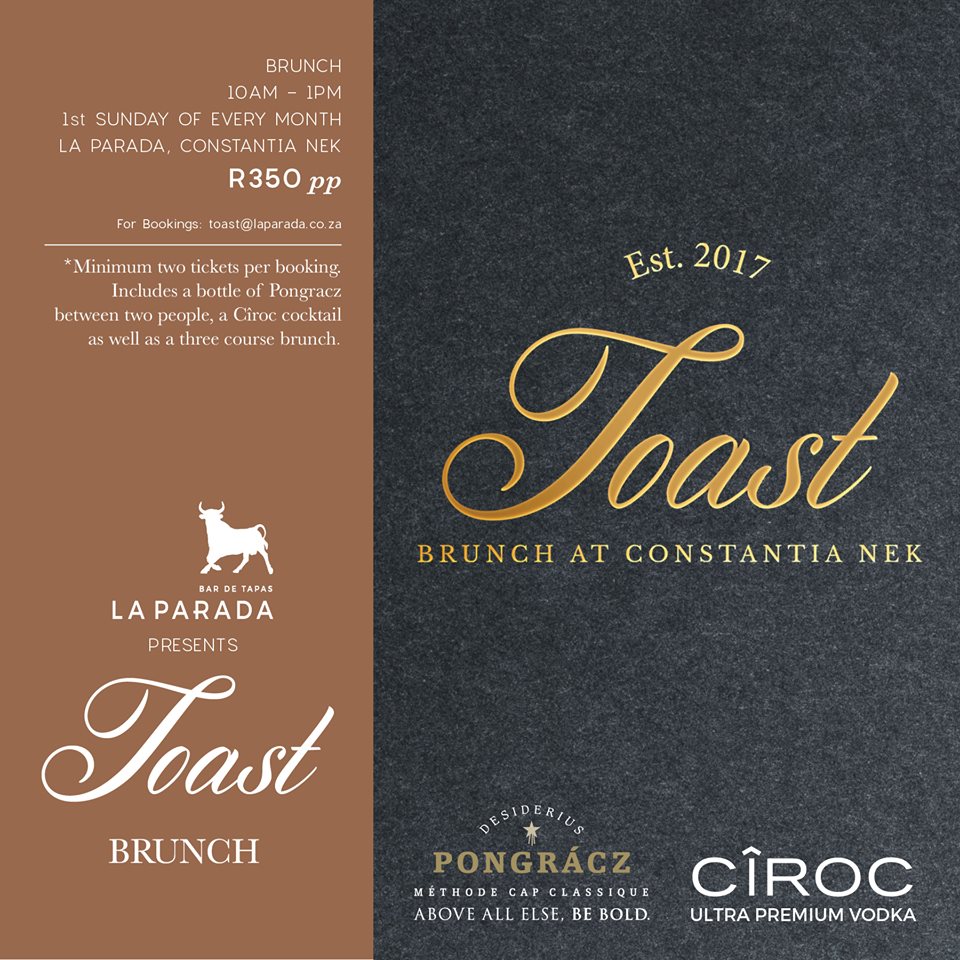 Never been to the iconic new venue situated at Constantia Nek, alongside their fantastic Harbour House restaurant? You can visit my blog post [here] to read more about it, and see some pics. It is the ideal venue for a Sunday Funday, kicking off with brunch and turning into quite the festive atmosphere with live music and people getting down on the outside deck! If you plan on staying after the brunch, bring your dancing shoes. I highly recommend making a whole day and evening of the experience. See you on Sunday for a TOAST!