An African sunset from the top of one of the world's New7Wonders of Nature is a truly spectacular sight.
Experience summer's longer days and balmy evenings atop Table Mountain by taking a cable car to the summit – and bring your camera to capture that #sunsetspecial moment! From 1 November to 17 December 2017, and from 4 January until 28 February 2018, return tickets are half price after 6pm. Excludes dates 18 December 2017 – 3 January 2018.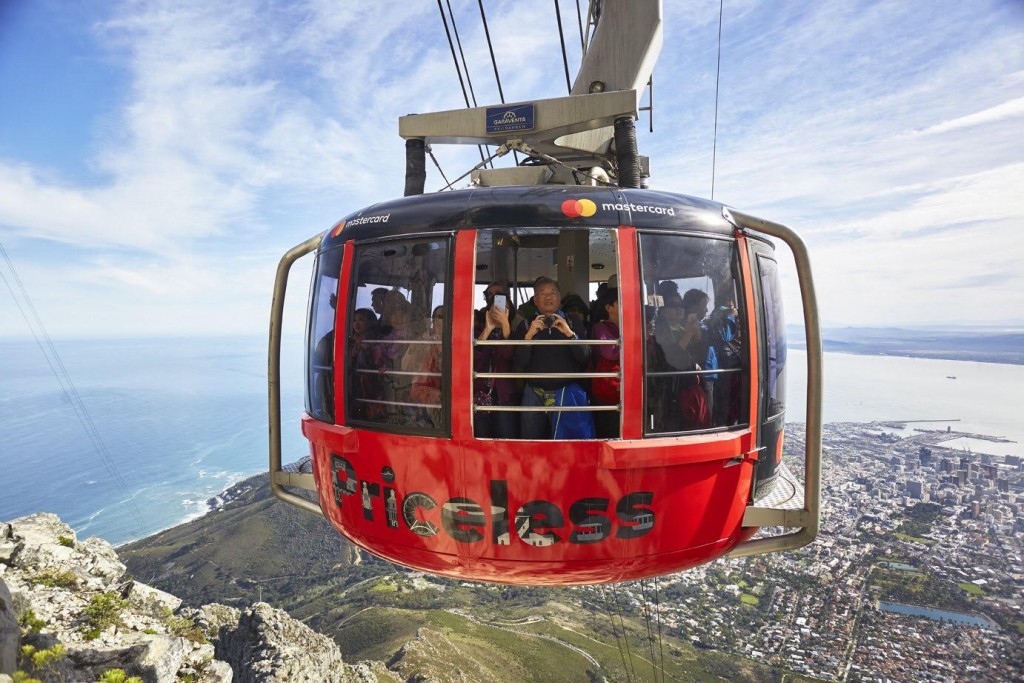 Please note that it is not advisable to use our free park-and-ride MyCiTi bus service for the Sunset Special as the service runs until 7pm only. This special is available to South Africans with valid SA IDs only.
Sunset Special Deal Details
Tickets are available for purchase online and from the Ticket Office at the Lower Cableway Station all day but may only be used from 6pm on the day of your visit.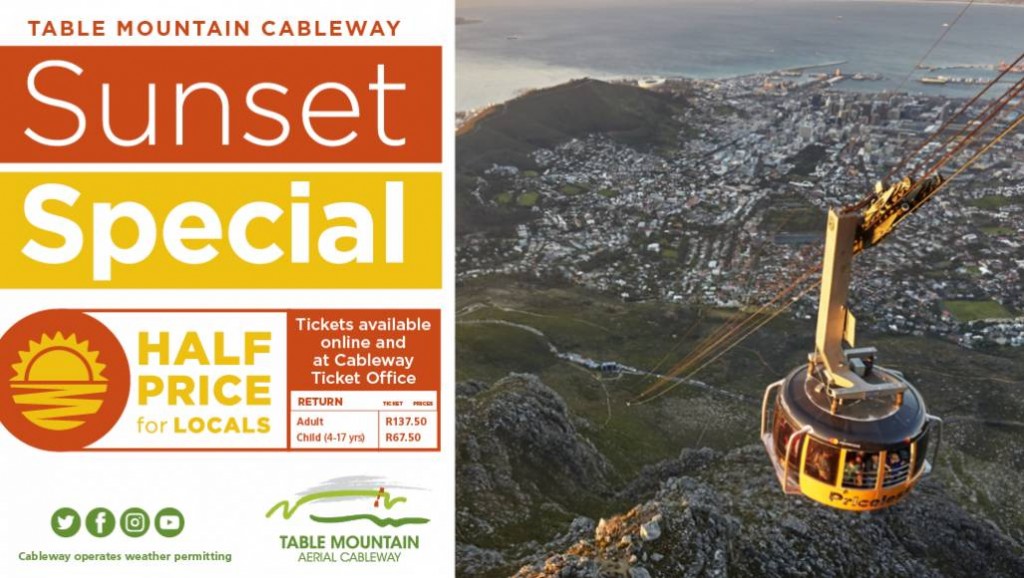 When purchasing Sunset Special tickets online the buyer needs to enter his/her ID number and the ID numbers of the people that she/he is buying tickets for. The same rule applies at the Ticket Office. Sunset Special tickets for children do not require an ID number.
CABLE CARD!
Did you know that Table Mountain offers an annual membership card, which allows you 365 return trips! You can read all about their awesome Cable Card on my blog [here]. It works out to R1,75 per return trip!