As you know I'm a huge Skinny Scoop fan, and today even more so than ever. Man oh man, have I got a delicious recipe for you this week. Buttermilk Waffles incoming! Gluten and wheat free with no added sugar. So even if you're working on that Summer body, you can indulge in these tasty treats at will. They are great for any season, but as a Sunday breakfast for always – you pick!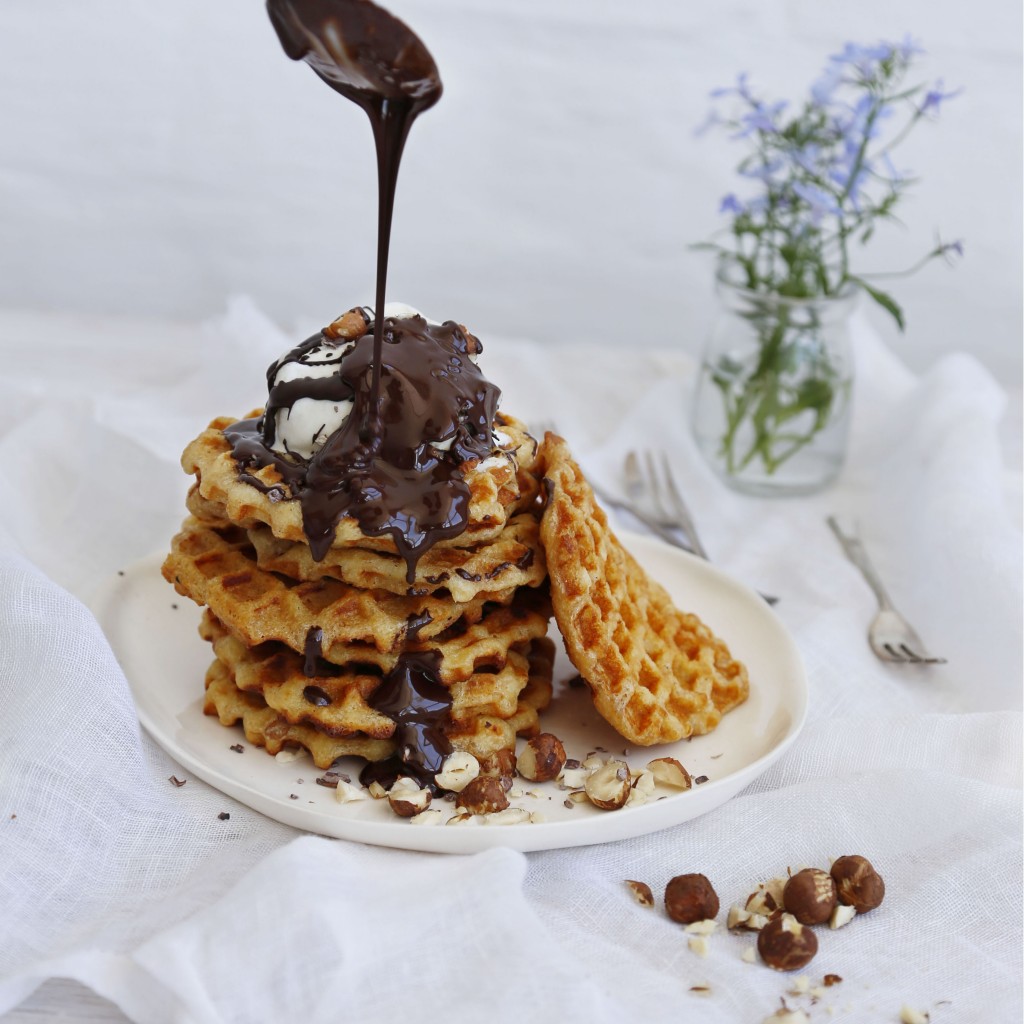 INGREDIENTS!
1 ¼ cup buttermilk ( You can find it at Woolworths)
¼ cup coconut oil
¼ cup organic agave syrup
1 egg
½ cup Gluten Free rolled oats
2 tsp baking powder
Pinch of rock salt
1 tsp pure vanilla extract
To Serve!
2 scoops Vanilla Camilla Skinny Scoop
25g chopped hazelnuts, lightly toasted
50g dark chocolate, melted (Honest Chocolate)
METHOD!
Whisk together buttermilk, coconut oil agave syrup, vanilla and egg.
Add dry ingredients and mix until well incorporated. Allow to stand for 10-20 minutes
Preheat and grease waffle iron according to instructions. Cook ½ cup of waffle batter at a time.
Serve immediately with Vanilla Camilla, chopped hazelnuts and melted dark chocolate.
Other Delicious Skinny Scoop Recipes!
Ice-Cream Filled Chocolate Hearts