JACK DANIEL'S turns up the heat in South Africa! The 'hottest' new member of the Jack Daniel's family – Jack Fire as it's affectionately known – will be available in South Africa from 1 August. To make Jack, they stoke ten foot blazes, rake red hot coals and char their barrels to perfection. With Jack Fire all that is only the beginning. As a delicious new shot to fire up the night, Jack Daniel's Tennessee Fire blends red-hot cinnamon liqueur with the smooth character of Jack Daniel's Old No. 7 for a classic spirit with a fiery finish, and that's when things really start to heat up!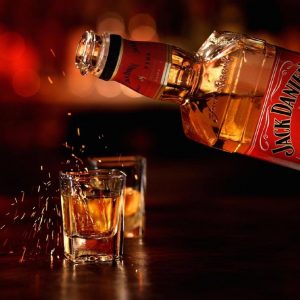 Enticing to all the senses, the aroma of fiery spice blends with the mellowness of Jack Daniel's and a hint of red-hot cinnamon. The result is a sweet, hot cinnamon kick that complements the smooth and delicious taste of Jack Daniel's, giving you a unique finish full of unmistakable character.  Best served as a scorching cold shot. Available at participating liquor stores nationwide at a recommended Retail price of R269.95. Round up your crew and taste the heat!
Ignite the love at @JackDanielsSA and Facebook.com/JackDanielsSA using #JackFire.

Jack Daniel's Barrel Hunt Hits Cape Town!
Cape Town has always been a bustling port city, with cargo shipping in and out. Fortunately, there's one piece of cargo that is here to stay… Well, at least until it's found. Because the Jack Daniel's Barrel Hunt is coming to Cape Town! Look out for clues on their Facebook page today, 19 August. Participants must be 21+ and have a valid passport. For more details and official rules visit bit.ly/Jacks150. You could WIN a trip for two to the Jack Daniel's distillery in Tennessee!
#JACKS150