HERITAGE DAY PARTY at HERITAGE SQUARE! On 23 September 2018, we celebrate both the history and the future of this beautiful country, and we are doing it in style. Heritage Square is on lock for said celebration, with HQ, Roast & Co, Cape Heritage Hotel and The Courtyard being transformed into a space for a South African-style soirée.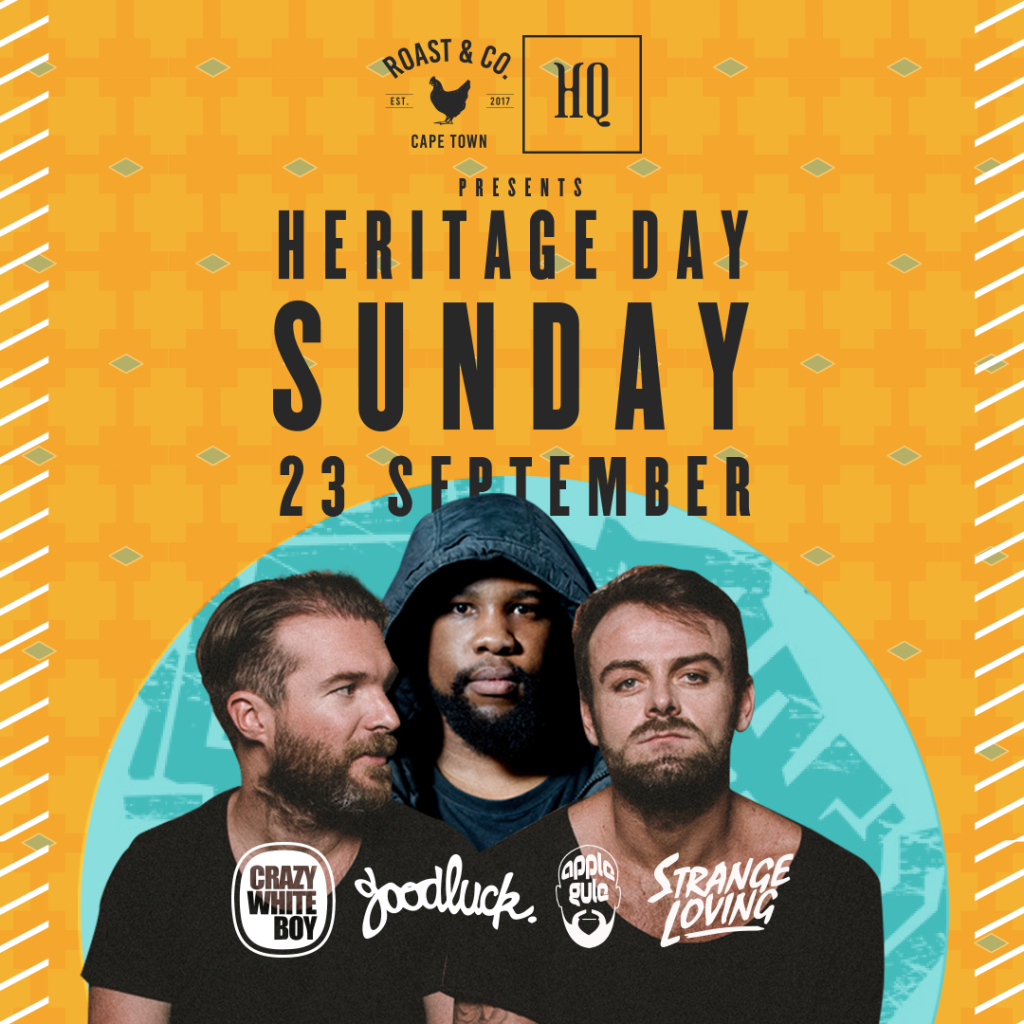 The line up is a mix of key local artists, bringing a diverse range of Proudly South African musical flair. We have a four-way headline ensemble for the day, which includes South African favourites Crazy White Boy; internationally acclaimed Goodluck, who will be performing a DJ set with live instruments and vocals; hit songwriter Apple Gule who is making waves in the music scene; as well as Cape Town's gem Strange Loving.
These artists will be supported by DJs Chris De Vos, Anthea Scholtz, Funky G, Leyton Lee and Gio Ricca, who will create a musical setting with something for everybody. Expect African face painters, dancers, percussionists, live artists and many more local additions to this Heritage Day event to make it something fresh for Cape Town.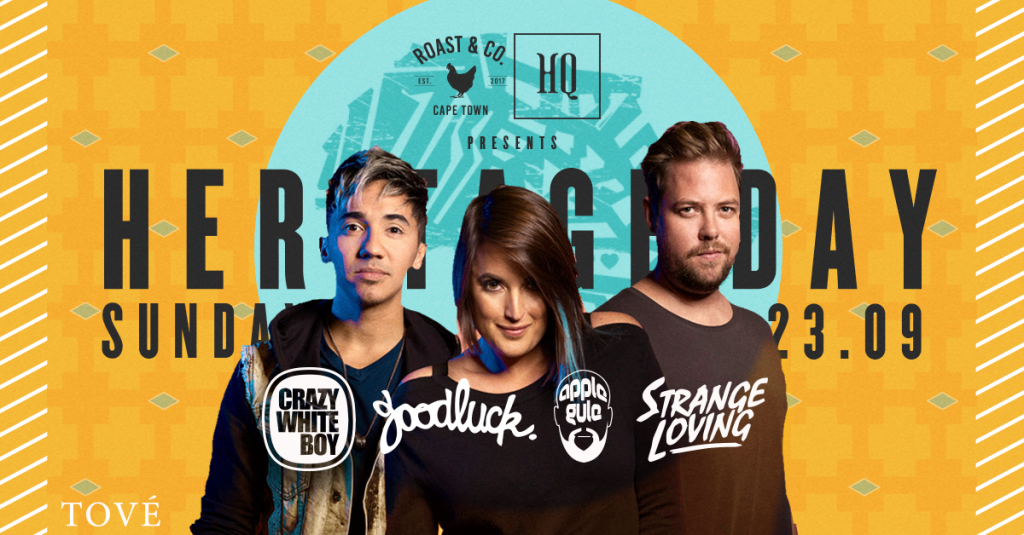 For online NuTickets at R120, to book a table for dinner at either restaurant, bottle service table bookings, or a room at the Cape Heritage Hotel upstairs, please visit the link here: hq.nutickets.co.za/9237
LINE UP!
THE COURTYARD:
4-6pm: Anthea Scholtz
6-8pm: Funky G x Felix on Bongo
8-9pm: APPLE GULE (LIVE)
9-10pm: CRAZY WHITE BOY (LIVE)
10-11pm: GOODLUCK (LIVE)
11-12am: Chris De Vos
HQ LOUNGE:
9-11pm: Gio Ricca
11-1am: STRANGE LOVING
1am-late: Leyton Lee