DISKOTOPIA HAVE LAUNCHED THEIR LATEST CREATION – THE RISE OF THE PHOENIX – AND YOU'RE INVITED!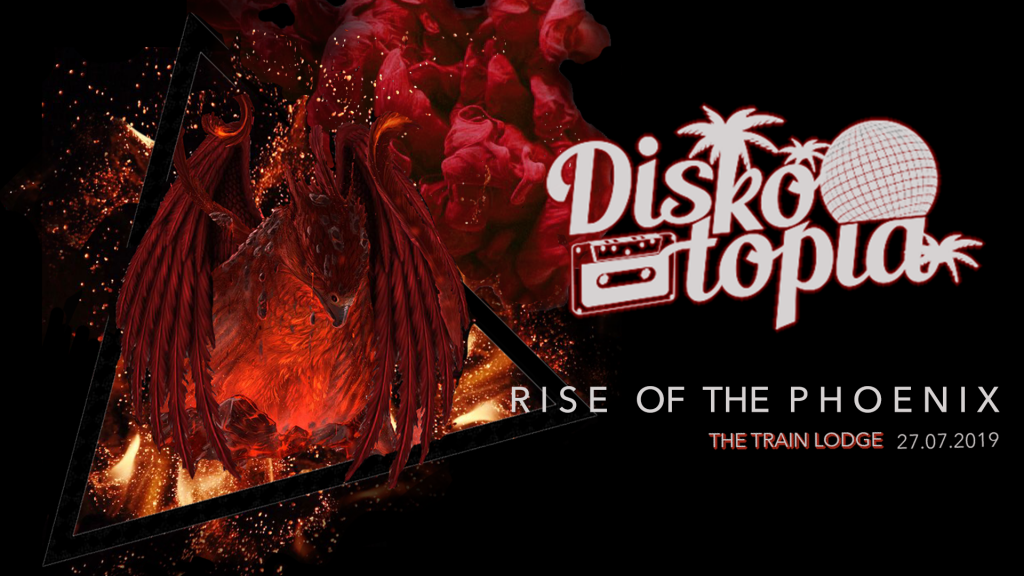 I've died a thousand deaths, each time reinventing myself brighter, stronger, and purer than before. From the midst of destruction, I became the creator of myself. From the midst of darkness, I became my own source of light.
Like a phoenix rising from the ashes, Diskotopia is back. Join them at The Train Lodge for a celebration of rebirth as we transform one of Cape Town's secret venues into an audiovisual paradise, bringing light back to the dreary winter landscape.
Join them as we reignite the flames of joy and let the the ebb and sway of the music burn away your inhibitions.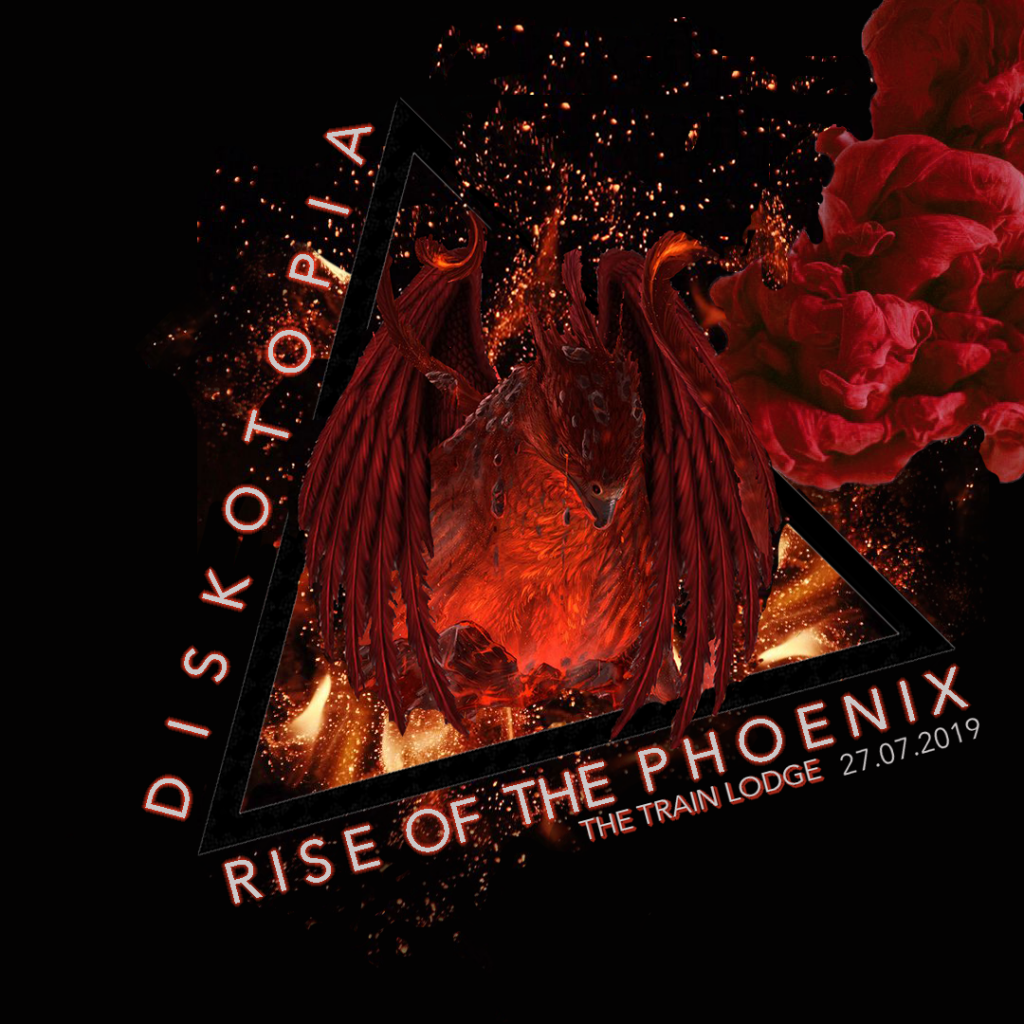 INTERNATIONAL HEADLINER
Basscannon (X7M Records/Brazil)
MAIN STAGE
Basscannon (Brazil)
Chunda Munki
Mogey
Roommush
Khord
Ikon
Ant
Playground Twins
Fluxx Floor
Second floor full line up to be announced soon. Watch this space!
Tickets
Launch Special – R200 for 2 (Limited to 200)
First Class: R140 (Limited to 200)
Second Class: R180
Third Class: R220
Online Ticket Link Below
https://www.howler.co.za/events/disktopia-the-rise-of-phoenix-ft-basscanon-brazil-7d70
Venue
They are extremely excited to be hosting this event at the old Train Lodge.
Platform 29 Monument Station, Old Marine Drive, Cape Town, Western Cape.

R.O.A.R – No Under 18's – No Drugs or Bad Attitudes.
The organizers and venue accept no responsibility whatsoever for injury, death, loss or damage of any nature to persons, vehicles or belongings, even in the case of negligence. Due care has been taken to make this event safe and secure. Tickets are non-refundable.
Brought to you by Diskotopia