The heart beats with a collective thump, a thump that grows bolder with each passing day – louder and prouder. 15 Collectives forming a heart that beats strongly within Cape Town. All from different walks of life but with a collective consciousness that drives them – Smalltown Beat!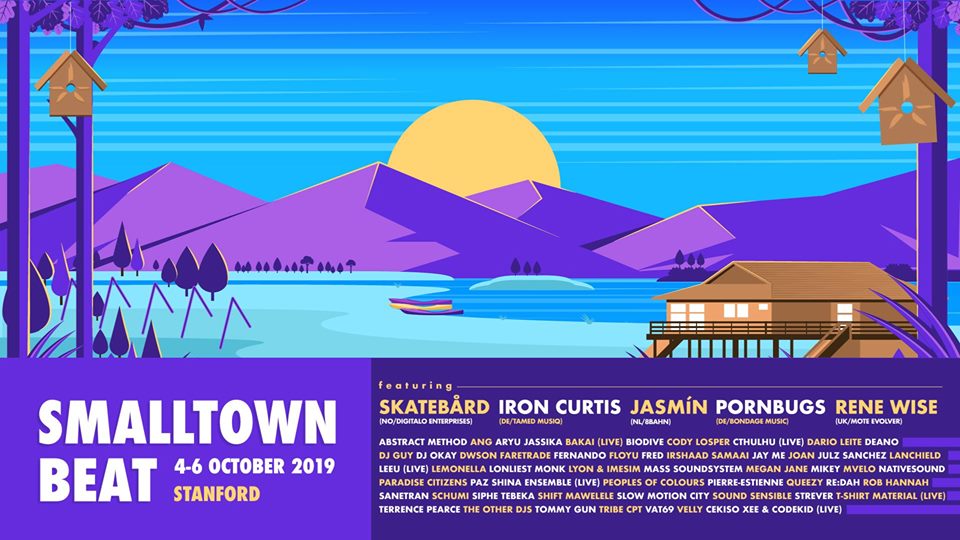 A vision untainted by everyday society. Staying true to who they are and what they do. Some you may know, some you may not. This will be an experience that will tickle all your funny spots – that'll have you moving, questioning and most importantly enjoying yourself to the fullest.
This is an opportunity for collectives to present their vision on a platform they usually do not have – and for you good folk to get at while the getting's good. The collectives are involved in almost every aspect of this festival – from stage design, to line up curation, installation, development and art exhibitions. All coming together to create a unique inclusive experience. Click [here] to see all the collectives involved!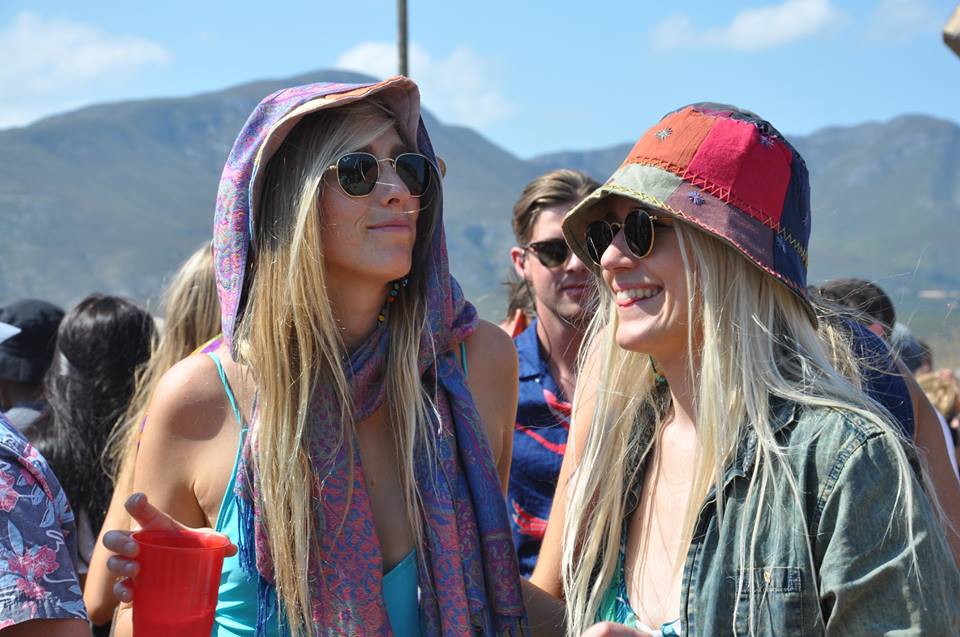 Smalltown Beat 4-6 October 2019
Their upcoming affair is one not to be missed, taking place at their picturesque home in Stanford, just outside Hermanus. You can expect three dance floors pulsing over the weekend, namely; Riverside, Forest and Warehouse. Here is the full line up of events for the weekend, with five International acts headlining the bill!
Full Line Up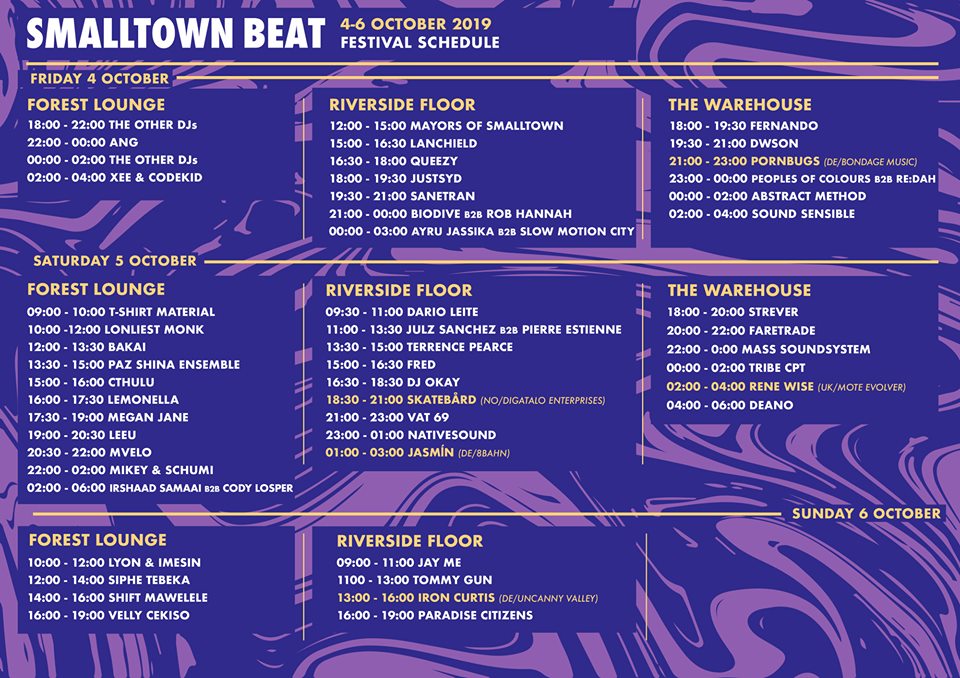 Get Tickets
[CLICK HERE FOR ONLINE TICKETS]
For more event information regarding parking, venue, camping, nearby accommodation and more head over to their Facebook event [here].
The Venue
Nestled along the Kleinrivier Vlei, bordered by exquisite mountain ranges and the Atlantic Ocean, Rivers End Farm presents an untouched hidden beauty, unlike anything we've seen before.
Whether you're enjoying the music, art or lounging around on the lawn next to the river, we ask you to join us as we celebrate a community that is flourishing with new sources of inspiration and growing from strength to strength.
Directions
Take N2 towards Hermanus.
Follow R43 to Stanford.
Turn right onto Queen Victoria Street.
Turn Left onto Caldon Street.
Turn right onto de Bruin Street, follow the signs to Wortelgat road.
Continue 6km to the venue.