It's that time of the year again! The hottest action sports event in South Africa is back at the V&A Waterfront this February. With such a sick line-up for the month of Feb in Cape Town, they made sure Ultimate X would be first up on 1 February, 2014! Seeing as though it's month end and you'll have reasonably full pockets, we made sure we weren't going to miss out after a hard hitting Summer!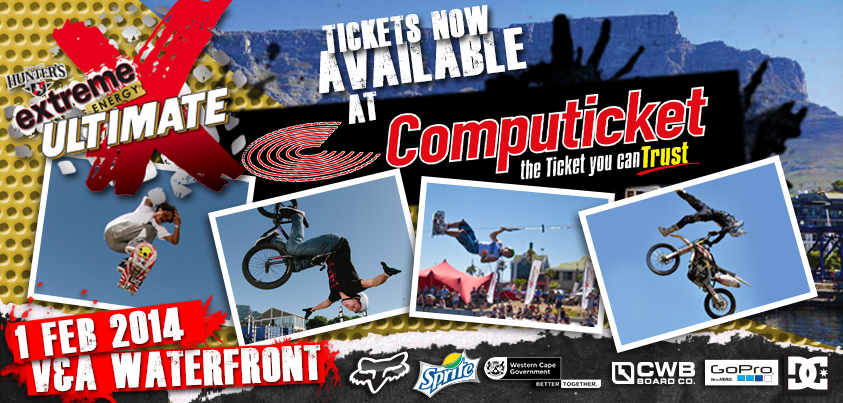 Hunter's eXtreme – ULTIMATE X 2014
Cape Town is playing host yet again to the country's largest action sports and lifestyle event, the Hunters eXtreme – Ultimate X 2014 festival, which will take place on Saturday 1 February! The Gateway Canal at the V&A Waterfront will be transformed once again into an extreme sporting paradise filled with death defying stunts and tricks, performed by the best of the best action sport athletes from BMX, FMX, MTB, SKATE and WAKE boarding that SA has to offer.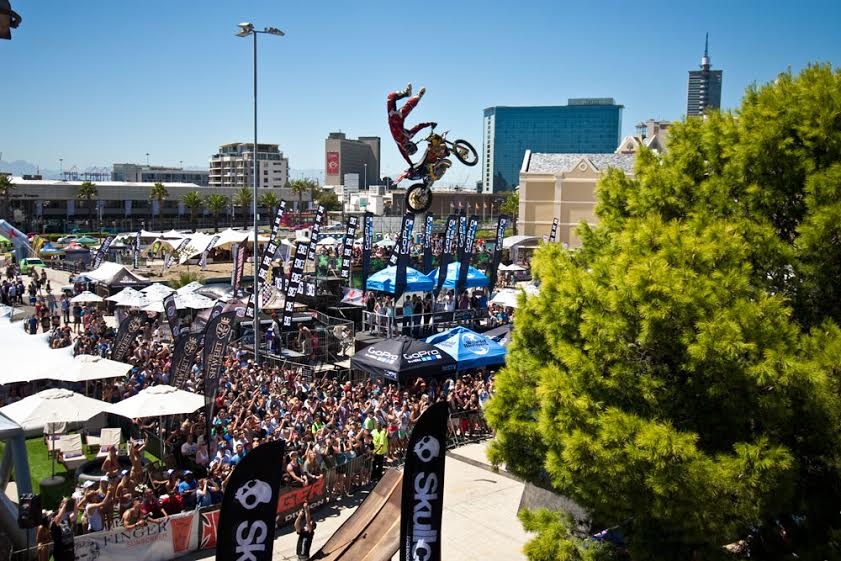 The event, which is in its fifth year, expects thousands of sports-loving spectators to attend the day-long festival in the Mother City. Gates open at 10am and close at 9pm, followed by an after party which starts at 7pm on site with top local DJ's and VAN COKE KARTEL headlining the night.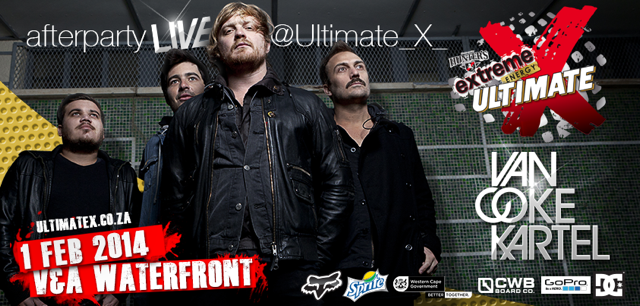 A Word From The Founder – Markus Museler (Ultimate X)
We've really stepped things up this year to stage an action sports event that meets international standards. With record crowds and unbelievable performances from local and international athletes, this is without a doubt the most unforgettable Ultimate X to date.
Watch international competitors in action like Alastair Sayer (FMX), Paul Ryan (BMX), Jordan Elizondo-Darwin (wake) and Moses Adams (skate) plus extreme local stars such as Mike Oyston on FMX; David Rigby on BMX; skater Ant De Mendonca; wakeboarder Melissa Colborne and on the MTB trial, Andrew Guess. The country's best riders in each discipline will compete for a piece of R120 000 in cash prizes and the title of Hunters eXtreme Ultimate X champion.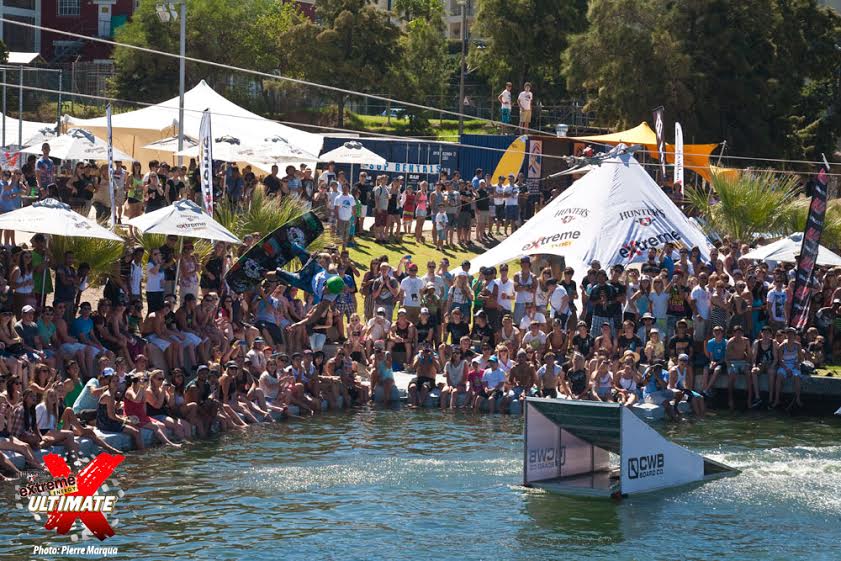 Mike Silver, of experiential marketing partner Stretch, said that this year's festival would be bigger and better than ever before, "We are taking things to the next level this year. Spectators can expect to be amazed with some of the largest ride infrastructure ever seen in South Africa with other incredible stunts and offerings on the schedule, the festival this year will not disappoint," said Silver, who together with Old School Productions, conceptualised and executed the festival since it kicked off five years ago.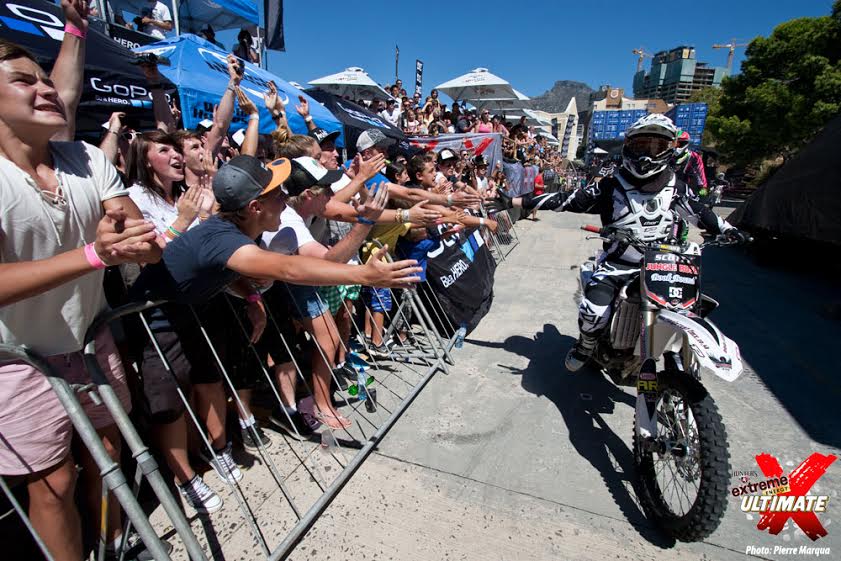 New to Ultimate X in 2014 is the introduction of the Cross Country Ultimate Eliminator. This is a new heat racing format from the UCI World Cup and will combine the top riders in the country from across various cycling disciplines as they battle it out along the explosive straights and over technical obstacles in order to be crowned the ultimate champion.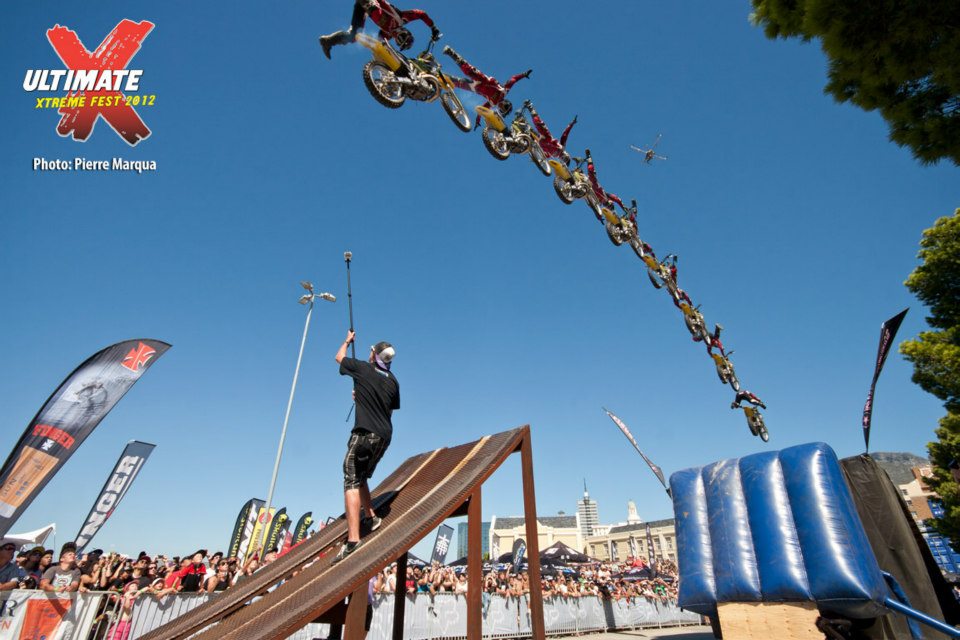 Pre-bought tickets from Computicket cost R150 each. Tickets are also available at the gate at R200 for adults and R60 for kids between the ages of six and eight years old. (Children under four get in free). Gates open at 10am and close at 9pm. of February 2014.
COMPETITION TIME
My buddies over at Ultimate X and Stretch have given me an amazing R2,000 hamper to give-away to one of my eXtreme readers! The competition is open to anyone and I will make it as quick and easy as possible to enter! See what you can win below!
The Prize
2 x UltimateX full day passes
Hunter's eXtreme MP3 player
Limited Edition Fox leather wallet
Hunter's eXtreme 6 pack
Hunter's eXtreme flat peak cap
Hunter's eXtreme metal water bottle
UltimateX flash disk
Sticker pack from the sponsors
Red Bulletin magazine
DC credit card bottle opener

How To Enter
Like Ultimate X on Facebook [here] and my Mr Cape Town Blog [here].
Follow @Ultimate_X_ and @MrCPT on Twitter. You can follow the conversation using the #UltimateX hashtag!
Like and RT this competition in the top left and right corners to share it with your buddies.
Enter On The Blog
Leave a comment in the comments section below telling me which genre your are most looking forward to watching at Ultimate X 2014 and why? Make sure you leave your correct details and email addy!
Enter On Twitter
Tweet the following – WIN a R2,000 @Ultimate_X_ hamper with @MrCPT for the event on 1 Feb at @VandAWaterfront. Here's how: http://ow.ly/slpx8
Full Event Schedule