If you're struggling to find some gifts for your dad, brother, uncle, grandpa, sister or even beer drinking mother, look no further. If you didn't know already, we bring BrewDog craft beer into South Africa and they have the ideal gift for this Christmas! Introducing their limited edition, Christmas brews!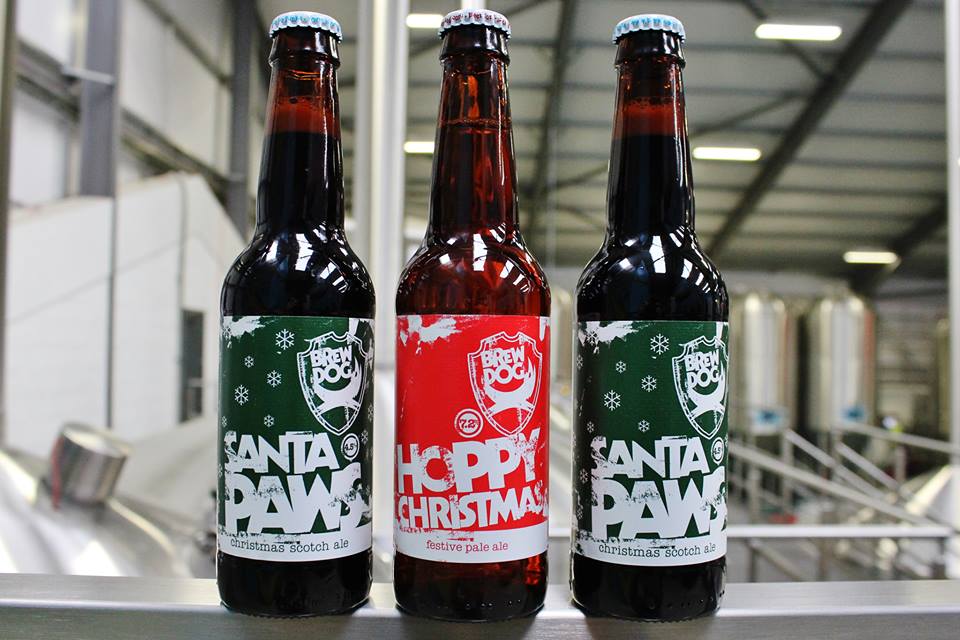 The 7.2% Hoppy Christmas is definitely one of the top 3 beers I have had all year. If you don't believe me, go out and try one for yourself on tap at Banana Jam or BEERHOUSE on Long. www.ratebeer.com gives it a whopping score of 97/100, so if you still don;t trust me… trust the pro's! You can also get them in bottles around SA, but I'll get to the availability later.
Hoppy Christmas – Festive Pale Ale
This Christmas, wish for a green Christmas. Where flurries of hop flakes blanket the world like you've never seen it before. And crunching through crisp, sparkling drifts releases billows of pineapple, citrus and papaya with every step. The reign of the snow angel is over. Long live the hop angel where parks and playgrounds become adorned with the outlines of celestial beings that fell to Earth from angry looking emerald clouds.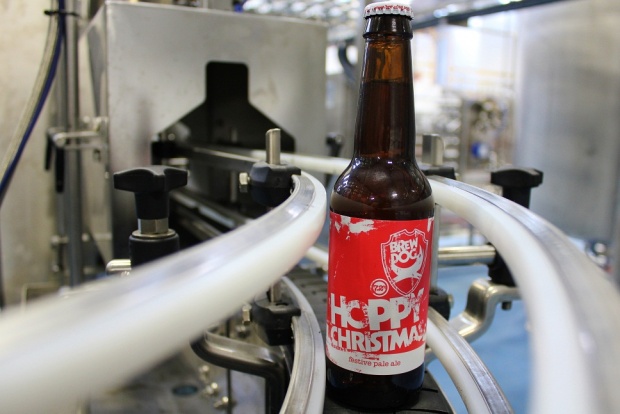 Tune in to breakfast TV to find life's on hold for 24 hours as this 'hop day' demands you rocket down a hill on the back of a baking tray. Or simply raise a glass of this festive IPA as we wish you a very Hoppy Christmas.
Santa Paws – Christmas Scotch Ale
A 4.5% decadent Scotch ale brewed with Scottish Heather Honey. A decadent malty beer packed with flavour and at a strength you can drink all (Christmas) day long. A baby Scotch ale which is perfect with Christmas pudding or while playing Pictionary with your gran. This is an antidote to the chaos of the upcoming festive season.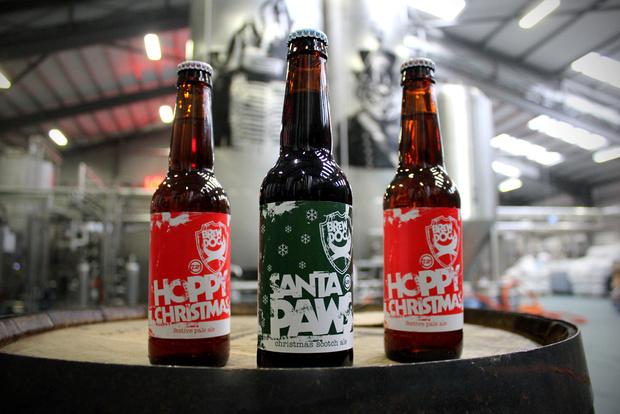 Raise a glass of this Christmas beer, share it with friends, family and strangers, and sit back and enjoy the view as the world descends into a fairy light fuelled frenzy. And if all else fails, just blame Santa.
Christmas Brews – Availability
Cape Town
Ultra Liquors – Green Point & Wynberg
Makro Outlets
Roeland Liquors
Johannesburg
Makro – Centurion/Woodmead have the best stock
Norman Goodfellows – Illovo
Bootleggers
Loco Liquors
Online Delivery Nationwide
 On Consumption Venues
BEERHOUSE on Long – On Tap
Banana Jam Cafe – On Tap
Dizzy's Camps Bay – Bottles
For all our stockists Nationwide regarding the other 21 brews we offer, you can check out our craft beer map right here http://www.craftbeer.co.za/craft-beer-map/. Also, Makro exclusively stocks the IPA Is Dead range. A 4 pack consisting of 4 different single hop IPA's for just R99! That's cheaper than most local craft and we're from Scotland…