SA's biggest sport and lifestyle event takealot.com Cape Town 10s, has partnered with the South African Breweries' (SAB) premium flavoured beer brand Flying Fish, to host the 3rd leg of the 2015 and 2016 national Flying Fish Volleyball Series at Hamilton's Rugby Club on 5 & 6 February 2016.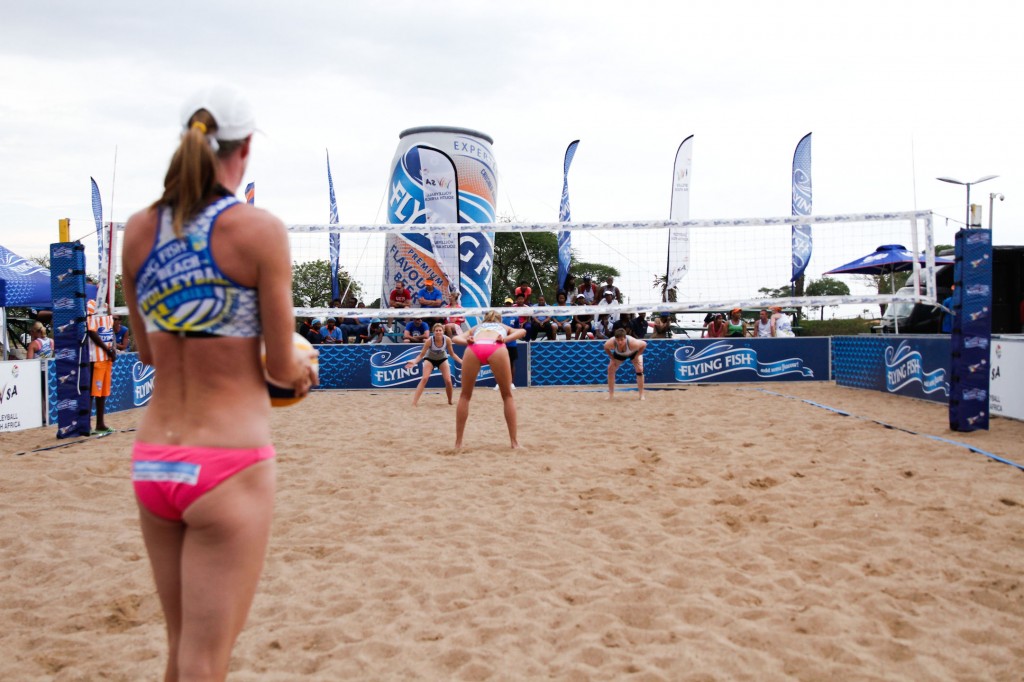 Gerhardi Odendaal, takealot.com Cape Town 10s event director is delighted:  "We are really excited to be hosting one of the Flying Fish Volleyball events at 10s. With the growing popularity of the sport across the country, it was a natural fit to get these two great sporting events to join forces."
"We are always looking to align with great brands and concepts to help expand the 10s offering, and this partnership certainly is a step in the right direction. Spectators will now have the opportunity to watch the very best professional local  volleyball teams, all vying for a spot at the RIO 2016 Olympic Games, whilst alongside them 40 social beach volleyball teams will compete on a custom built beach volleyball arena. I certainly can't wait to see this new addition to 10s," said Odendaal.
General Manager of Flying Fish, Micah Naidoo added "we're really thrilled to be able to add some flavour to the takealot.com Cape Town 10's with the Flying Fish Volleyball Series. Not only will spectators be treated to South Africa's top volleyball players showing off their skills, but there'll also be fun flavoursome activities to add to the entertainment"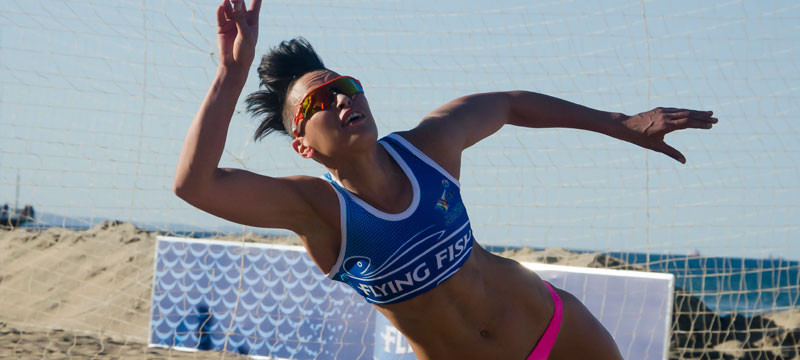 SAB's ground-breaking five year sponsorship in beach volleyball is in its second year, and provides for the hosting of eight annual tournaments in various cities across SA. The exciting national series is endorsed and officiated by Volleyball South Africa.  The tournament is divided into a round robin format where 20 – 24 teams compete, followed by a knock-out round with both male and female winning teams walking away with R35 000 each, courtesy of SAB.
The takealot.com Cape Town 10s will be hosted at Hamliton's Rugby Club on 5 & 6 February 2016. Beach sand will be transported to the venue  to create a special beach volleyball playing area. Along with the amazing volleyball action, visitors can also look forward to sporting action from 100 rugby teams, 40 netball teams  as well as a monster entertainment line-up.
The takealot.com Cape Town 10s is set to again be a sell-out tournament. The early bird price is a steal for the 2016 event.  Only limited quantities are available. Book now: http://capetowntens.com/early-birds/.
Event Details:
Date:
5 & 6 February 2016
Venue:
Hamilton's Rugby Club, Green Point, Cape Town
Price:
Early Bird Weekend Pass: R200
Friday Pass: R100
Saturday Pass: R150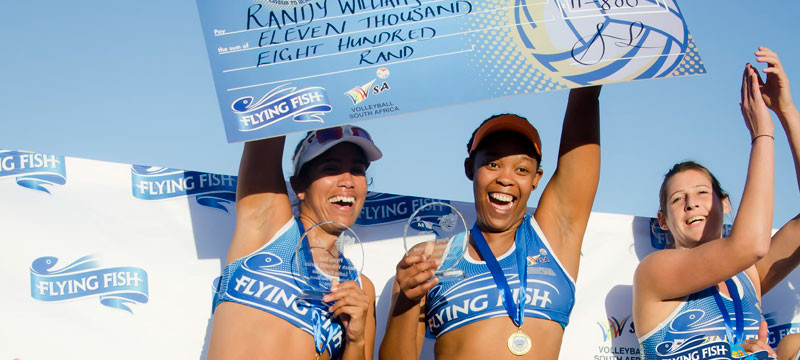 COMPETITION TIME!
Being one of the biggest Cape Town Tens fans out there, the legends have given me an awesome prize worth over R2,500 to give-away to a group of lucky readers!  I am running a competition for a fully covered Beach Volleyball team entry, and each player in the team will receive the following:
Festival weekend entry
Beach volleyball tournament entry
Custom designed, fully sublimated volleyball vest
5 guaranteed games
10s event vest
Discount drink vouchers
Food vouchers
Massage & strapping services
HOW TO ENTER:
Like this post in the top left corner, and become a fan of my blog page Mr Cape Town.
Enter On Facebook:
Simply tell me in the comments below what your Beach Volleyball team name would be and use the hashtag #BeachVolleyballMrCPT. Tell your friends to enter, the more entrants means more chance of winning!
Follow @MrCPT and @TakeAlot10s on Twitter!
Tweet The Following:
WIN a free Beach Volleyball team worth over R2,500 at @TakeAlot10s with @MrCPT: bit.ly/1V8fiNU #BeachVolleyballMrCPT