What's a better combination than over 12 hours of beer and live music? The Saggy Stone Beer & Music Festival will be taking place for its third year on 9 February 2019. This annual event is hosted on the beautiful Amandalia farm, where the Saggy Stone Brewing Company is situated.

Festival goers can enjoy Saggy Stone's great selection of core beers, as well as specialty, limited edition Brewers' Small Batch beers. The festival will be serving a range of Amandalia spirits, including Rum and Cider, Gin and Tonic Lite and Brandy and Ginger Ale. There will be a variety of gourmet food trucks to appeal to all appetites. The Saggy Stone Beer and Music Festival is suitable for the whole family, with live music starting from 11am and ending after midnight for those who want to dance the night away!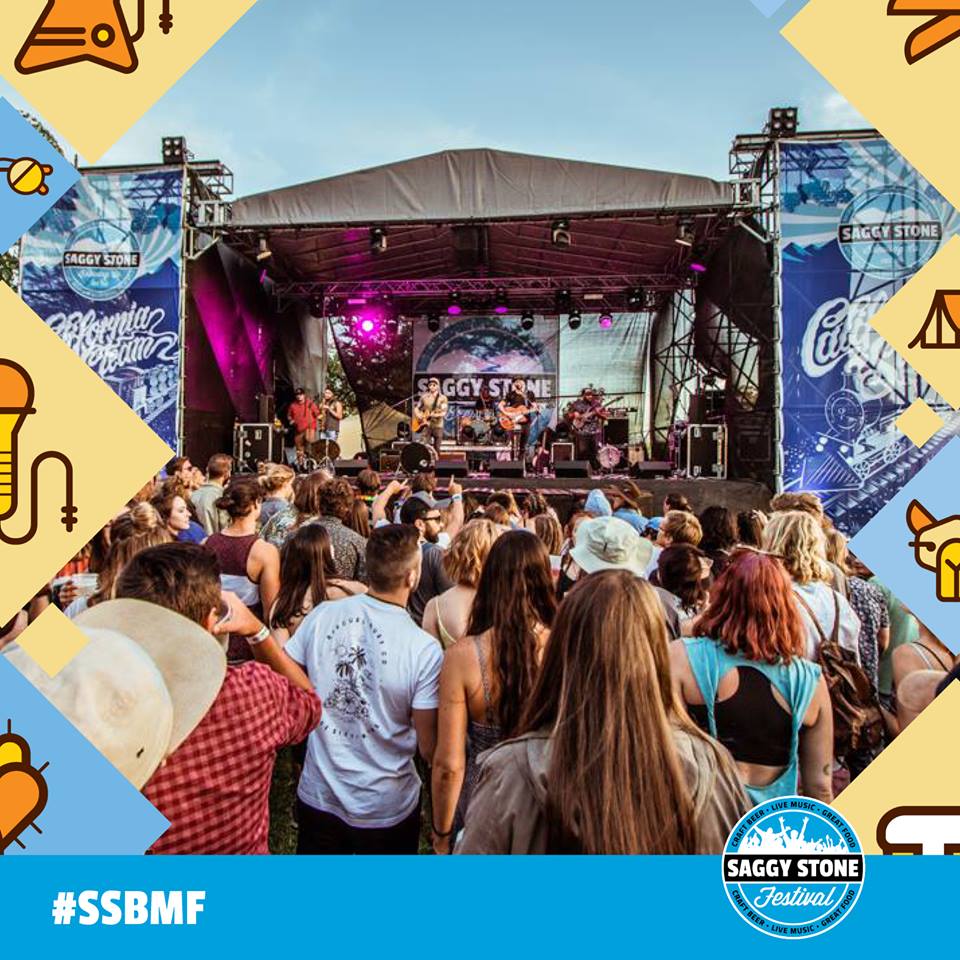 LINEUP
They have an absolutely insane lineup planned for you guys, with some of the best LIVE acts in the game at the moment. If you're sick and tired of all the electronic doef doef, then this is certainly a winner on the event calendar!
ARTISTS
Karen Zoid
Francois van Coke
Jack Parow
The Kiffness
Freshlyground
Shortstraw
EASY FREAK
Manny Walters
Crosscurrent
Josh Kempen
Southern Wild
Opposite The Other
Hellcats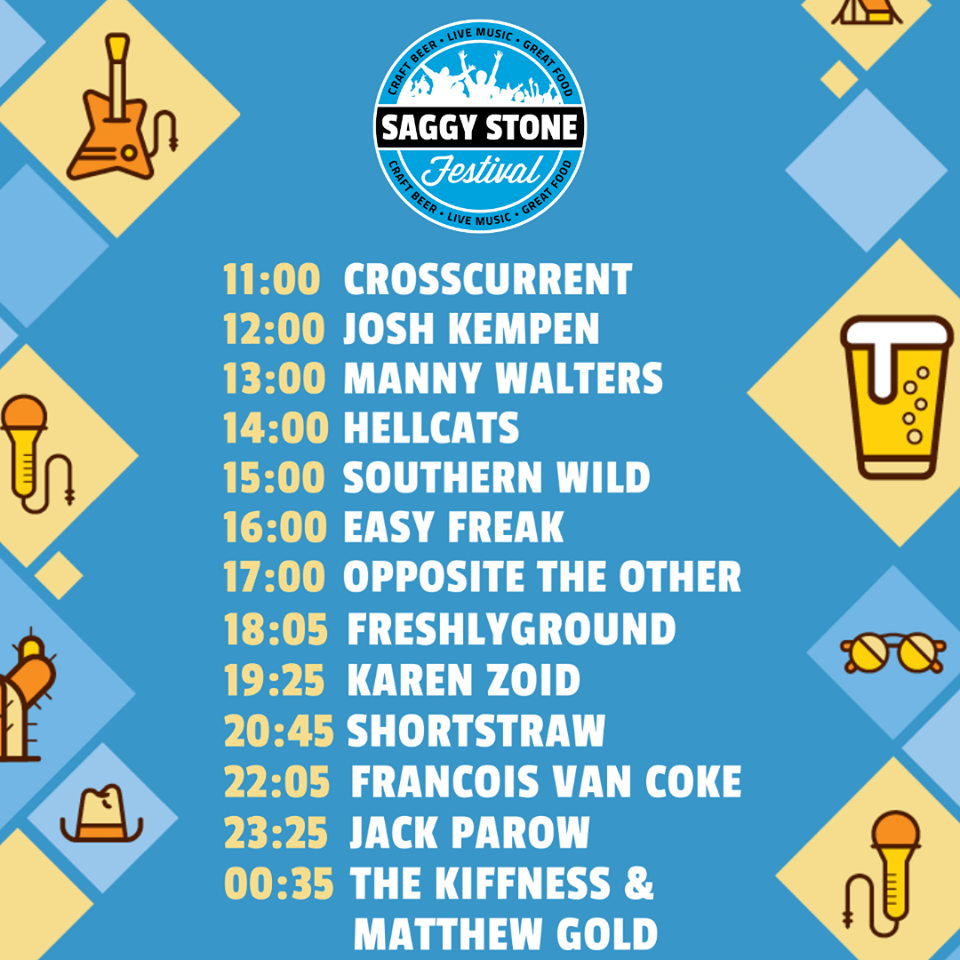 TICKETS
Get tickets: https://www.webtickets.co.za/event.aspx?itemid=1481504982
General Admission: R455
Camping: R65 per person
Glamping: Tickets range from R600 – R2950
Enjoy the Saggy Stone festival carefree and in style with our new VIP Glamping experience. Economy Domes – Each tent comes with 2 basic, single foam mattresses, to accommodate 2 people. Bedding is not included. Luxury Domes – Each large, robust, safari tent can accommodate 2 people. This option includes 2 high quality foam mattresses and bedding. Luxury Bell Tents – A beautiful 5m diameter sized heavy canvas bell tent. This option includes a king size bed, bedding, furnishings, lighting, a carpet and lounge bean bags.
*Optional. Available to Luxury Bell Tents only. Up to 2 single mattresses (NO bedding supplied) can be provided free of charge in these tents for parents with children under 12 years old.
COMPETITION TIME!
I have been given a set of double tickets to to the festival, and because you guys rock, and I can't make it myself, I thought I would give them away to a lucky craft beer fan that reads my blog. All you have to do is hit LIKE in the top left corner, head over to my Facebook Page, become a fan, and follow these [CLICK HERE] simple steps!
Enter On Twitter
If you use Twitter, you can also enter by following the steps below. Not everyone digs Facebook!
Follow @MrCPT and @SaggyStone on Twitter, copy paste the below and Tweet the whole thing with the link:
Copy & Paste The Below:
WIN a set of double tickets to the @SaggyStone Beer & Music Festival with @MrCPT worth R700! #SSBMF bit.ly/2TvZN8n