I've been using Cipla Nutrition products for over a year now, and am extremely happy with the results and wide variety of sports nutrition supplements they offer. Not only do they focus on training supplements, but also provide the various vitamins and minerals that any everyday active athlete requires! I recently became an official affiliate with the brand and am extremely happy to be part of the team! Shop on their web store at www.ciplanutrition.com and use the promo code MRCPT20 on checkout to get 20% discount on all your purchases! Carry on reading below for some reasons why you should choose Cipla Nutrition.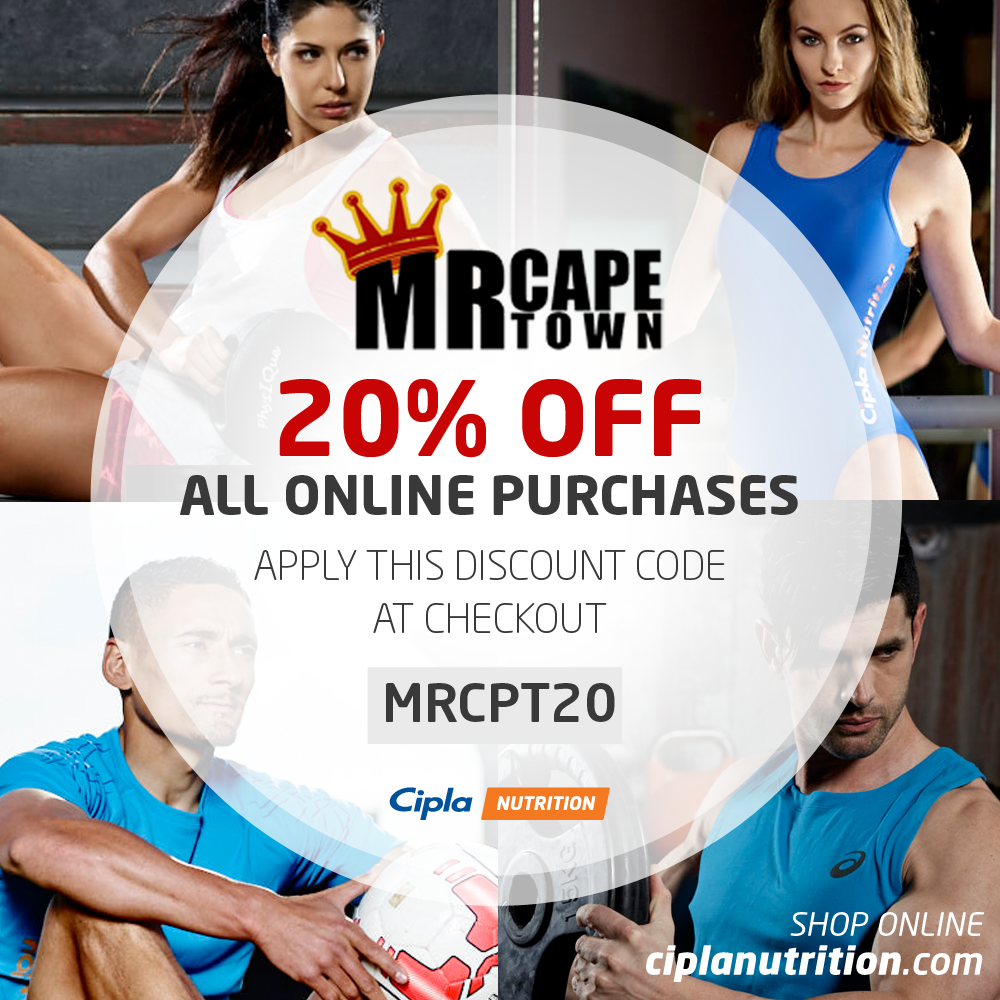 They set themselves apart from the clutter that we come to know with the nutrition industry by a few specific traits. Cipla has an 80 year heritage as the market leader in pharmaceuticals, which provides well being amongst their customers! You can feel peace of mind that their products are safe, as they are all pharmaceutical grade, and go through thorough testing to ensure they are of the best quality. They are aligned with top athletes across the board from Springbok rugby star Jesse Kriel, to South African 800m runner Gena  Lofstrand, to former EFC Lightweight Champion Don Madge.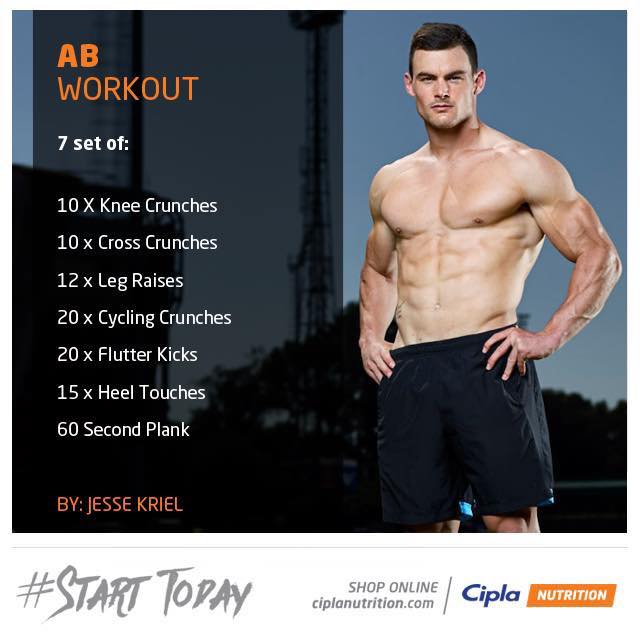 The best part about shopping with them online is their awesome Clearance Warehouse. You can save up to 60% on short dated stock, which is approaching best before date, on top of the 20% you will get from using my promo code: MRCPT20. You can check out the specials they run on their website here: www.ciplanutrition.com/products/clearance-warehouse/. Below I have included a list of some of my best products for you to check out, and make sure you also check out their discounted product bundles, which are targeted at specific fitness groups or goals from Endurance, to CrossFit, to Weight Loss! shop for them here: www.ciplanutrition.com/products/promotions-amp-bundles/
My Top Buys!
Supplements:
Whey Platinum Advanced
Pre Workout Reloaded
BCAA
Glutamine / GlutaZorb
Kre-Alkalyn Creatine
Enduro Prep, Xtend, Recover
LipoBlast MX
CLA 1000
Vitamins & Minerals:
Vitamin B12+
BetaVit Multi Vitamin
Mag SR
Airmune
Iron+
Follow Cipla Nutrition on their social media pages to keep up to date with the latest news, product launches, events, promotions, specials, weekly deals and their weekly Freebie Friday Competitions on Facebook and Twitter. They also have Instagram if you want to keep up with the lives of their sponsored athletes!