Buys versus Biko to unify EFC 135lbs championship, Zulu to defend flyweight title against undefeated Hadley.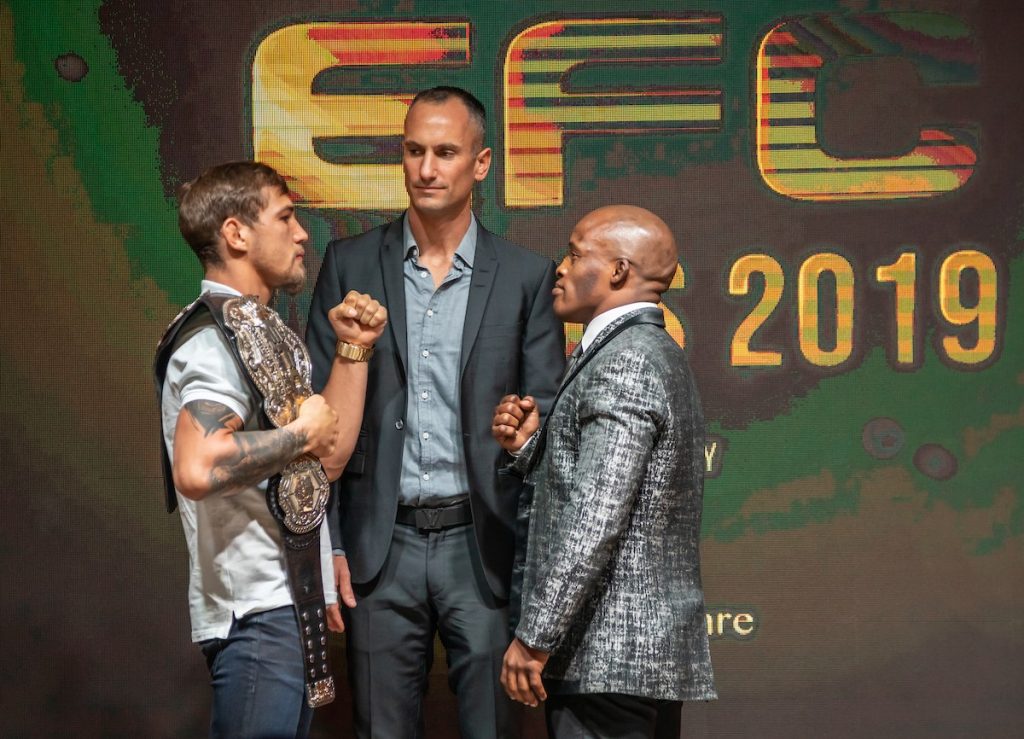 Building on the massive success of EFC's first event of 2019, the organisation returns to 'The Mother City' for a mega double headliner. On Saturday 13 April 2019, live from GrandWest, Cape Town, the recently crowned interim champion, Luthando 'Shorty' Biko (5-1), will face the reigning champ, JP Buys, to unify the EFC 135lbs world championship and flyweight kingpin, Nkazimulo Zulu puts his title on the line against England's undefeated Jake Hadley.
Hailing from the Johannesburg's East Rand, Buys grew up entrenched in wrestling culture, alongside some of the country's best. This set the precedent for his astronomical growth as a young athlete and with the guidance of coach Richie Quan, he become the youngest EFC champion in the history of the organisation.
He relinquished the flyweight title, to compete in the UFC's DWTN Contender Series. He returned to EFC as a heavier bantamweight, and recaptured gold at EFC 69. Making him one of very few fighters to have held titles in more than one division.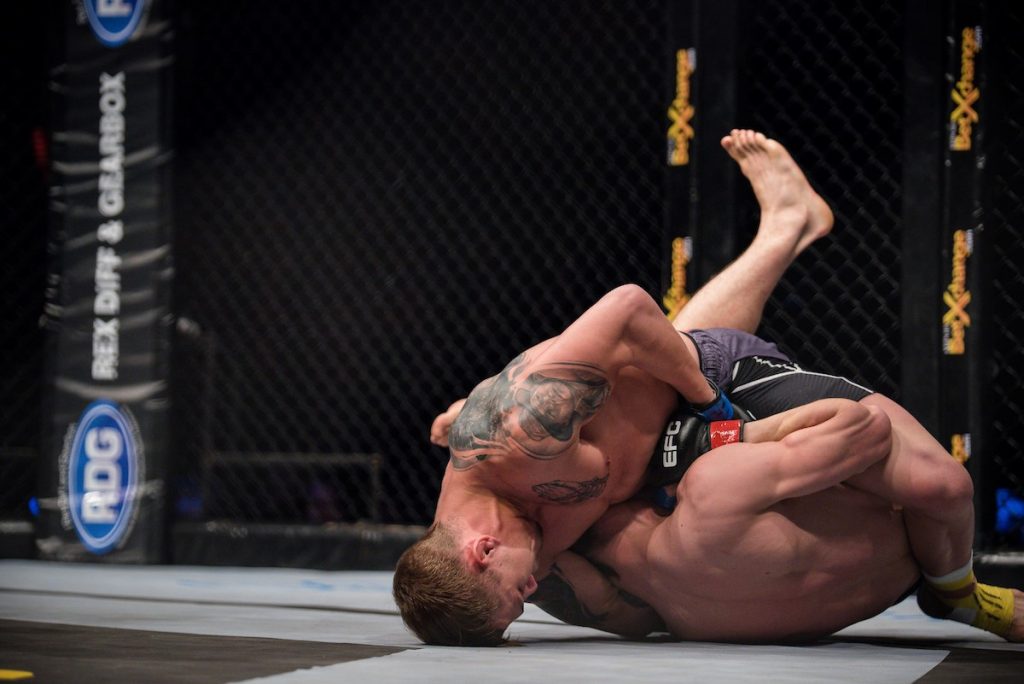 Waiting to challenge him for everything he has is Luthando Biko. Born and raised in the quiet town of Port Elizabeth, South Africa, Biko began his martial arts career in Judo. He rapidly rose through the ranks and earned his black belt in the devastating art and represented his country on some of the biggest platforms available to the sport.
On his journey, he craved more success and a way to earn a living and support his family. He transitioned to Mixed Martial Arts, showing promise throughout his amateur career. Finding a home at PESFA, under the legendary Chris Bright.
Biko went on to win 4 fights in succession and a shot at EFC gold, however at the time Buys refused to defend his belt. He was motivated to compete outside of African borders and Biko faced the formidable Englishman Cal Ellenor over 5 grueling rounds for the interim title.
The people's champ emerged victorious and the reigning champion is ready to defend. The time has come to unify the belt under one name.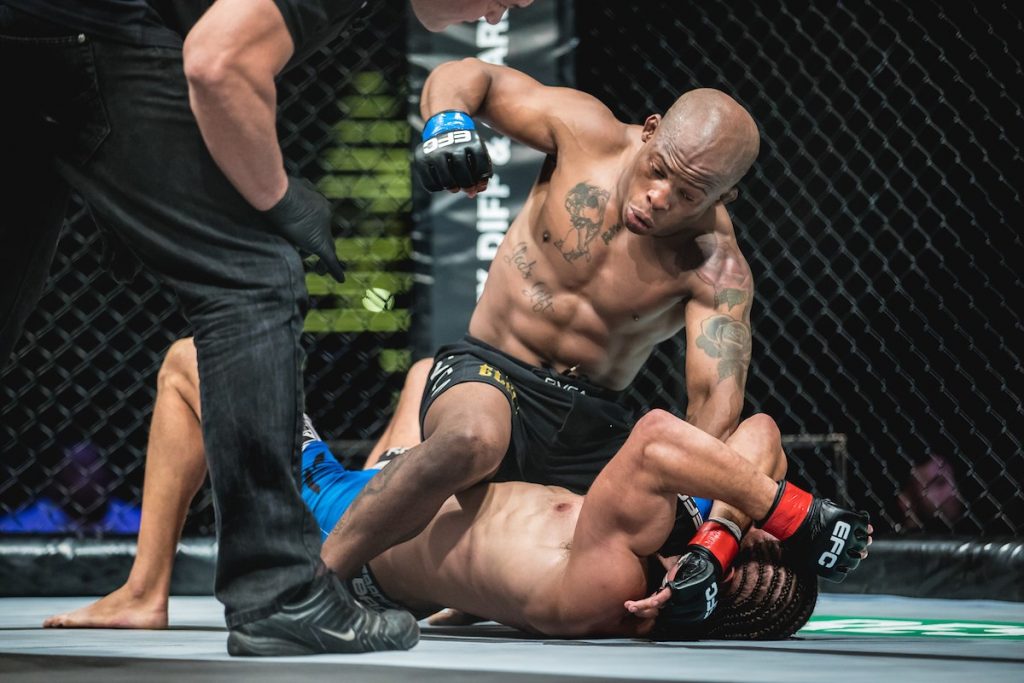 'Zulu Boy' has not lost a fight in EFC in almost 5 years. Having finished everyone that has challenged him for the flyweight crown, from South Africa to Zimbabwe and Brazil.
Considered one of the best strikers in the world, he is truly devastating on his feet. However, in recent fights, he has impressed with his wrestling and even submitting his most recent opponent. Making him even more dangerous with his hands and feet as opponents will be hesitant to attempt to take him down. He is seemingly invincible and a lack of willing opponents further strengthens his image, as he aims to keep his reign lasting forever.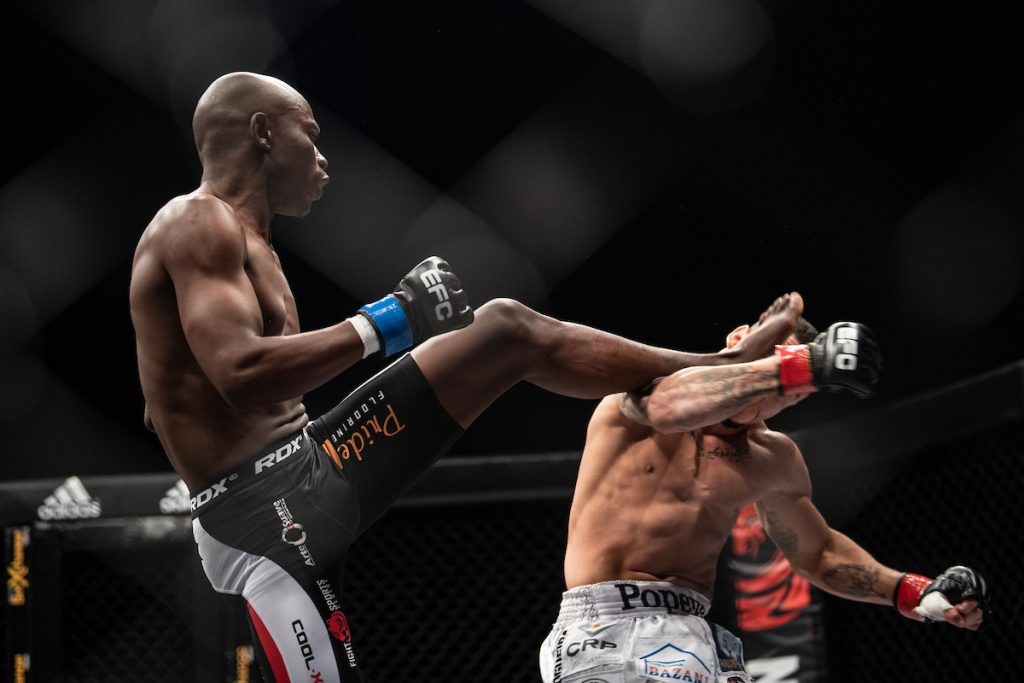 Hadley might not have been on EFC fans radar until now, but he has been in the background for some time. South African fans have seen a glimpse of him in the corner of former middleweight champ Yannick Bahati.
With a seemingly small fight record, one needs to look deeper into his past. The Birmingham lad has an exceptional amateur career. Winning 6 of his 7 fights with finishes. 2 of which with a very rare Gogoplata submission. He claimed four separate UK titles. A trait he has continued into his pro career; he holds a 100% finish rate. Hadley is a new threat to Zulu and is the only man to accept the offer to fight him. It is clear that the Englishman is coming with two things on his mind; EFC gold and Zulu's defeat.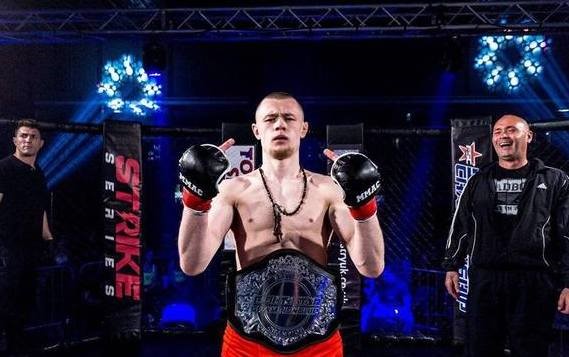 Added to these two mega title fights, Cape Town sees the return of one of its favourites in Luke Michael (4-3) as he takes-on the Mamelodi warrior, Conrad Seabi (6-5) in the opening fight of the main card and the first fight of the EFC welterweight Grand Prix. The tournament sees four of EFC's top welterweights clash and ultimately claim the now vacant EFC welterweight championship.
Plus, many of the organisation's best will collide: Saxon Delafield vs Rodrique kena, Shaun de Lange vs Marcel Teniers, August Kayambala vs Sindile Manengela, Paulwethu Namba vs Imke Smit, Wade Kerspuy vs Josemar Octavio and Willem Smith vs Zaakir Badat.
EFC 78 Buys vs Biko, Zulu vs Hadley is presented by Restonic Mattresses takes place on Saturday 13 April live from GrandWest, Cape Town. Tickets are on sale soon at www.computicket.com. Full broadcast details available at www.efcworldwide.com.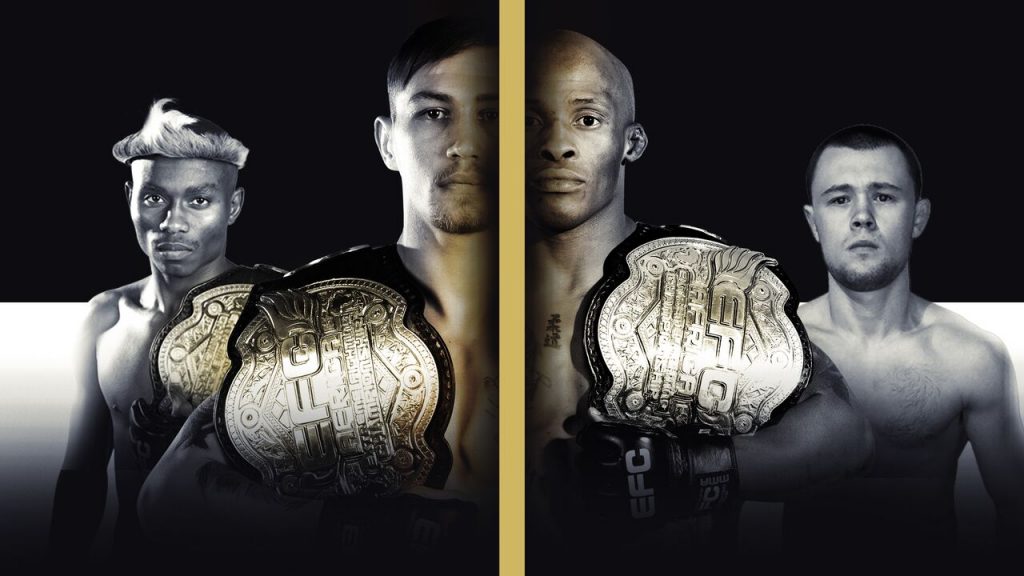 About EFC® – The Extreme Fighting Championship®
Headquartered in Johannesburg, South Africa, EFC is a world leading mixed martial arts (MMA) organisation. The Extreme Fighting Championship produces 10 live events annually at sold out arenas. With over 150 athletes exclusively contracted to the organisation, EFC showcases the greatest warriors on the planet.
EFC events are broadcast live in over 120 countries around the world on numerous television networks in multiple languages. EFC programming is available weekly in 600+ million TV households worldwide, making it one of the most recognisable MMA brands on the planet. For more information visit efcworldwide.com, or follow us at facebook.com/EFCworldwide and twitter.com/EFCworldwide.