On Sunday 15th Africa saw the close for submissions into the Converse Get Out Of The Garage 2014 competition. A platform encouraging musicians from across South Africa, to enter their best tracks via SoundCloud and YouTube to win an unforgettable experience. If you aren't familiar with the annual competition, you can get the low down in my latest blog post [here].

Now, Converse is bringing Rubber Tracks to South Africa to record the Top 10 finalists, giving each artist or band a world-class single produced by experienced engineers, with the finest instruments and equipment. So without any further delay, here are the top 10 bands for 2014 (in no particular order)…
Converse #GOOTG2014 Top 10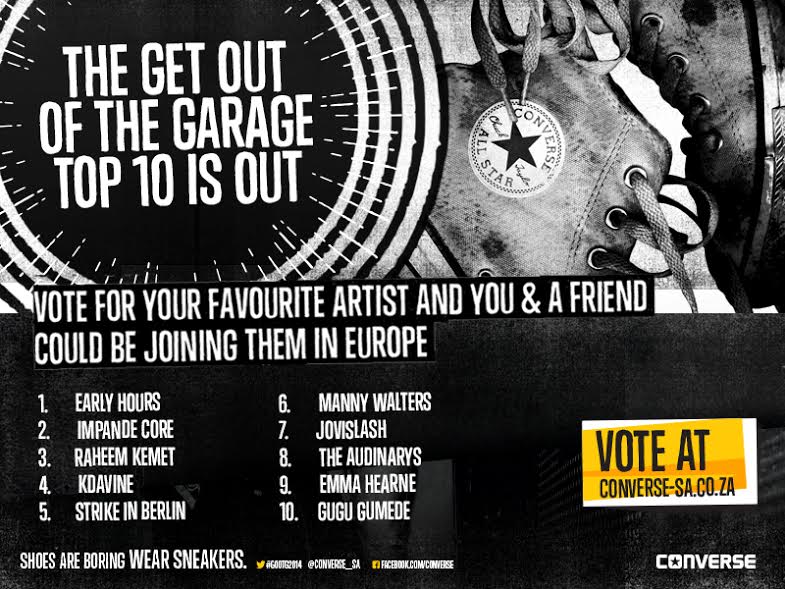 Over 350 bands and artists entered this years competition, and now one lucky fan could WIN a trip to Europe to join the winning act and watch them perform! All you need to do to enter is cast your vote now! South African music fans can vote for their favourite band until 3 August, 2014.