Directors of movies have certainly grown fond of casinos over the years, with countless creations having a scene or two in one of them. Whether it's a comical moment, a tense mental battle around a table or a criminal activity or two, casinos have certainly played their part in a number of movies.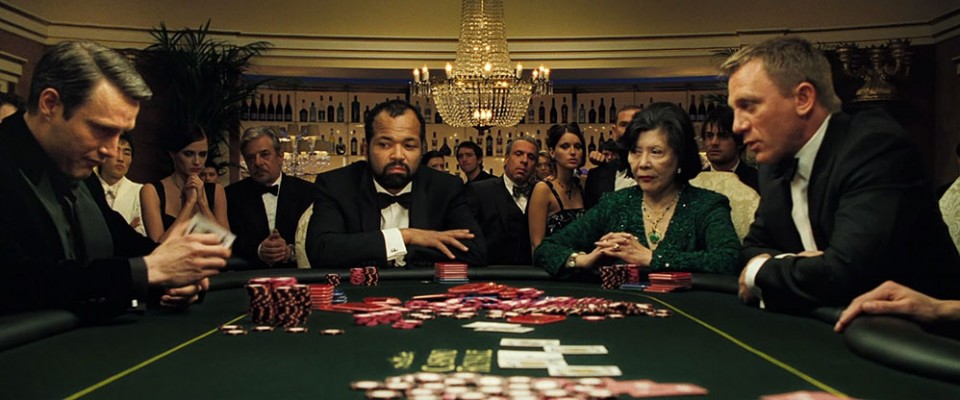 As viewers we can now identify with a casino without perhaps even setting foot in one. We've seen James Bond playing poker, movies like Ocean's Eleven which feature casinos heavily, we also have a number of online casinos where you can play online video poker games in South Africa and get the taste of the real thing, and we're seeing poker and other casino games entering the mainstream a bit more. Previously – and partly down to the movies – casinos were seen as land-based only and usually for the rich and famous, but now they're accessible to all. Movies have certainly helped bring them into our consciousness and break down a few barriers, that's for sure.
With all that in mind, we thought we'd go through some of the most memorable poker scenes from movies. Here's a few of the very best.
Cool Hand Luke
Starring Paul Newman, Cool Hand Luke proved to be a hit in 1967 when it was released, with one particular scene standing out. When Newman's character, Luke, started facing off against Koko around the poker table, a fierce battle erupted with Luke eventually coming out on top following a brave bluff which, in turn, resulted in him being given the name of "Cool Hand Luke". That scene aside, Cool Hand Luke is a movie well worth checking out if you haven't seen it already.
Honeymoon in Vegas
Jack Singer, who is played by Nicolas Cage, is involved in a thrilling poker hand just hours before he's due to marry his beloved fiancée, Betsy. Playing against the likes of former UNLV men's basketball coach the late Jerry Tarkanian, and a Chinese Elvis impersonator (yes, you did read that correctly), the stakes get higher and higher before Jack eventually loses out to Tommy Korman, played by James Cann. Not the best way to start your wedding day, right?
Casino Royale
There had to be a scene from James Bond in here, obviously. Played by Daniel Craig, 007 is involved in a high-roller table of Texas Hold'em with Bond eventually betting $40.5 million to go all in. After all players revealed what they thought were their winning hands, James Bond shows his straight flush to take home the pot, which is worth over a whopping $100 million. Smooth.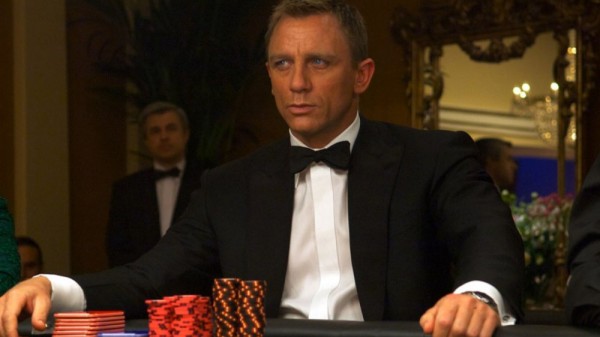 Cincinnati Kid
There have been a number of classic movies over the years and Cincinnati Kid is up there for many, with the final scene in the film a particular highlight, especially with regards to poker playing. The Kid goes up against the best poker player around known as "The Man" but eventually comes out on the losing side after a tense stare down and a superb hand of a straight flush to The Kid's full house, with aces over tens. What a moment and what an ending!
Rounders
In an unforgettable final scene from Rounders involving a game of Texas Hold'em between Mike McDermott and Teddy KGB, the two squared off in an intense first hand full of mind games and memorable quotes, ending with Teddy uttering the infamous line of "Mister son of a bitch. Let's play some cards." Play some cards they did and what followed is one of the most memorable poker scenes in movie history, with Mike eventually winning the hand.