The City Of Cape Town has warned beach goers to stay out of the water at Hout Bay main beach! It has been revealed that Ecoli levels are too high, which means gastrointestinal problems and other irritations could be experienced if you have a dip. There has recently been a big change in the water cleanliness, according to the councils Coastal Pollution Monitoring Programme!
I remember the days when the only issue here was the substantial amount of fiberglass that consumed the local beach. E Coli levels have been deemed to high and above the accepted amounts, therefore the sea water currently does not conform to the South African Water Quality Guidelines for Coastal Marine Waters: Recreational Use.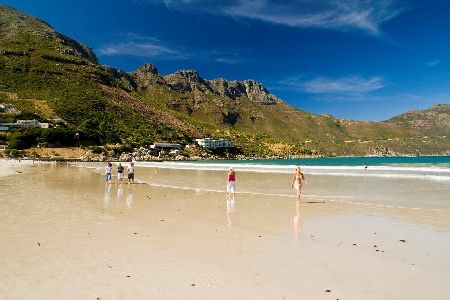 It's likely that this situation was caused by pollution of the Disa River as well as stormwater run-off following recent winter rainfall, says Mayoral Committee member for Health Benedicta van Minnen. We have erected signage warning the public about the situation and I must emphasise that use of the water is at one's own risk.
"All are advised that any form of full contact recreational activity – such as swimming, diving, water skiing, surfing, paddle skiing and wind surfing – may increase the risk of gastrointestinal problems as well as skin, eye, ear and respiratory irritations. City Health will monitor water samples and the public will be informed should the future status of the sea water quality change in any significant way." – People's Post