Monday blues can be chased away with laughter and helping a great cause. Stand up comedian,
Angel Campey
is throwing the mother of all charity comedy gigs to raise money for WHEAT trust – to change women's lives.
Angel has assembled a star studded line up of the who's who and the who's new in comedy: Nik Rabinowitz, KG Mokgadi, Dalin Oliver, Yaaseen Barnes and Phil De Lange are the Charlies. Top South African comedians, Award winning comedians and some of the brightest rising stars in South African Comedy, with styles to cater for every taste.
All together, for your enjoyment. One night only!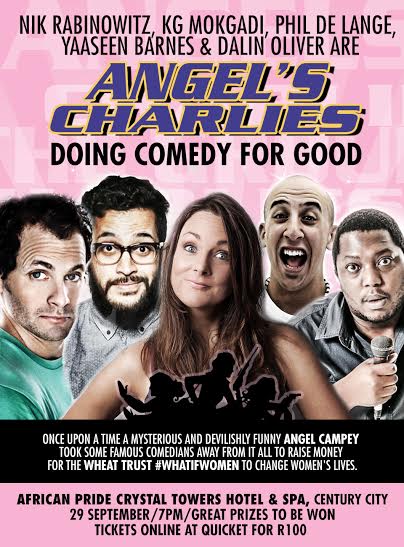 Venue: African Pride Crystal Towers Hotel & Spa
WHEAT Trust challenged three female celebrities to use their industry and influence to turn a R10 000 cheque into profit using the hashtag #WhatIfWomen – What if women made the difference. This is Angel's attempt to give back to a charity that supports women who make a difference in their communities.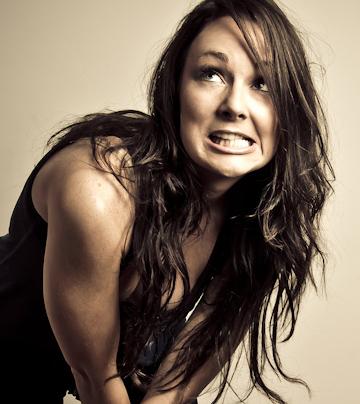 Every cent of this event is going to the WHEAT Trust Charity, even the venue African Pride Crystal Towers Hotel & Spa has been generously sponsored by Protea Hotels. The comedians have donated their time and performance fees to the cause as well as MANY GREAT PRIZES sponsored by awesome local companies to be won in a raffle draw on the night.
Some of the sponsored prizes you stand a chance of winning, just for buying a ticket and attending (you can buy more raffle tickets on the night to up your odds) include Safari weekends at Aquila, Hotel stays at African Pride Crystal Towers Hotel & Spa and African Pride 15 on Orange. A night for 2 at Tintswalo Altantic Hotel worth over R8000, spa packages, cases of wine and dinner vouchers.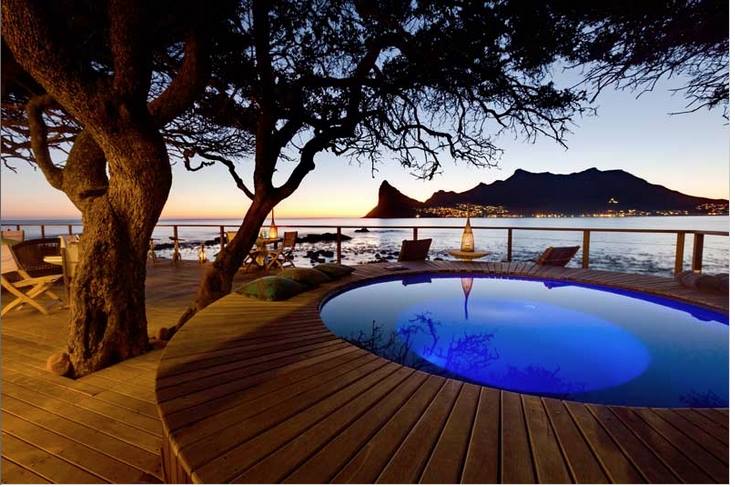 Angel's Charlies – Doing comedy for Good.
Go and laugh for good. Do good. Feel good.