There's an awesome new way to send a receive money between your mates, and it takes all the fuss out of banking as we know it today! Not to mention that everytime someone signs up with my code, they will get R20 into their account for FREE. The same goes for you once you sign up, so get reading!
WHAT IS SPOT?
SPOT is a P2P cash transfer app that allows its users to send money to friends as easily as sending a What's App! Receive Money on a familiar, user friendly interface.
I am sure you have all found yourself in a tight spot, having to pay a mate their winnings for a bet you lost, need them to get your dops at the bottle store before it's about to close, need them to buy you a festival tickets online because the portal doesn't accept your debit card or simply want to gift them some bucks to get a massage for their Birthday!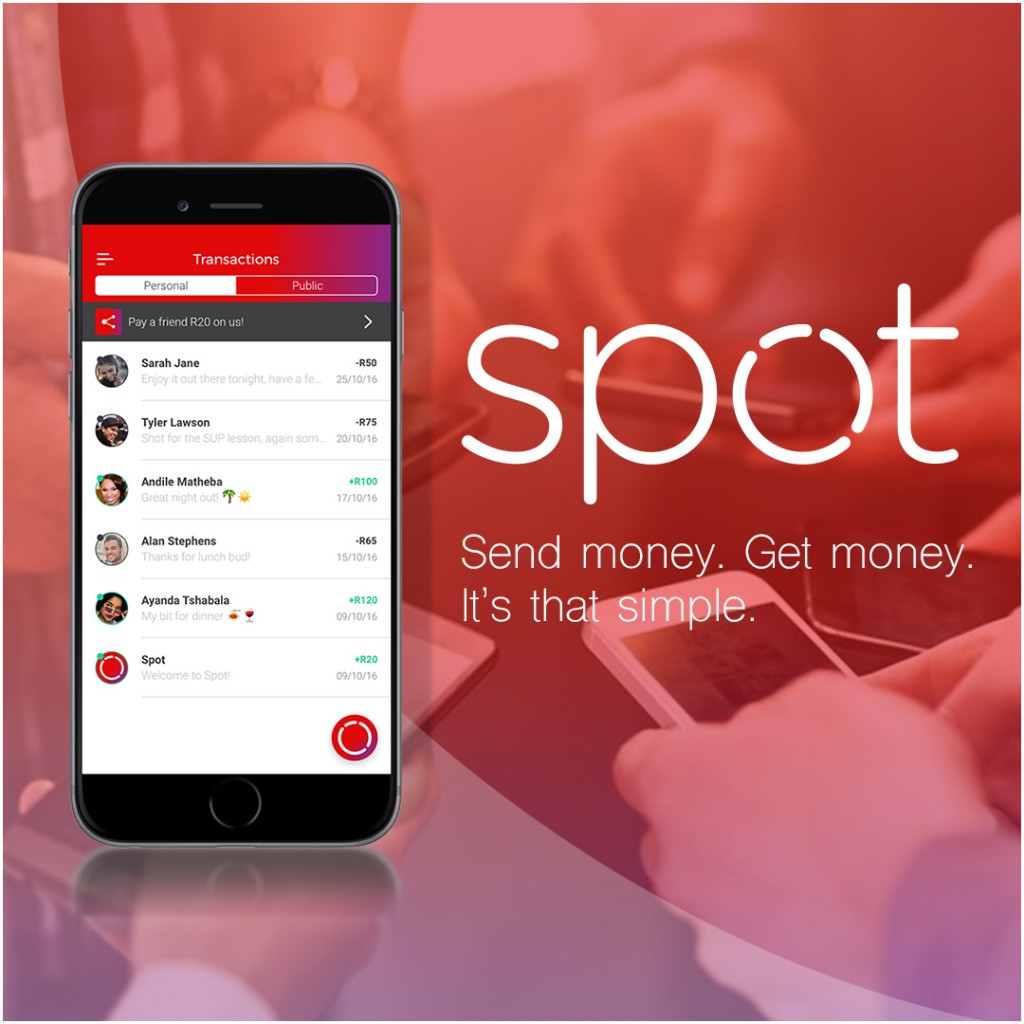 Installing the SPOT app makes sense for anyone with a smartphone and a bank account. It's free to download, free to receive money and sending money is subject to competitive transaction costs. It's cheaper to SPOT R500 than draw the same amount of cash at any ATM provided by the major South African banks (barring Capitec.)
The money transferred is not a "virtual money/wallet" system, this is a push-and-pull service from one account to another. The cash reflects in your account in 1-2 days.
Download SPOT Below:
Before you download the SPOT App, make sure you use my Promo Code: MRCPT10 to get your R20 into your account FREE to start you up!
iOS – https://goo.gl/kRB41o
ANDROID – https://goo.gl/cF5LFm
WEB – www.spot.co.za
SHARE & EARN!
Now for the awesome part. When you use my Promo Code: MRCPT10 when you sign up, you will get R20 into your account for FREE! I mean, who doesn't dig free money, right? Better yet, you'll get your own promo code, much like Uber, and receive R20 in your account each time someone uses your code. Help me, help you! Pay it forward.
 When you're strapped for cash or don't have any on you, having the SPOT App solves that problem for you!