Calling all coffee lovers, connoisseurs and aficionados! I've been sent the inside scoop about the epic cafféluxe BIG SPRING SALE that's taking place this weekend (8 September – 9 September) for two days only. If you dig your dark brew or your family can't live without it, then carry on reading.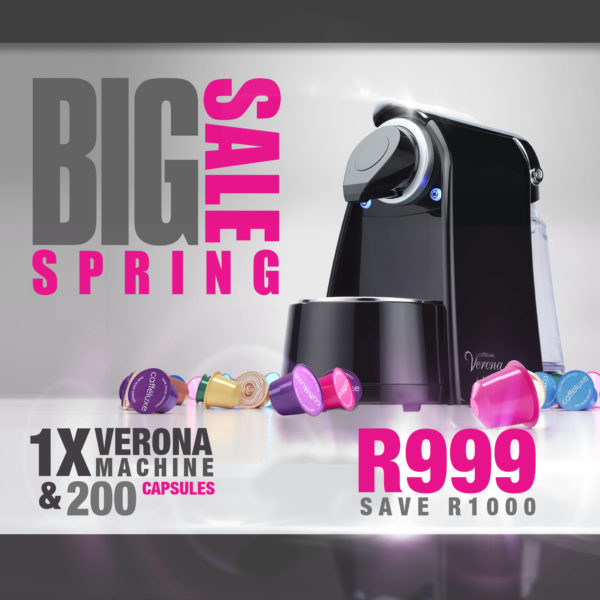 Spring, some say it is the light at the end of the tunnel, but at cafféluxe they believe that it is the perfect time to spill the coffee beans and bring you the BIG SPRING SALE from their Paarden Eiland Showroom.
This Friday and Saturday, in store only, we will have ridiculously low prices on our machines, capsules, and frothers. Machines from R499 (first 50), combo packs for R999 and frothers from R325 (first 50) – this is one sale that should not be missed.
The first 50 Piccolo machines at R499 and the first 50 Frothers at R320 are only available on Saturday 9 September.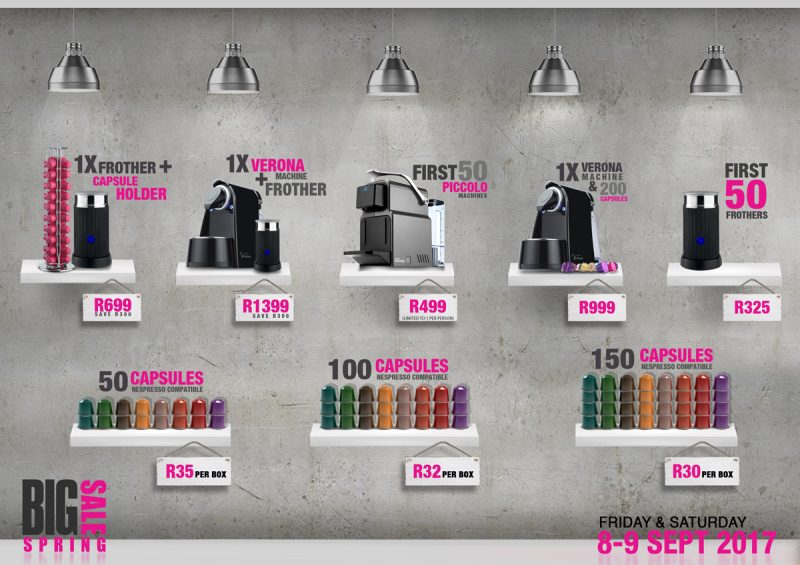 Pop in at Shop 2, Island Centre, Paarden Eiland Road, Paarden Eiland. They are open on Friday from 8:00 – 18:00 and on Saturday from 09:00 – 17:00.
Remember to keep in mind that all capsules & machines are compatible with the Nespresso® system.