The official "Spirit of Sotano" signature dinner series for 2019 is here, and they have some fantastic, curated food and spirit pairing experiences in store for you!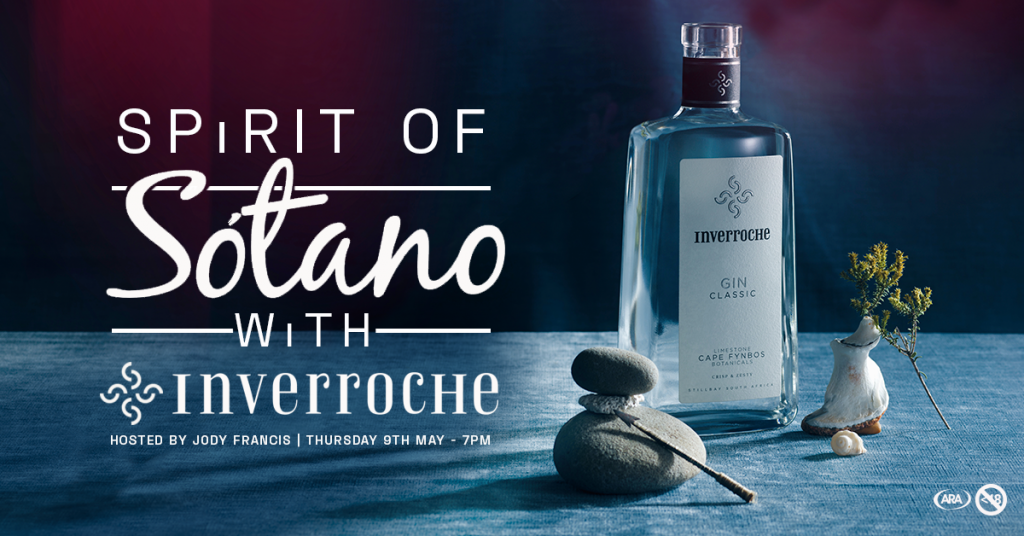 They are proud to present their first Dinner of the year in collaboration with Inverroche Gin, pioneers of the South African craft gin scene, on Thursday 9 May 2019!
You will be introduced to their three distinct local gins, crafted using only a handful of the more than 9000 Fynbos botanicals at the Distillery in Still Bay in the Western Cape.
The Inverroche range of gin will be paired alongside a unique
4-course menu at R325 per person that has been specially crafted for this fine event. The night will be hosted by South African brand ambassador, Jody Francis, so expect to be taken on a tasting journey of world class, one-of-a-kind craft gins.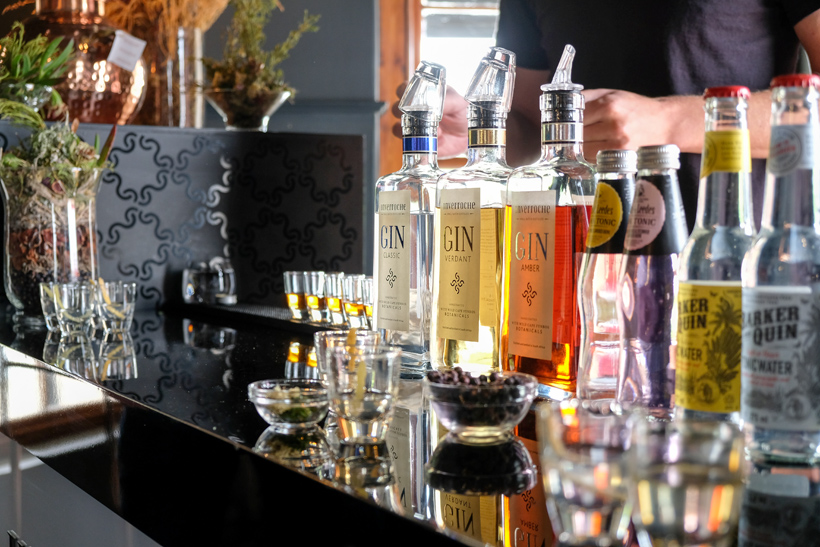 Live entertainment at Sotano On Bree will lift the mood, making this dinner perfect for impressing a date, celebrating a birthday or simply a fun night out with friends.
Inverroche takes its name from the combination of two words that pay homage to the Scott family ancestry, referencing both their Celtic and Gaelic backgrounds. The Scottish word "Inver" meaning 'a confluence of water' and the French word "Roche" meaning 'rock or stone' are the very elements that have come together in Still Bay to create the perfect conditions necessary to make these world class gins.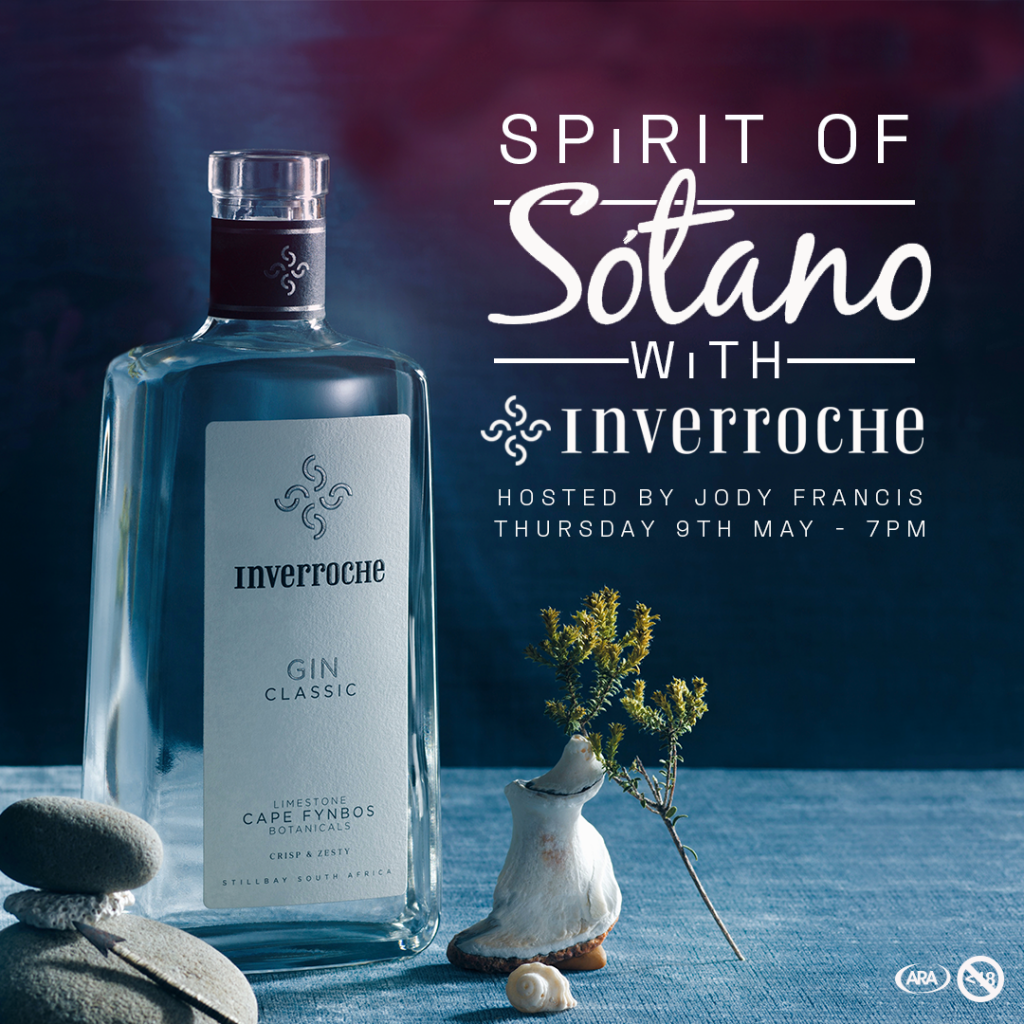 The cost for the 4-course gin pairing and dinner is R325 per person, and includes a welcome drink and canapé on arrival.
Bookings:
Telephone: 021 422 0567
Email: bookings@sotano.co.za
Booking is essential as seats are limited. Please note this event will be at the new Sotano On Bree Street!
MENU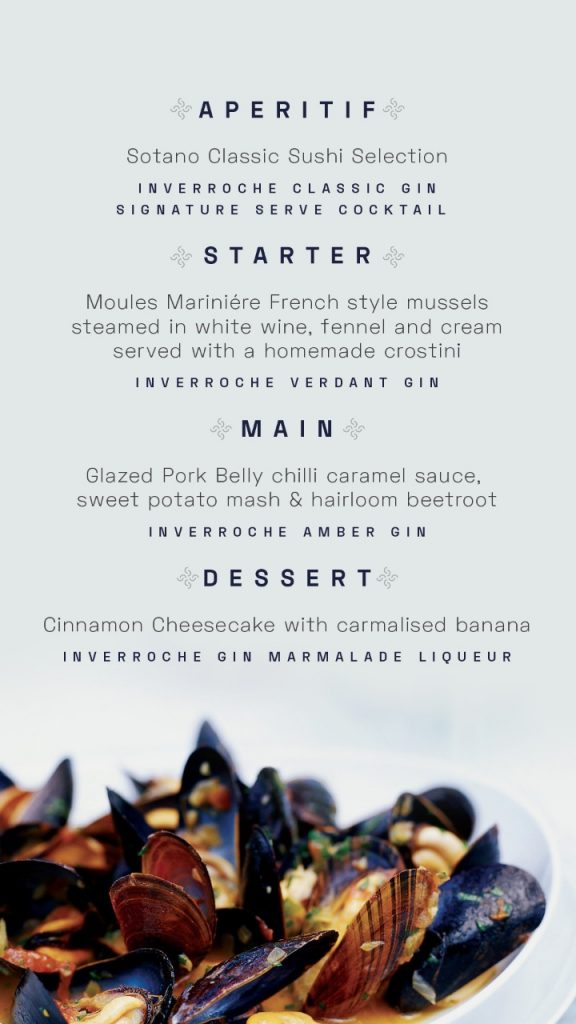 Watch this space for future Pairing Dinner dates.
#SpiritsOfSotano
#InverrocheInMyCity