The hottest gentleman's club in town is back with their R150 Night out special this Winter. Mavericks Revue Bar in Barrack Street, Cape Town are offering on hell of an enticing special, and although it doesn't include a bang for your buck, it certainly does include some other tasty treats! There's no more wondering what to do on those cold, lonely nights in Winter. Check out all the details below!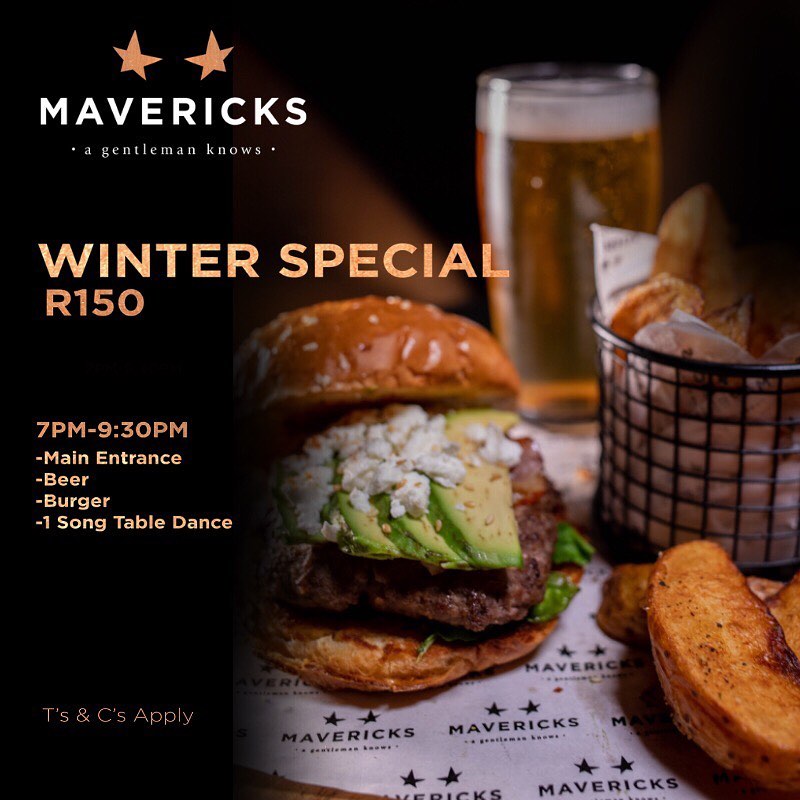 MAVERICKS R150 NIGHTS OUT!
What Do You Get?
R150 gets you entrance to the main floor downstairs, a burger, local beer or your choice and a one song table dance to top it all off. Dessert if you please…
When?
Monday – Saturday from 7pm – 9:30pm
Now if you don't think all of that is a steal, well then I don't know what is. The food is also pretty decent there, I have chowed there a few times and attended their all you can eat sushi night a while back. So gather up the lads, knock back a few pints and start your night with a bang!
Follow me on Instagram @mrcapetown for more awesome specials in and around the Mother City, and give @mavericks_revue_bar a follow to hear all about their special events and some general eye candy.