He's the new up and coming heavyweight comic with knockout gags! If you haven't head about Kagiso "KG" Mokgadi yet, then you're seriously missing the good shit… Here's the lowdown on the guy who's being produced by local comedy legend Siv Ngesi in his upcoming one man act at The Baxter Theatre, called HEAVY!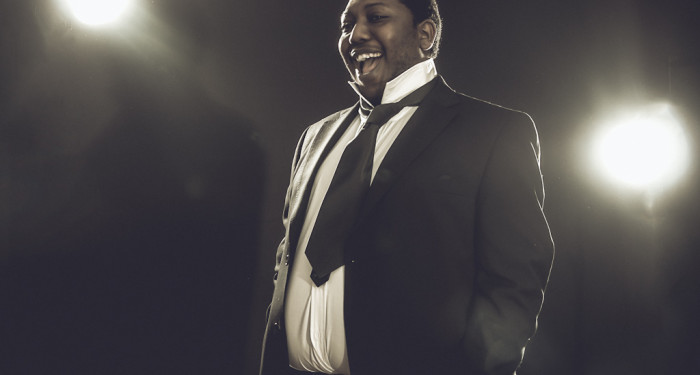 About KG
KG, recently seen onstage opening for Nik Rabinowitz in Stand Up, now stars in his first solo show entitled Heavy that takes on a whole range of subjects with seasoned comic swag and maturity. It runs at the Baxter from 17 to 29 March 2014.
Heavy is a show about an overweight son of a sangoma and a western medicine nurse who considers fist fighting an inconvenience. His view of our country`s politics can only be considered unique. Expect big-belly laughs and a hilarious point of view that comes with a little difference of opinion.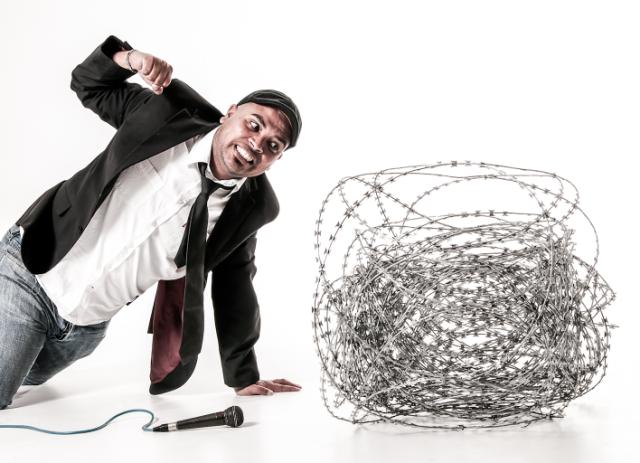 The Rise Of A Heavyweight
Kagiso, or 'KG' as he is affectionately known is well and truly on his way to becoming a true comedy heavyweight. The son of a Sangoma and western medicine nurse, takes his audiences on a unique comedy journey with a glimpse into the "behind the scenes" practices of a Sangoma and what it's like having one that you call "dad" , a nurse for a mom and why he was never able to take a day off sick from school. His take on what is regarded as an "unknown" is yet another first for South African comedy. In a very short period of time KG has moved from being an open-mic comedian to being a featured act in club, theatre and corporate comedy.
He made his big stage performance at the Joburg Arts Alive Festival in the Comedy Nine-Nine showcase and earning rave reviews from the audience members and organizers alike. Since then, he has shared the big stage with the South African comedy elite. The shows include the Fugard Theatre Christmas Festival of Laughter, Vodacom Comedy Festival 2012, Comedy Central Presents, Keeping You In Stitches with Riaad Moosa, The Marc Lottering Roadshow, Blacks Only Comedy Show and the outdoor music festivals in the Western Cape. David Kau and Nik Rabinowitz have entrusted him to be the opening act for their one man shows.
While many considered it too early to have a one man show, KG, 2013's nominee for the best new comer award at the South African Comics Choice awards went ahead and ran his first solo show, HEAVY, at the National Arts Festival in Grahamstown. A week's worth of packed houses resulted in standing ovations and a four star review in the media. He is fast becoming one of the top new acts to take to the stage in South Africa. Mark Palmer and Kurt Schoonraad both believe that even though he's a big guy already, he's going to be huge one day.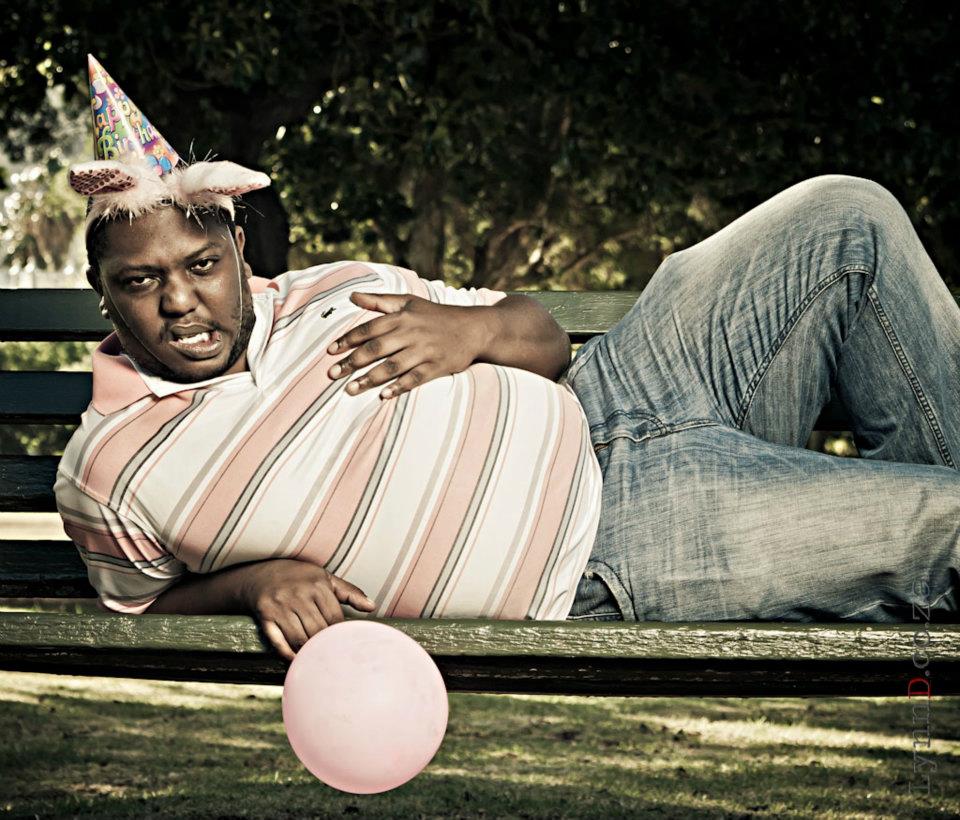 HEAVY – The Baxter Theatre
HEAVY is written and performed by Kagiso "KG" Mokgadi! Follow KG on Twitter on @KGcomic and if you have any questions about the show or tickets I am sure @IamSivN can help you out!
Dates: 17-29 March
Time: 20h15
Tickets: R80
Producer: Siv Ngesi
Director: Rob van Vuuren
PG: 13