On 31 March the world unexpectedly lost the man universally recognised as the Godfather of House, Mr Frankie Knuckles. As a tribute Café Caprice will be hosting an evening that pays respect to the people who started it all which Frankie Knuckles was integrally a part of. We have handpicked the 3 'wise men' all considered the doyens of House music in South Africa and supported by 2 brothers who are setting the scene for the new generation of music lovers thanks to the work done by the forefathers.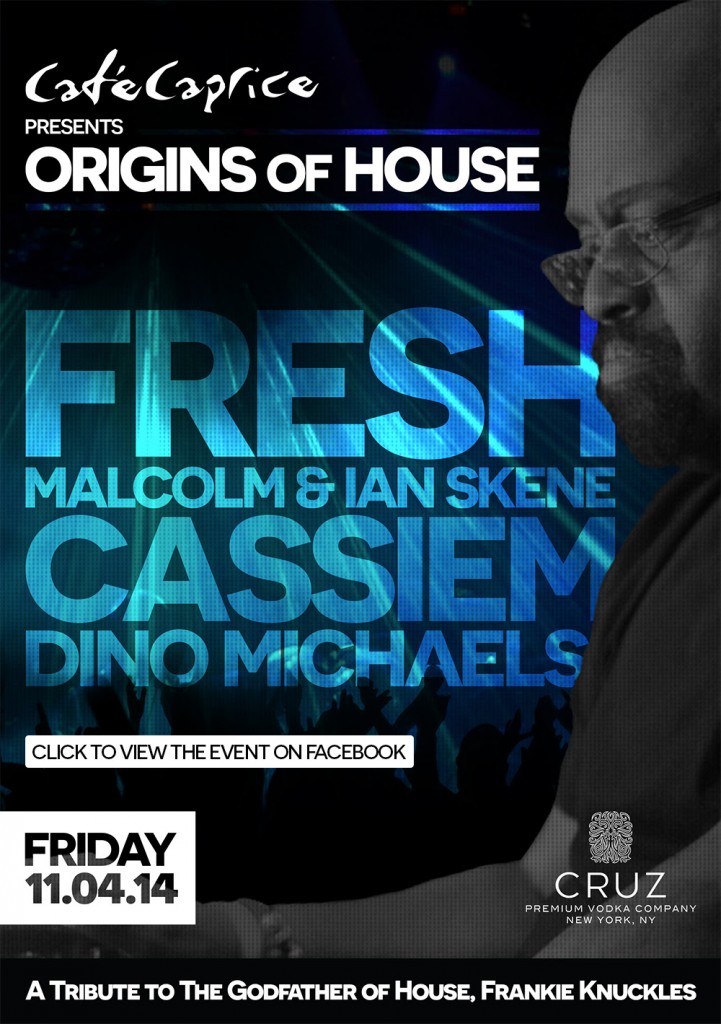 Expect a trip back in time to enjoy the music that started it all and that has influenced all the great DJ's in the world. Call it the classics, Old School, Deep House etc. We know it as the ORIGINS OF HOUSE!!!
The Line-Up
5pm – 8pm: The Skene Brothers
8pm – 10pm: Cassiem
10pm – 12am: Dino Michaels
12am – 2am: DJ Fresh (5FM)
The Event On Facebook
https://www.facebook.com/cafecaprice-event/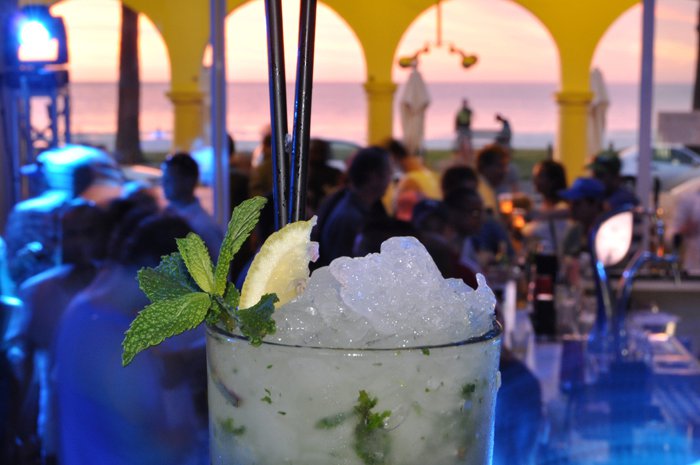 The Artists
Malcolm and Ian Skene
Having pioneered scenes in both Durban and Cape Town for over 14 years, rising from small dingy dancefloors to headlining dance music festivals, they have done it all. There mantra, play it like its your last. Forever pushing the boundaries, these are the the reasons why they and will always be a DJ's DJ….
Cassiem Latief
Cassiem is renowned for his flawless mixing skills, distinctive taste for quality underground music & rare grooves. Taking them on a musical journey with his ability to read crowds, his influences span the far reaches of the Deep House music genre,, his versatile style allows him to play I practically any electronic environment . His intuitive selection and buying skills, ked him to becoming store manager and buyer for Syndicate Records, the biggest independent record store in Cape Town.
Dino Michaels
The Godfather's House has become a platform for Dino to express his lifelong love and passion for and knowledge of House music. He has been fortunate enough to have met and befriended the leading house music pioneers, legends, producers, DJs and artists. He has released several cd and 12 records domestically and internationally and still produces today. Internationally he has played in New Yorks, Miami, London, Manchester, Italy and Dubai.
DJ Fresh
One of South Africa's most-sought after mix masters. He is credited with pioneering the house music scourge, which is engulfing South Africa. DJ Fresh has 13 house albums under his belt and has shared the DJ booth with a number of international artists, including "Little Louie" Vega, Frankie Knuckles, Armad Van Helden and Dominic Spreadlove and played in Southport in 2000 and at the legendary Pacha in Ibiza in 2002.