INTRODUCING TOAST! The ultimate brunch experience at La Parada, Constantia Nek. In February, La Parada, will be debuting our exclusive three course brunch paired with a bottle of Pongrácz bubbly per two people.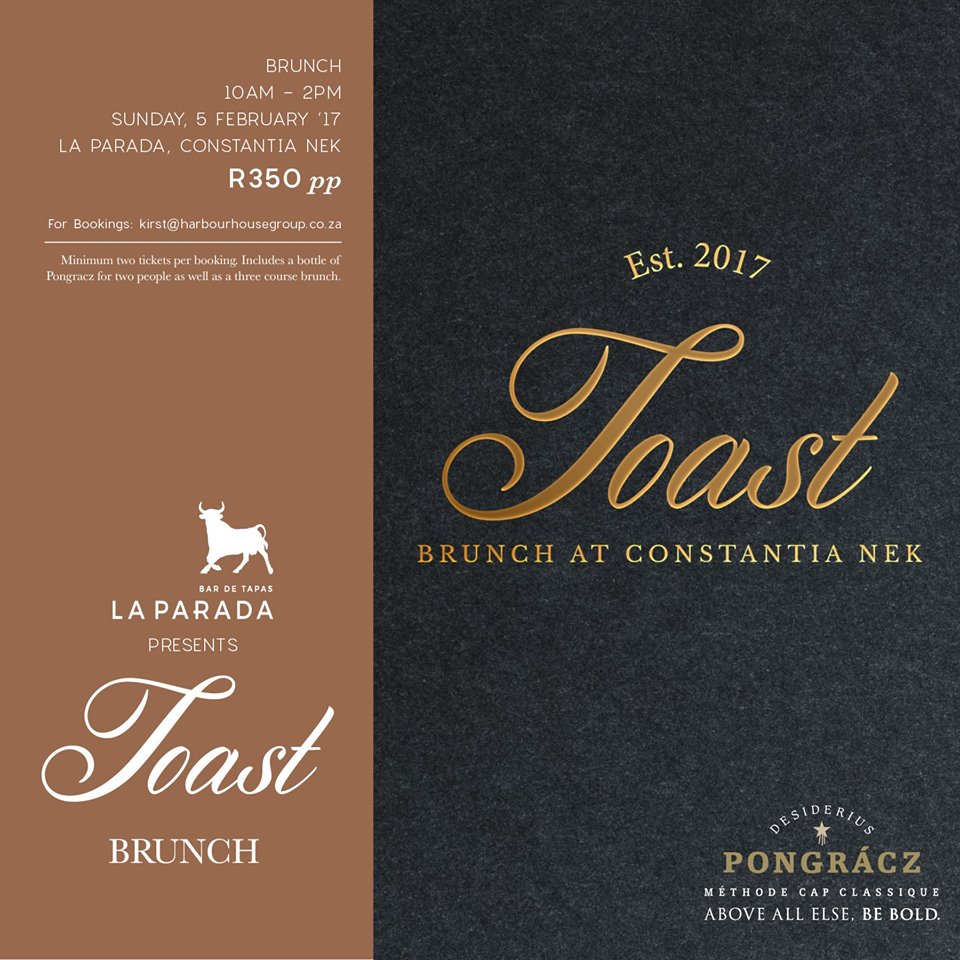 Good company, delicious food, an iconic location and music from Glen Hartmann as the perfect backdrop means that bookings are essential. It will be repeated on the first Sunday of every month.
Date: Sunday, 5th February
Time: 10am – 2pm
Price: R350 pp
Bookings Essential: kirst@harbourhousegroup.co.za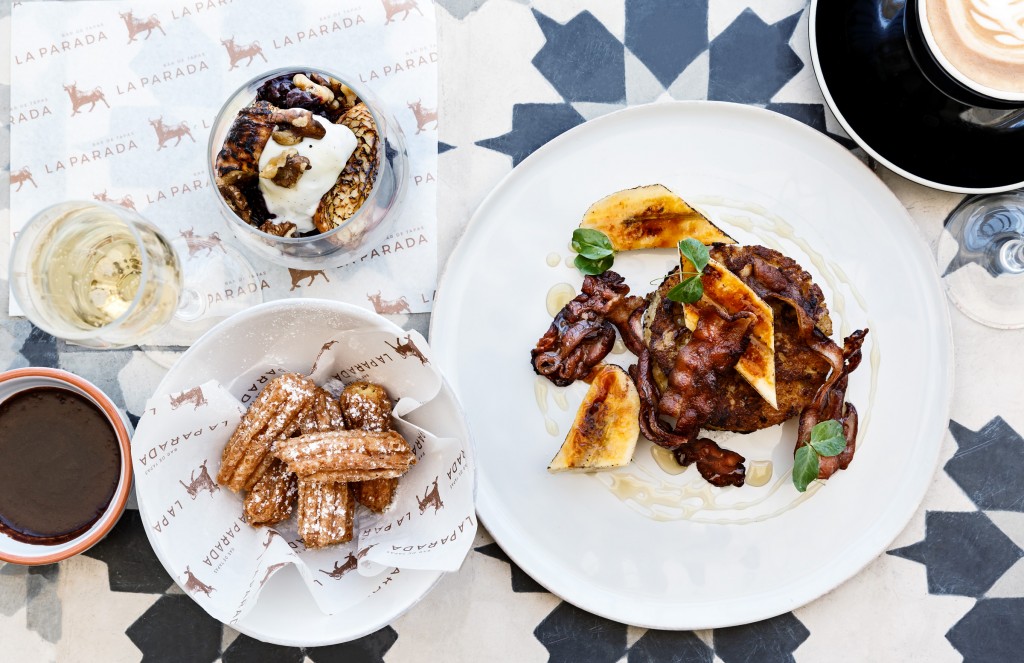 MENU
First Course
Coffee, churros, salted dark chocolate sauce
Second Course (cold)
Breakfast trifle
Caramelised croissant, vanilla crème fraishe, berry compote, candied nuts, honey
OR
Yoghurt panna cotta 
White grape and yoghurt panna cotta, pistachio and white chocolate biscotti, compressed cucumber
Third Course (hot)

French toast
Pannetone French toast, vanilla strained yoghurt, candied bacon, bourbon banana
OR
Croque Madame
Pan fried brioche stuffed with whole grain mustard & white cheddar béchamel, sliced gammon, poached duck egg
OR
Benedict
Poached eggs on spinach croquettes with your choice of smoked pork belly or smoked salmon trout or Spanish garlic mushrooms, bruleed hollandaise
Ts&Cs Apply.