Three brasse in monkey masks and skateboard (along with a proper belter) rocked up at my door with this little package which was secured by lock and key. I have had some weird ass blogger drops in my day, but this was right up there with the crazy ones. Not to mention running into three skating monkeys with one Hell of a hanger!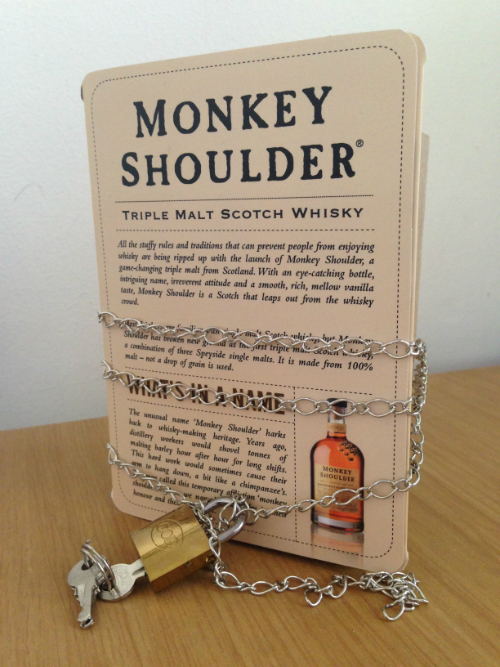 It turns out there was actually method to this madness, as I took a closer look at the little package the belter was holding! Check it out below, I quite like the six cocktail recipes they have provided too. Brass Monkey, Monkey Layered On Coke, Capuchin Monkey, Old Fahioned, Show Me The Monkey and the Monkey Mojito!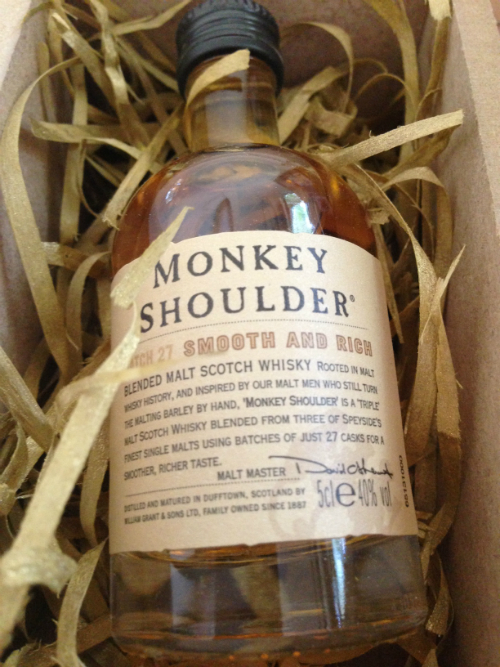 The Old Fashioned:
Combine one sugar cube, a dash of bitters, and one table spoon of water in an old fashioned glass. Muddle well, add Mokey (obviously a double) and stir. Add a twist of lemon peel, and ice cubes. Finish with a slice of orange and lemon, and top it off with a cherry! It should look a little something like this: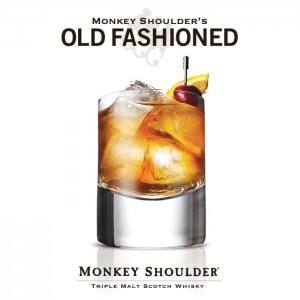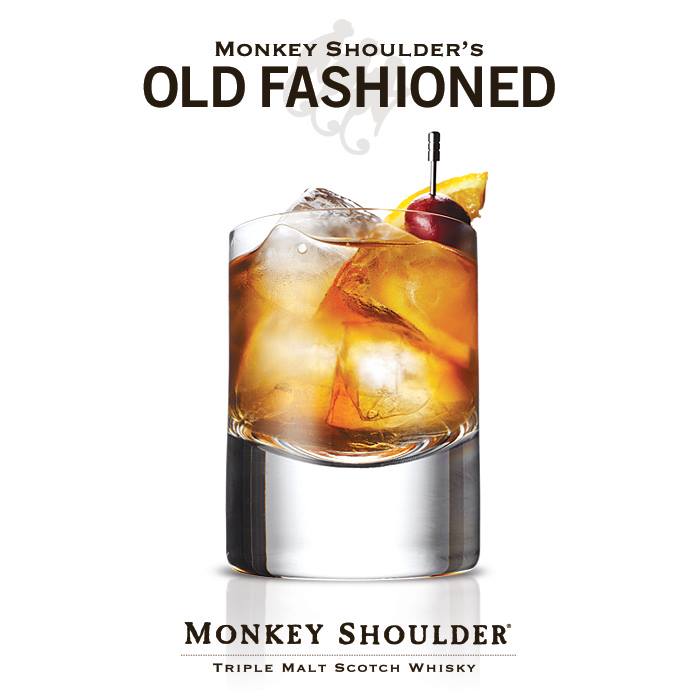 If you are interested in the other 5 recipes just Tweet me on @MrCPT or comment on the blog post below and I will hook you up the instructions. Some look DAMN nice! You can follow this edgy new Triple Malt Scotch Whisky (my favourite having grown up on Bell's) on Twitter at @MonkeyShldrSA or find them on Facebook [here].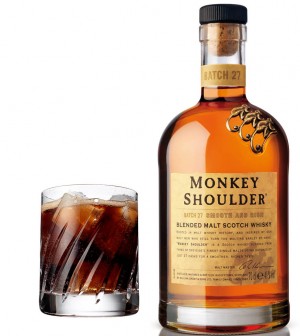 I will tell you a bit more after the launch party, and after I neck this little bottle on route to Rihanna. Yes I got given tickets and I am just gonna suck it up (the whisky and experience) – why the Hell not!