For one night and one night only, you will be able to fully immerse yourself in this ancient Mexican tradition where HQ will transform its venue into a night of spectacular decorations in celebration of the annual Day Of the Dead party, on 28 October at 7pm.
For the early birds, complimentary Don Julio cocktails will be available on arrival as well as make-up artists to assist you in claiming the title of Best Dressed! No party is complete without a great line-up and at the Day Of the Dead celebration, you can only expect the best. With beats from Strange Loving, Los Tacos and Gio Ricca you will struggle to keep yourself off one of the two available dancefloors.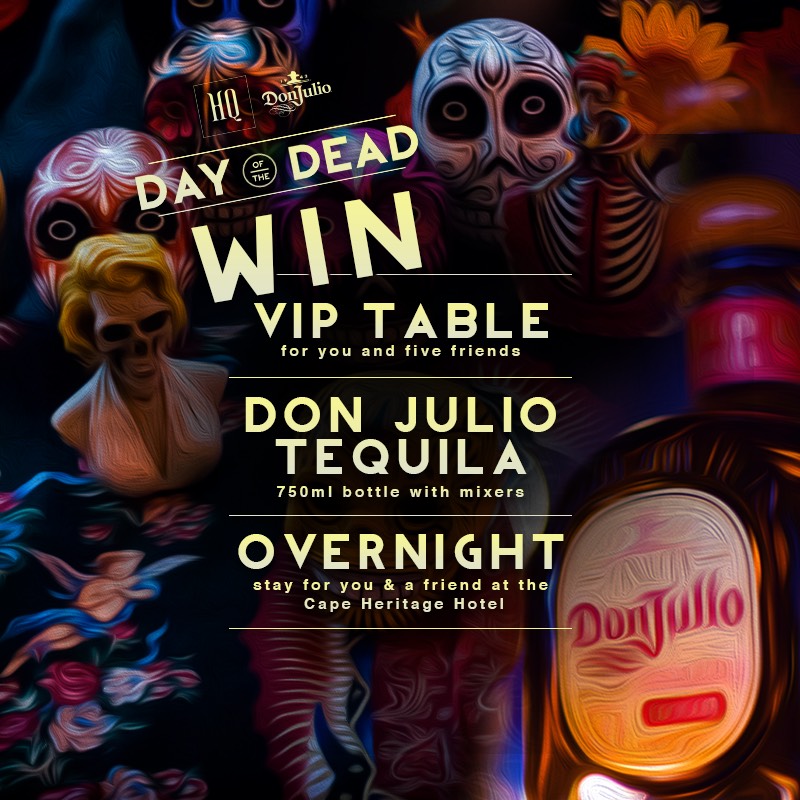 Courtyard Dancefloor:
19:00 – 21:00 Leyton Lee
21:00 – 22:00 Los Tacos (Live)
22:00 – 23:30 Brett Aitken
23:30 – 01:30 Strange Loving
HQ Dance Floor:
22:00 – 23:30 Gio Ricca
23:30 – 01:00 Gren Forte
01:00 – 03:00 Funky G
Entry is FREE for all attending guests; however due to a very high demand, bookings are essential so please email management@hqrestaurant.co.za to reserve your table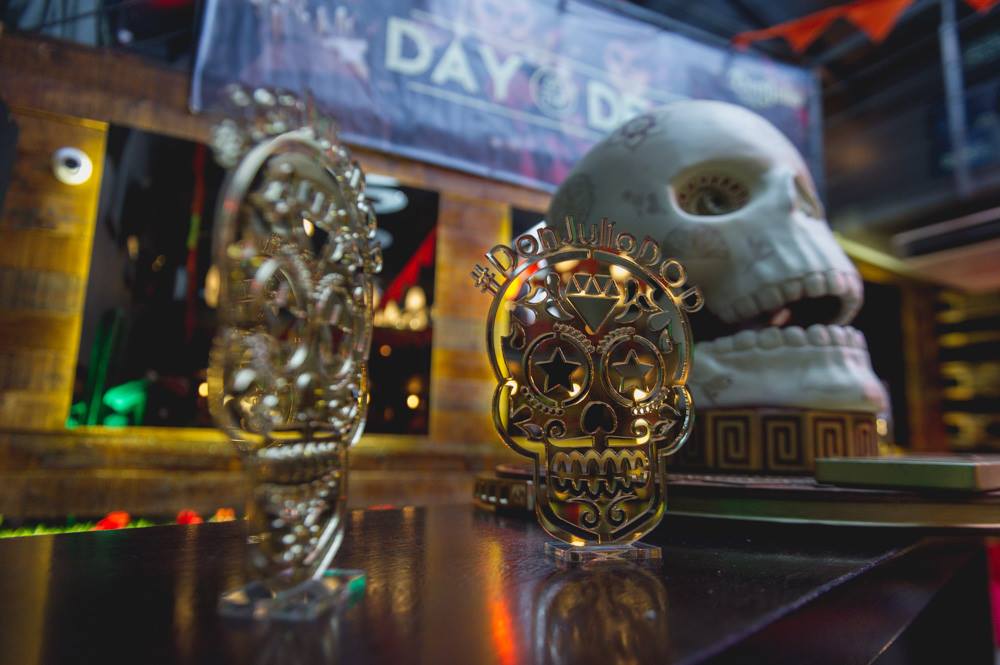 COMPETITION TIME!
Gather your ghouls and WIN the ultimate Don Julio Day Of The Dead experience worth R5,000 with HQ Cape Town and Mr Cape Town Blog. See the awesome prize, how to enter and competition details below!
The Prize:
Table For Six People At Don Julio Day Of The Dead At HQ
Bottle Of Don Julio Tequila & Mixers
One Night Stay For Two People At Cape Heritage Hotel On The Night Of Saturday 29 October
Prize Value: R5,000
WINNER!
Claire Baillie-Stewart