If you read my blog or follow me on any of my social media channels, you'll know that HQ is one of my all time favourite spots. If you live in Cape Town you will also know that they are famous for their two-for-one steak, salad and chips on a Monday night. Or if you're one of the love birds, their popular date night on a Tuesday. My personal favourite being their half price tapas night on a Thursday night, which also happens to host some awesome events such as #FirstThursdays and their new baby – Love Thursdays. But that's for an entirely new post all on it's own next week.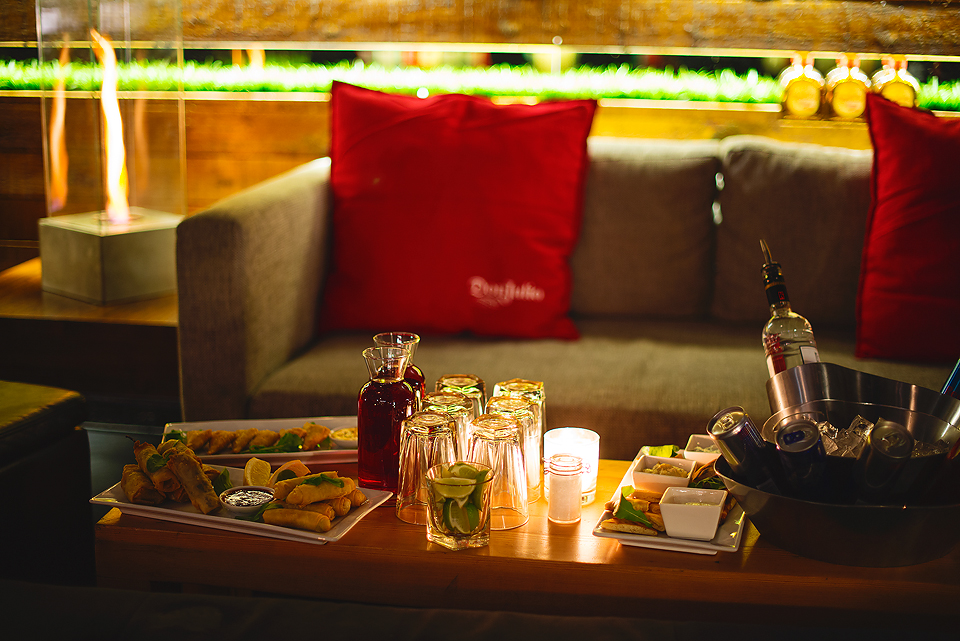 The reason I am here is for the second edition of my #RestOfTheWeekCPT blog series, where I visit and review a new spot each week, which is Entertainer friendly. For those of you who don't know what Entertainer App is [click here] for the full low down. It's basically an app that entitles you to R1.26 million worth of dining, body, leisure, travel and adventure specials all around the Mother City. I started this new weekly column for people like myself, who were undecided where to eat from the giant list of restaurants available on Entertainer. So without rambling on, here's quite simply why HQ is my favourite Restaurant Of The Week.
Two-For-One Monday's:
Every Monday night you get two-for-one on their signature main course which includes a classic cos salad starter, followed by 250g sirloin steak and thin-cut fries with HQ's signature Cafe De Paris butter, priced at R188 for the both of you! Not many places you will find that meaty offering for R94 a head. The best part; they fill your chips and sauce up with a second wave when you get half way!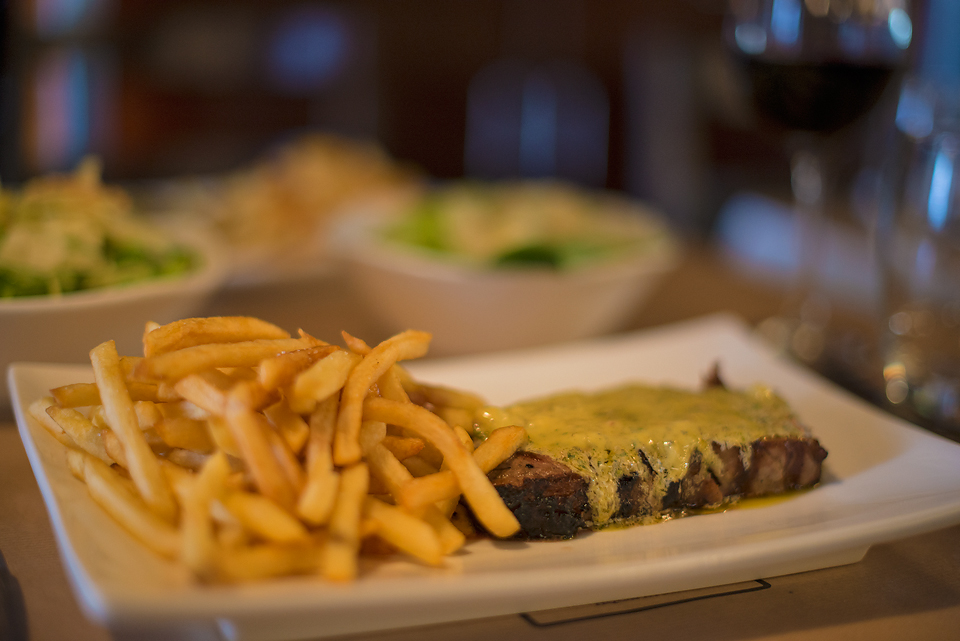 Date Night Tuesday's:
This is prety much the same offering as the one above, although it's based around a #DateNight concept. You get the same classic cos salad starter, followed by 250g sirloin steak and thin-cut fries with HQ's signature Cafe De Paris butter. Yet on a Tuesday they throw in two glasses of Wolftrap red wine for you and your special someone! This will set you back R250, and once again is not bad at all, seeing as though your wine is covered too!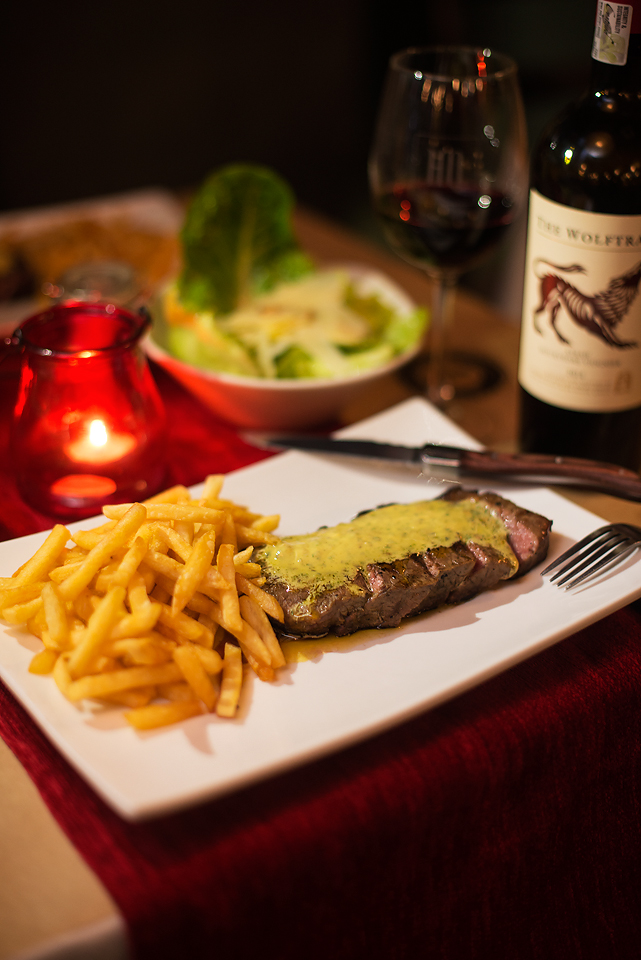 Half Price Tapas Thursday's:
This is my favourite night of the week at HQ. They have some of the best tapas in Cape Town, and every Thursday's they are all half price. I am not even going to write more about it, but instead show you the full menu, as well as my 5 personal favourite dishes in images! These include Beef Sliders, Cheese Board, Duck Liver Paté, Prawn and Mozarella Spring Rolls, Sirloin Cubes and Lobster Rolls.
Tapas Menu: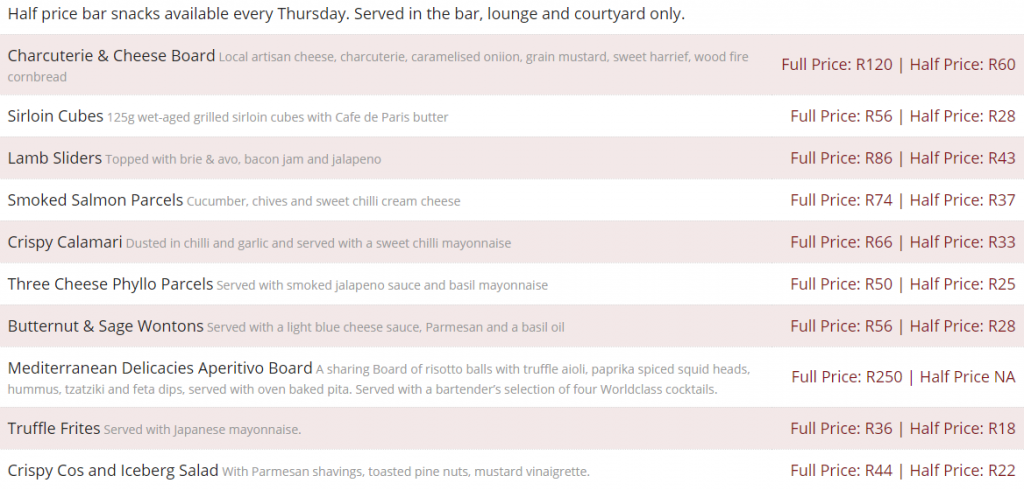 HQ Lunch Specials:
Many of you don;t know but HQ have a set of three awesome lunch specials. These are their famous steak, salad and chips offering for R90. Their tasty chorizo salsa burger for R60, and some traditional beer battered hake and chips for the same going price! Here are some snaps below, as well as my full [blog post].
Monthly 2-4-1 Entertainer Cocktail Nights:
On the last Wednesday of each month they have an all new Entertainer Cocktail night. Five famous HQ cocktails are put on a set menu and go for half price. All you have to do to enter is show your Entertainer App on your phone at the door, and this entitles you plus a guest to enter, It can be either the paid of free version. I recommend the R23 mojito's and the Pimm's Jugs! Turst me, I'm hardly wrong when it comes to alcohol…
Entertainer Friendly:
Being Entertainer friendly means you can eat their famous steak, salad, chips and sauce main meal on a two-for-one special on any day of the week. Keep in mind they have their Monday specials and are closed on Sunday's. To get 14% discount on your Entertainer App up until 14 February head over to my blog post [here] and purchase your app today! Remember to punch in your MRCPT promo code on the bottom left when in the cart to activate the special discount!