Famous for its straightforward, yet sophisticated menu of a classic salad starter, followed by perfectly prepared sirloin steak and thin-cut fries, served with their signature Cafe De Paris butter sauce, HQ aims to bring people together over good food, good wine and a great vibe.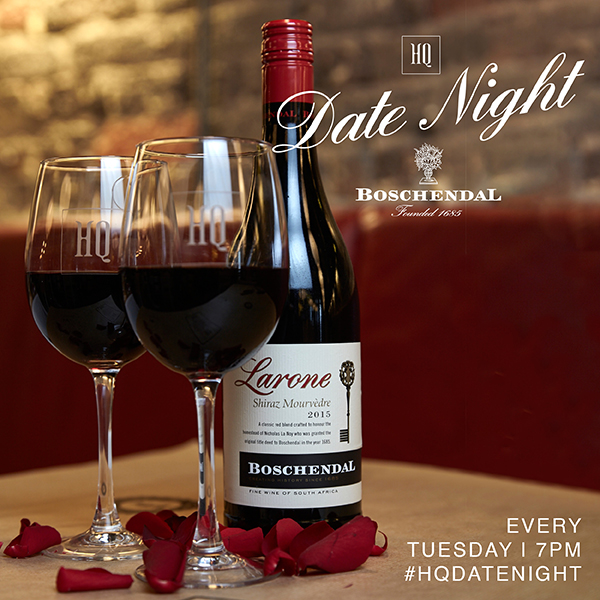 Then it comes as no surprise that they have partnered with the iconic Boschendal Wines, to bring their guests an evening of wining-and-dining, may it be with your partner, friend or family member. HQ is proud to announce #HQDateNight with Boschendal Wines, every Tuesday from 18:30. Guests will be treated to HQ's iconic menu of salad, steak and thin-cut fries, as well as a glass of Boschendal Red and live music by swinging sensation, Ricky Botsis, at a winning price of R280 for two.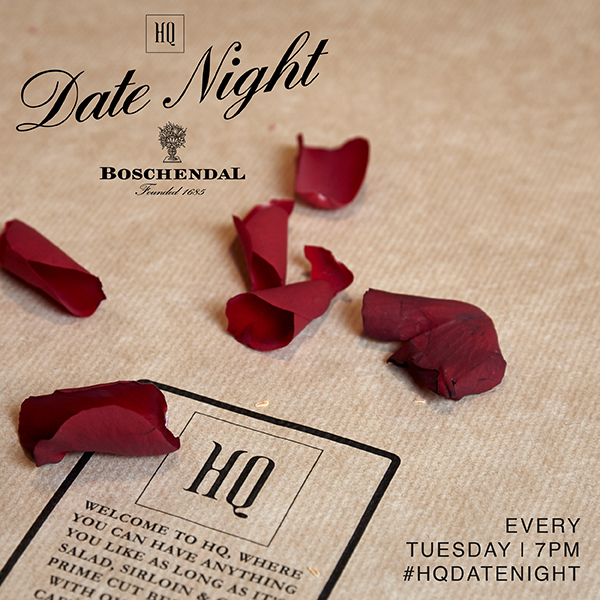 "We believe in giving our guests the best quality product and service available, so really, it was a no-brainer to get Boschendal on board; we have a longstanding relationship with them and look forward to working together on this exciting project." says operations partner of HQ, Matt Mulholland.
Booking Information:
+27 21 424 6373