One of my favourite Winter specials in Cape Town is back! If you have never had a burger from Cafe Caprice in Camps Bay, well then you can't really say you know what a quality burger is… Even though I am addicted to their Dreamy burger (mozzarella and mushroom sauce) and only ever order it, they have a host of burgers for different taste profiles!

 The special runs from Tuesday-Thursday from 12h00 noon until 22h00 when the kitchen closes. Some other winners I can recommend are the Royale, Peri Peri Chicken and famous Caprice burger with the best battered onion rings in town! I am going to go as far as saying this is the best special in Camps Bay at the moment, seeing as thought the nostalgic Bayside Cafe has now closed down and is relocating to Table View side!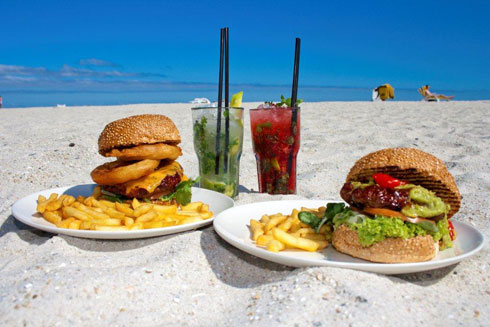 They also do some awesome cocktails. My favourites being the Berry Mojito, Daquiri and the good old Long Island. Their nacho's, sweet chilli chicken spring rolls, chilli poppers and cajun calamari are some of the best starters around too… All this writing has got me drooling and this is exactly where I will be come 17h00 tonight for some sundowners! See you there for the special sometime soon. Enjoy the weekend!
Mother's Day Special:
ALL Moms get a FREE breakfast for Mother's Day on Sunday if you want to take them down to enjoy a bite to eat by the sea… Don't say I didn't tell you 😉