Good news burger fans. The famous Cafe Caprice winter burger special is back! So basically how the deal works is that you and a buddy head down to the Cafe, order a burger each, which comes with skinny fries, and you pay for the more expensive one. Pretty straight forward, and trust me on this one, they are some of the best burgers in town!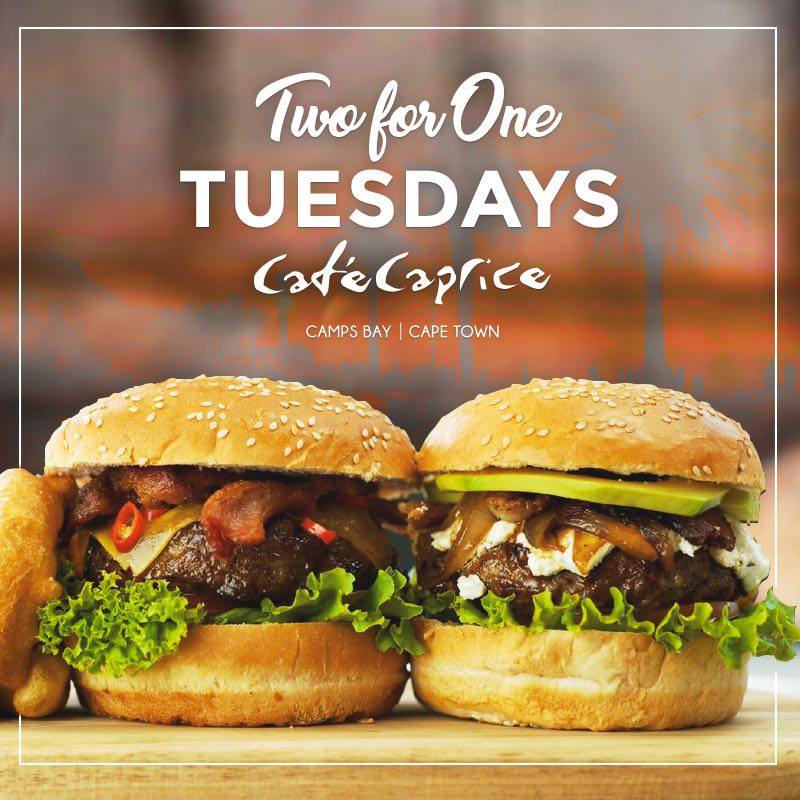 2 For 1 Burger Special:
2-4-1 Every Tuesday
12pm – 10pm
 4 July – 31 August 2017
T & C's apply. No takeaways. One burger per person. Additional side charged for.
My Recommendations:
Dreamy Burger: Beef Burger. Mozzarella and Mushroom Sauce.
Royale Burger: Beef Burger. Bacon. Chilli. Cheddar Cheese. Beer Battered Onion Rings.
Vegetarian and banting options available.