The group stages are over and we get a two day break from the extremely entertaining football the players, coaches and Countries have put on display so far at EURO 2016 in France! With some big underdogs qualifying for the Round Of 16, it's bound to be fireworks in the next stages. Having come this far, teams won't just surrender that easily! Follow the chat LIVE using the #EURO2016 hashtag.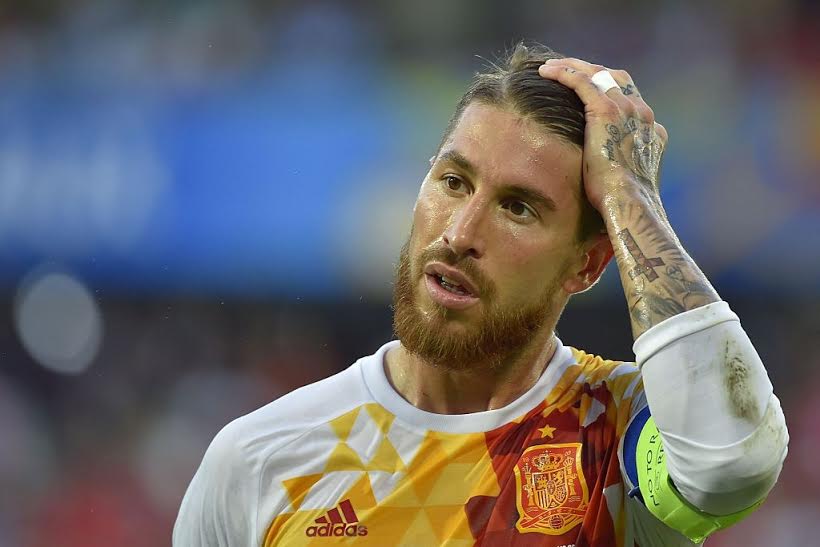 Here are the fixtures for the Round Of 16 and the road to the final below! Watch Twitter for some banter I created between sporting giants @AdidasZA and @PumaSouthAfrica this weekend. They were going back and forth with some great Tweets to each other about the Spain vs Italy game which I posted, and have now agreed on a small wager I proposed. The losing team on Monday 27 June in this clash will donate a full kit to a team in need! How awesome is that? So Italy is sponsored by Puma, and Spain is sponsored by adidas. Whose side are you on?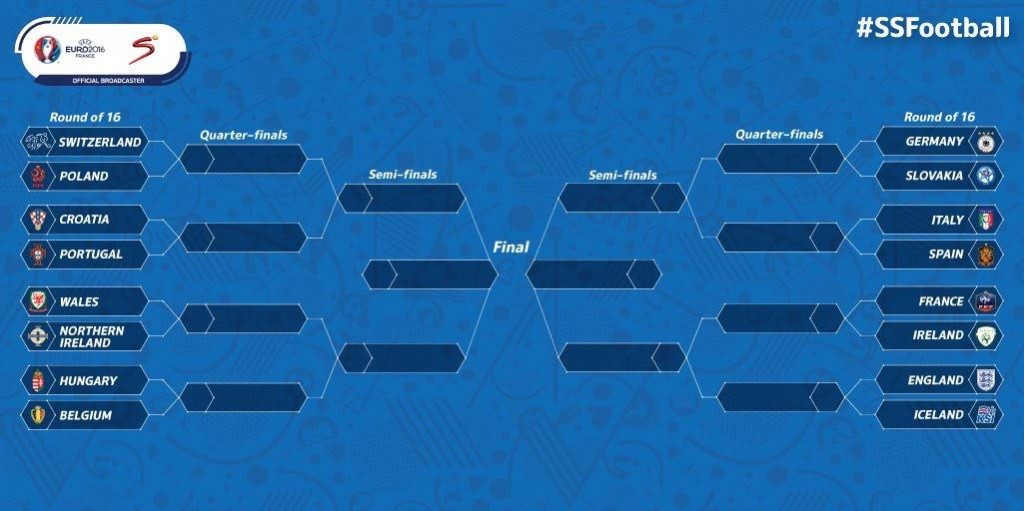 Round Of 16:
Saturday 25 June:
15h00: Switzerland 4-5 Poland
18h00: Wales 1-0 Northern Ireland
21h00: Croatia 0-1 Portugal
Sunday 26 June:
15h00: France 2-1 Ireland
18h00: Germany 3-0 Slovakia
21h00: Hungary 0-4 Belgium
Monday 27 June:
18h00: Italy vs Spain
21h00: England vs Iceland
Quarter Finals:
All quarter final fixtures will kick-off at 21h00!
Thursday 30 June:
Poland vs Portugal
Friday 1 July:
Wales vs Belgium
Saturday 2 July:
Germany vs Italy/Spain
Sunday 3 July:
France vs England/Iceland