Iscream & The Chocolate Stix are competing in the Converse – Get Out Of The Garage competition. 10 unsigned bands are competing against each other to win a trip to London to stand a chance to play at the #PLAY100CLUB. The guys are from Cape Town, so let's try rally together and help them spread their talent on a global scale. I am sure you have heard of, or seen their music video's My Cape Town & Skitzo? If not just click on the respective names to view either of their official music video's, I have added the My Cape Town music video below for you too 🙂
So what is the deal with this Converse – Get Out Of The Garage Competition? Basically a whole bunch of unsigned bands have been thrown into the mix, with the chance to WIN a trip to play at the #PLAY100CLUB Converse event in London. Not only do they WIN a trip to London but one of their lucky fans (that support by voting) could be joining them on this awesome mission! Would you dig that fan to be YOU? Well, then you better click [here] to vote and help iScream & The Chocolate Stix follow their dream. Voting closes on Wednesday August 8th so get voting, sharing and help them get there!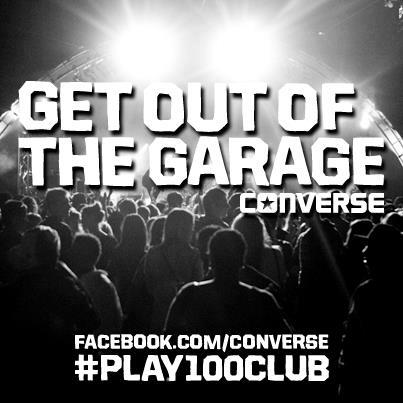 Follow The Band On Twitter:
Follow Converse On Twitter:
@Converse_Africa & check out the #PLAY100CLUB hash tag!