The highly popular Lighthouse Festival returns to South Africa for it's 4th installment. Once again, the Croatian original sold out in less than an hour. While the unique Lighthouse in Kommetjie remains our venue of choice for Cape Town, a fresh new offshoot will see the light of a day & night in Johannesburg.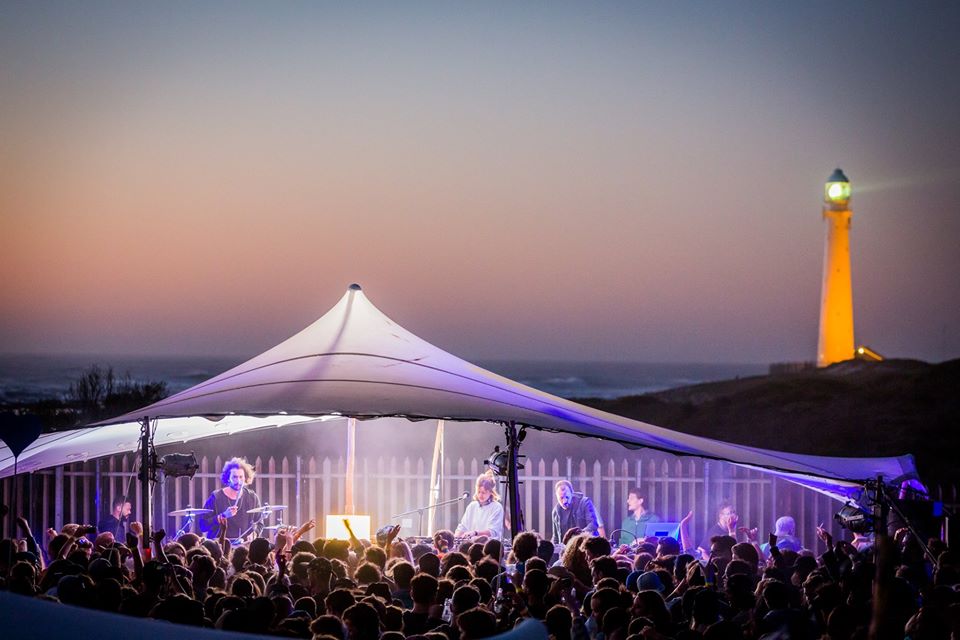 Here, in cooperation with ' AND club', we'll host an open air street stage featuring selected live performances followed by a night of clubbing on three floors.Next to HVOB (live), who are back in South Africa after 2 years with a brand new LP, international special guests are Milanese Maestra PAQUITA GORDON, who turns selectors' heads internationally and Muallem (Blitz Club Munich head honcho).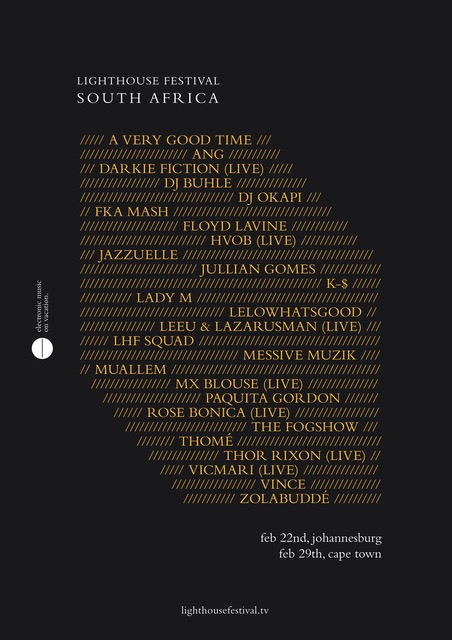 All three headliners will play both in Cape Town and Johannesburg. For both branches the integration of the local scene is matter dear to the heart, so naturally artists from Johannesburg & Cape Town top off both events. We are very happy to have Lelowhatsgood and his Voguing Nights Jozi community joining us in Joburg. And to round off one week of Lighthouse-mania, we have a showcase of our in-house power duo vince and thomé (LHF Squad) at the official after-show party in Cape Town.
22th feb // LHF Johannesburg at AND CLUB
1 outdoor stage + 3 indoor stages

ARTISTS
darkie fiction LIVE
dj okapi
floyd lavine
hvob live CLUBSET
jazzuelle
jullian gomes
k-$
leeu & lazarusman LIVE
lichterloh
muallem
paquita gordon
rose bonica LIVE
the fogshow
thomé
thor rixon live
vince
zolabuddé
voguing nights jozi ft a very cool time, ang, lelowhatsgood & mx blouse LIVE
Johannesburg Ticket Link
www.residentadvisor.net/events/1358418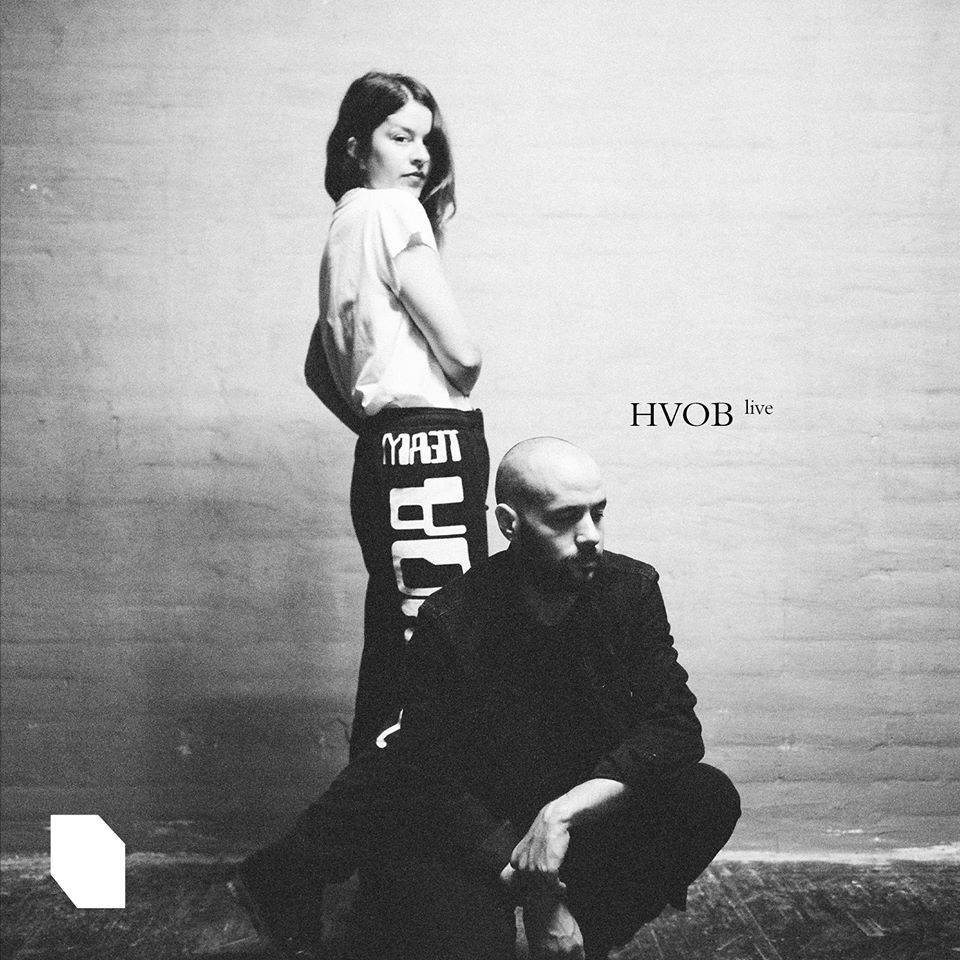 29th feb // LHF Cape Town at Slanghoek Lighthouse
1 day & night outdoor stage + 1 afterparty
ARTISTS
dj buhle
fka mash
hvob live (clubset)
lichterloh
messive muzik
muallem
paquita gordon
vicmari live
aftershow party at modular _ lady m & lhf squad
Cape Town Ticket Link
www.residentadvisor.net/events/1358422
ELECTRONIC MUSIC ON VACATION
www.lighthousefestival.tvwww.facebook.com/ligthhousefestival
#LHFSA20