Utopia Festival is back for its second year, taking place from Friday 11 April – Sunday 13 April 2014, and promises to once again put a twist on one of Cape Town's favorite venues Nekkies – bringing you amazing stages, décor, design and only the country's top performers over three days.

After the success of 2013, the inaugural year for Utopia, the team is back and no longer content with being just another music festival! This year you can expect to see the festival grown into a one of a kind, full entertainment experience – combining the most renowned South African music talent with cutting edge production & design to create an unparalleled festival space that you will have to see to believe.
Utopia is also forward thinking when it comes to sustainable human practice; the core focus of the festival is to bring people together not just through music but also through the ideals of a sustainable and eco-conscious lifestyle. Utopia has once again partner with GreenPop and promises a music festival that insights  "inspiration instead of gloom into the greening space" through innovative and creative sustainable solutions and activations.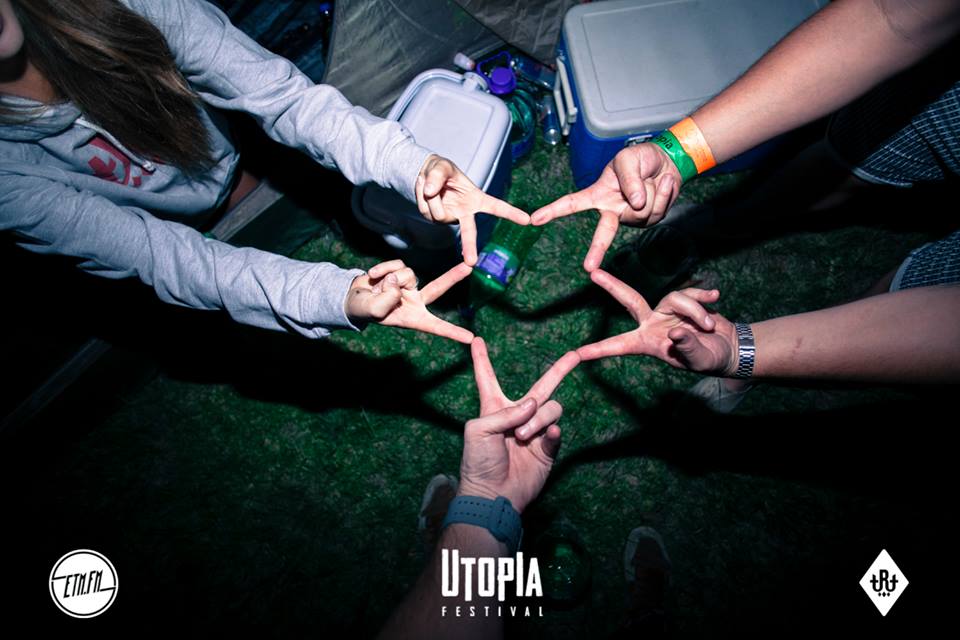 To start off their greening practice, Utopia has released a limited number of especially well-priced Green Tickets for purchase. A Green Ticket includes a Full Weekend Pass to the Festival plus a tree planted on your behalf by the GreenPop team. All partygoers will then also be able to "green" their tickets by adding on a GreenPop tree to any Utopia ticket purchased via the webtickets website.
So what's left to say? When combining great music, décor, design, and partying with a conscious it is really just safe to say that Utopia Festival looks set to be a sensory entertainment experience not to be missed!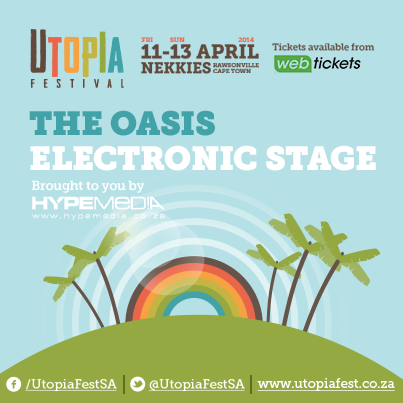 The Oasis Electronic Stage
On a ground of soft sand just meters from the beautiful riverside this electronic stage brings only the best in house, tech-house, and techno beats. Friday and Saturday expect top draw acts such as Dean FUEL, Danalog, Chris Jack and more. Sunday keep a special eye open for the line up announcement; word from the Hype Media camp is things are being turned up for 2014!
The Phoenix Main Stage
A one of a kind astonishing stage structure situated at the heart of the festival grounds, which will feature SA's top live performers and bands. This year festival goers can expect to see Goodluck, Boo, Gangs of Ballet, Desmond & The Tutu's, The Kiffness and many more top South African bands!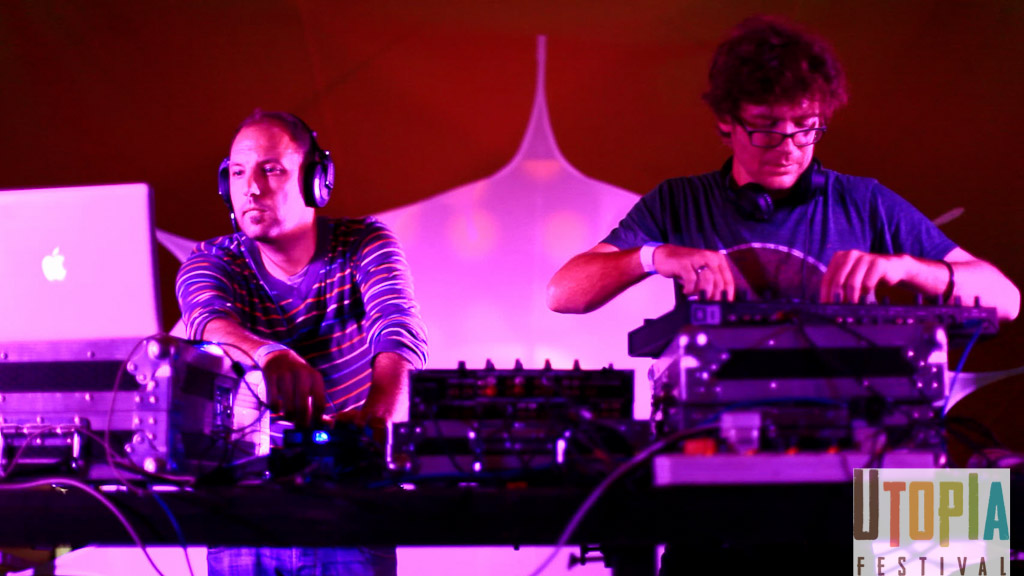 Social Mediums
Website
Facebook
Twitter