Last November saw the debut SA performance of Orca at Beartrap/MMD's outdoor festival, Remanufacture III, where he decimated the morning dance floor with his unique hi-tech psychedelic sound. This winter, on Monday the 8th August, we are proud to bring you his return trip to SA! Orca returns to SA following his recent digital EP "Bedtime Stories" (released 13th May on MMD Records), which has claimed more well deserved worldwide recognition for this talented Doof Records producer from Israel.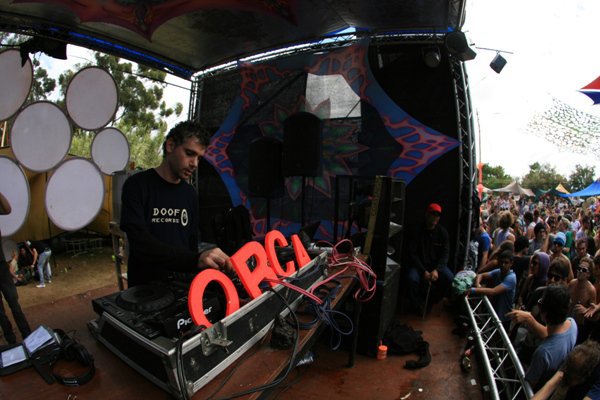 FROSTBITE II
After last year's success of Frost-Bite, PsynOpticz and MMD Records team up once again, this time with the help of up & coming impact makers, Mungus Fungus as well as seasoned nightlife veterans, Nawty Media, to bring you one of the last manic psy slammers of winter season 2011…we present to you International Sensation ORCA at Frost-Bite II! There is no doubt he is going to blast the indoor crowd just as hard as he did the outdoor dance floor! You are not going to want to miss this special high energy indoor set!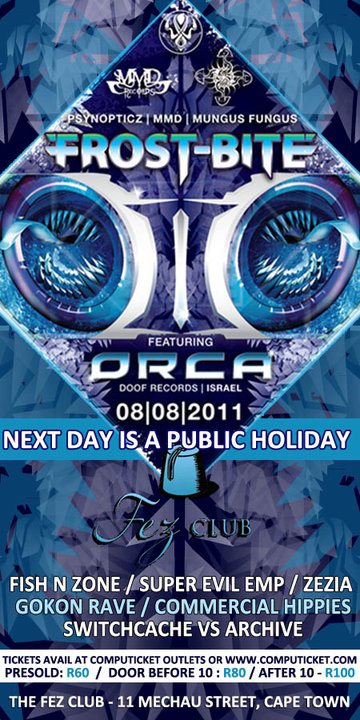 The Venue
The FEZ – Cape Town. This year, Frost-Bite II will be hosted at one of Cape Town's most well-known venues, The Fez! The venue boasts multiple areas. outdoor smoking and chill area, multiple bars, balconies and offers a massive fully air conditioned dancefloor. The venue will be transformed into a psychedelic winter spectacle by Mungus Fungus and PsynOpticz Design, and showcase warping visuals being provided by Image Master Blink.
Event Page
https://www.facebook.com/event.php?eid=215378291820561
Like ORCA On Facebook
https://www.facebook.com/pages/Orca/123938647629659?sk=wall
The Music Makers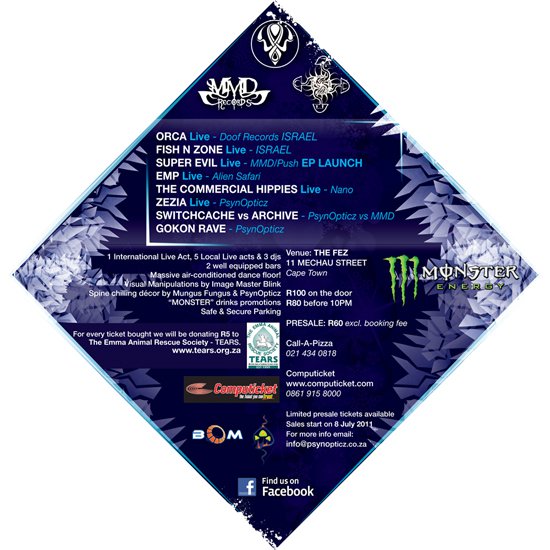 COMPETITION TIME
Go to the Mr Cape Town Blog fan page on Facebook [click here] OR copy paste this URL into your browser www.facebook.com/MrCapeTown.co.za if the first link gives you trouble.
Tag me in a post telling me which is your favourite ORCA track? If you aren't too familiar with his beats [click here] to hear some of his brain warping crankers!!!
I have 2 tickets to give away to 2 lucky readers, as well as a space on my guest list for a mate… Who wants to fund my alcohol addiction on the night for a ticket? HAHA