It's time to get those costumes out to celebrate Los Diablos Danzantes, a Venezuelan festival that, for centuries has celebrated the triumph of good of evil.
On Saturday, 17th June 2017 from 7 pm to 2 am, HQ is hosting a Fiesta Diablos themed celebration. For one night, and one night only, you will have the chance to fully immerse yourself in this ancient Venezuelan tradition as HQ transforms itself into a night of spectacular masked dancing celebrations.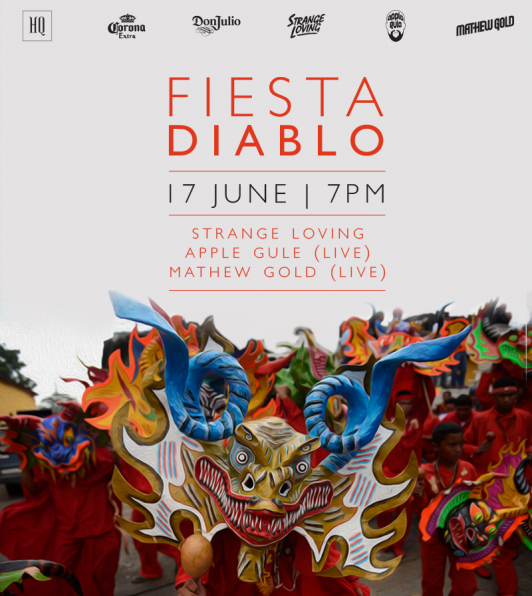 There will be a complimentary Don Julio welcome cocktail on arrival and makeup artists will be on hand between 7pm and 9pm to ensure everyone is geared to the theme, complementing the costumes.
LINEUP!
Courtyard Floor By Strange Loving:
Matthew Gold (LIVE)
Apple Gule (LIVE)
Strange Loving
HQ Floor:
Gio Ricca
Chris De Vos
Funky G
Leyton Lee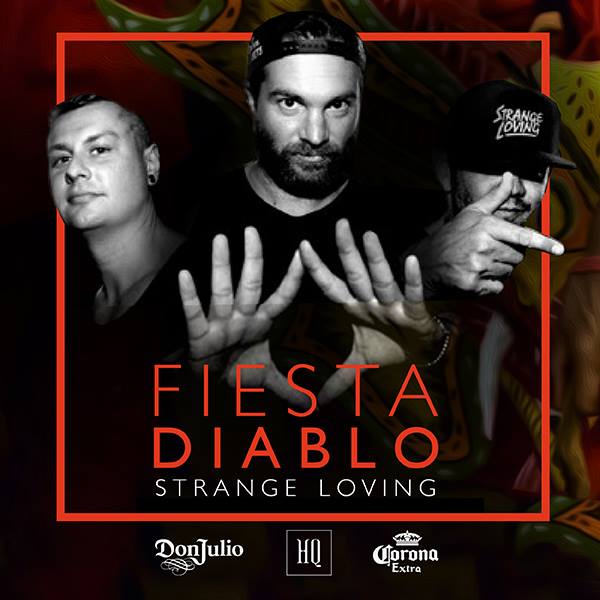 Tickets:
Normal Ticket R100
Hotel Room R1500 (Saturday Night – Cape Heritage Hotel 2 people incl. Breakfast)
Table Bookings: R3000 (min spend including 6 tickets – email: matt@hqrestaurant.co.za)
Dinner Bookings: (Limited Availability – email: matt@hqrestaurant.co.za)
Get Online Tickets Here: http://fiestadiablos.nutickets.co.za/4987
COMPETITION TIME