✧ LINEUP ✧
RAJA RAM /1200 MICROGRAMS (DJ set) ✫ SHPONGLE (DJ set)
✫ LUCAS (TIPWORLD RECS ~ UK) ✫ JAY OM (FREE SPIRIT RECS ~ UK) ✫ KAIRON (TRANSCEND ~ BEL) ✫LOST AND FOUND ✫ HEADROOM ✫ BROKEN TOY ✫ REGAN ✫DAVE MAC ✫ MARK ✫ BRUCE ✫ PLUS MINUS ✫ RUBIX QUBE ✫ RABDOM L ✫ DELIRIANT ✫ KILLAWATT ✫ TUNERAIDER ✫ HUMEROUS ✫ SKRAGG ✫ CONTRA ✫SHOCKWAVE ✫ BERNZ ✫ DISCO VOLANTE ✫ LUNA ✫ SONIC✫ PREFIX ✫ DYNAMIC RANGE ✫ JAMAL WIRED ✫ ABSYNTH ✫ DOUBLE STORY ✫ JOSH MAC ✫GEOMETRIC FLUX
Travelling through the psychedelic galaxy of our minds we enter a parallel universe

✧ LOCATION ✧
A venue that radiates energy and magic. We know that this will be a perfect portal into a parallel universe and will provide us with space to play, dance and love.
We return to Hillside… a magical venue 120km from CT just outside Caledon with 100 year old oak trees, green grass and a river flowing alongside the dance-floor. Join us in this natural wonderland and dance with the sky and the earth.
GPS: 34°19'2.74″S 19°36'27.46″E
✧ TICKETS✧
PRESALE AT OUTLETS: R380 includes booking fee
ONLINE: R390 from www.quicket.co.za
AT THE GATE R420
Gates open for camping and warm-up party Friday 12pm. Main dancefloor kicks off 2pm Saturday till 4pm Monday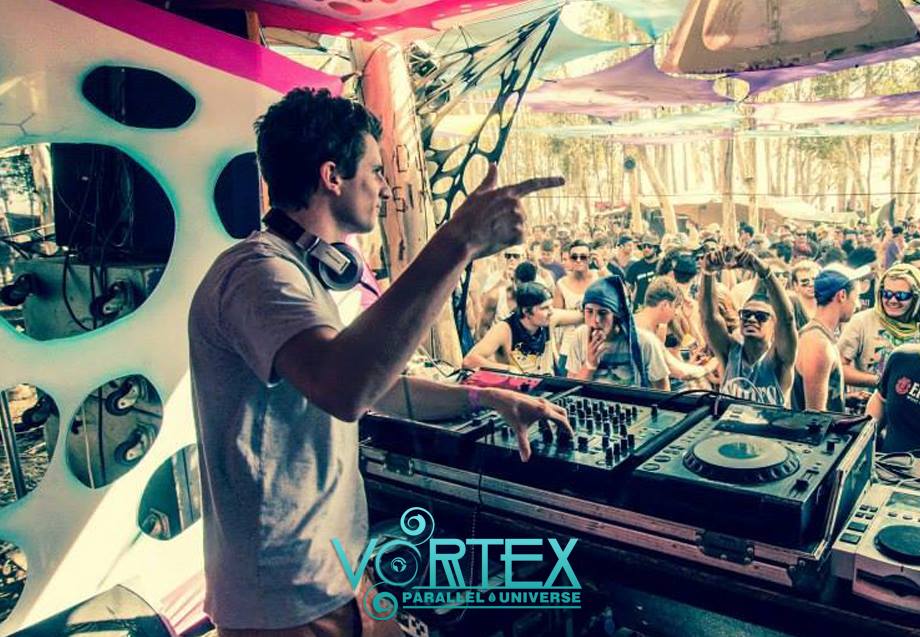 ✧ TICKET OUTLETS ✧
(available from 7 March)
CAPE TOWN: Gypsy …285 Long St…0214242994
KALK BAY: Gypsy.. 90 Main Rd…0217886802
TABLEVIEW: Fine Lines Tattoos.. Cnr Viola & Marine Circle… 0215568908
STELLENBOSCH: Gypsy……147 Dorp St…021 8867157
SEA POINT: Call-A-Pizza (after 5pm) + Extra Booking Fee…0214340818
CANAL WALK; Wild Fire Body Piercing Clinic…0215528929
HOUT BAY: TaDa Creperie @ The Boardroom…37 Victoria Rd…0217908132
NOORDHOEK: Namaste…The Milking Shed, Farm Village…0217891396
SOMERSET WEST: Old Skool Tattoos…Main Rd…0713455096
✧ CAMP IN STYLE – BELLE TENTS✧
Offering luxury Bell tents and dome tents. Booking required.Contact Philippe at 0768803806 or email belletents@gmail.com
✧ PLAYING IT FORWARD ✧
A Donation Box for any items that you would like to donate to the underprivileged will be available at the gate.
INFO-LINE: (021) 531 2173
EMAIL: contact@intothevortex.co.za
✧ The universe is infinite. In infinity we all become one ✧
STRICTLY NO UNDER 18's, FIRES, GLASS BOTTLES, PETS
The organizers accept no responsibility whatsoever for injury, death, loss or damage of any nature to persons, vehicles & belongings resulting from any cause whatsoever. Due care has been taken to make this event safe & secure. Participation at event is entirely at your own risk. RIGHT OF ADMISSION RESERVED!
Like us: Vortex Parallel Universe
Tweet us: @EasterVortex
See us: @Vortex_Parallel_Universe